Last updated on February 21st, 2023
Alen BreatheSmart 75i air purifier is designed for large spaces and it utilizes the latest True HEPA H13 filter to filter out the smallest particles, including viruses and bacteria.
Can the BreatheSmart 75i do its job? Is it an effective air purifier? Does it work for large rooms? This and many other questions are answered in the detailed Alen Breathesmart 75i air purifier review.
Specifications
Space Coverage
1,300 square feet (2 ACH)
Particles Removal
99.99% down to 0.1 micron
Filtration Technology
3-stage:

Pre-Filter
True HEPA Filter
Ionizer

Filter Life
CADR
347 (Smoke / Pollen / Dust)
Speed Settings/Airflow

95 CFM
170 CFM
240 CFM
280 CFM
350 CFM

Auto Mode
Sleep Mode
Smart Sensor
Noise Level
25 – 49 dB
Power
1.8 – 45 Watt (How much Electricity will it use?)
Weight
27 pounds
Dimensions (L x W x H)
11.5″ x 18.5″ x 27″
Warranty
Lifetime warranty (requires subscription on official website)
My Alen BreatheSmart 75i Review
What's in the Box
BreatheSmart 75i air purifying unit
True HEPA H3 filter
User manual
Design and build
The Breathesmart 75i is considerably big with a height of 27 inches, standing over two feet high and weighing 27 pounds. The metal structure has robust characteristics, and with 14 colors to choose from, it adds a sleek look to the whole home.
The air intake vents are at the sides of the unit, allowing the airflow from bottom to top. The air filter is positioned behind the front panel allowing it to sit flat against the wall without blocking any airways.
With two wheels at the back and a hidden handle, I can quickly move the purifier around the room without lifting it. What I like most about the design are the nine customizable front panel options, which allow me to match my room interiors.
Air Purifying Performance
The Breathesmart 75i by the Alen company is advertised for large rooms up to 1300 sq. ft. in size. The parameter that checks the number of times a purifier cleanses the room is called ACH or Air Changes per Hour. The ACH of this Alen model is 2. This means it purifies the air in my room two times an hour.
The H13 HEPA filter eliminates about 99% of allergens in the air. In addition, the optional odor combined with a smoke filter removes toxins and other pollutants. The filter system is so fine that it can obliterate particles that are bigger than 1 micron, giving me more reasons to favor this purifier.
Alen BreatheSmart 75i room coverage I review in the different section.
Alen BreatheSmart 75i Filter System
Impure air leads to various underlying health issues, and Alen Breathesmart 75i caters to these problems specifically by offering an array of filters. Depending on the issues that vary from odor to allergies, you can choose the type of filters for your purifier. Every filter is a true HEPA, it is the other layers of the filter that acts against specific problems.
Filters Type

PURE – If your issues are allergies, dust, bacteria, pollen, germs, and mold, the PURE filter is the one for you. This type is the cheapest filter with two layers. This standard filter removes 99.97% of pollutant particles as it clears the air in the room. In case you don't mention any specifications while purchasing, this type comes as a default filter.
FRESH – A more enhanced type is the FRESH 3-layer filter that will cost more than a PURE filter. It removes harmful chemicals and indoor gases like VOCs or Volatile organic compounds emitted from cooking, wall paints, varnish, and furniture polish with an activated carbon filter. If you are sensitive to VOCs, this filter is the one for you.
PET – As the name suggests, the PET filter is ideal for those who have pets at home. Without the activated carbon filter, this filter uses the patented molecular conversion powder to remove any strong pet odors by destroying them at a molecular level. This is an enhanced 3-layer carbon filter that works well to work against pet odor and dander.
Power Efficiency
When it comes to electrical appliances, my top concern is how much energy it consumes. With Alen Breathesmart 75i, even the highest setting will consume just about 45 watts of energy less than a light bulb. This is a great advantage because I can keep the purifier running for a long time without worrying about heavy power consumption.
The Alen BreatheSmart 75i air purifier has multiple power-saving modes, which includes auto as well. It adjusts the output of the fan according to the air quality of the room. The Energy Star rating of this purifier ensures the efficiency of power consumption, which amounts to about $16 a year. The best part is the timer mode which makes it ideal for freshening the air after cooking.
Noise Level
Breathing healthy and clear air is excellent, but most of the time, it comes with the price in the form of an annoying sound that disturbs the peace. The low-speed fan of Alen Breathesmart 75i allows the purifier to emit a low noise at 25 decibels, which is almost as soft as a whisper. The highest speed of the fan also has a pleasant noise level which can be compared to that of a refrigerator.
The sound frequency of this purifier falls in the pink noise range. This is just one step below white noise, which we usually use to help us fall asleep. Pink noise is a continuous sound that encourages the sleep receptors in the brain. However, it does not help as much when I have extreme insomnia.
Warranty
When you buy any appliance, a warranty is a great concern. With Alen BreatheSmart 75i air purifier you can get a lifetime limited warranty, this means any repairing and replacement will be free. Keep in mind that they won't repair or replace for free unless it is caused due to faulty material or workmanship.
This lifetime warranty is applicable as long as you operate the unit according to the instructions provided in the user manual and subscribe for replacement filters delivery on official website.
Additional Features I Like
Child lock – When you press the 'lock' button, it will activate the child lock, and it will disable the function buttons unless you press the same button again. This is a great feature when I do not want the children to mess with the appliance while playing.
Ionizer – The ionizer adds negative ions in the air to trap those positively charged ions that carry bacteria and other allergens. The concept of this feature is like when the TV attracts dust on its screen. Ozone emission is less than 0.001 PPM which is below dangerous levels. The ionizer is optional and can be turned off.
Lights-off mode – When I want to cleanse the air while I sleep without being disturbed by the bright light from the purifier, this mode turns off the light.
Timer and LED indicator – The timer helps you to set the purifier in three settings while the LED indicator reminds you to replace the filter.
Instructions for Use
Remove the Alen Breathesmart 75i from its packaging in an upright direction, and pull on the front cover to release the magnets.
Pull out and down the filter to remove the packaging and place it back.
Push down from the top of the filter until you hear a click
Place back the front cover, starting from the bottom hooks and going upwards.
Find a grounded outlet and plug in the air purifier.
Push the power button to turn on and turn off the purifier
The colors around the power button indicate the air quality, blue being the lowest and purple indicating the highest level of airborne particles.
Turn on the ionizer to activate ozone-free and eliminate airborne particles.
The three lights in the filter indicators will remind you to replace the filter. When the light turns from green to yellow, it means it is time to order a new filter. When the indicator turns red, replace the filter.
Use the timer mode by pressing 'timer' between two, four, and twelve hours to run the purifier for a certain period without manually turning it off.
Suitable Room Size for Alen BreatheSmart 75i
Alen BreatheSmart 75i is advertised as capable of cleaning rooms up to 1,300 square feet in size every 30 minutes. But the thing is, this is just 2 air changes per hour. I covered that topic at the ACH recommendations page, where you can take a look at the table with minimum required ACH as well as calculate the number yourself using our calculator.
Basically, if you put the BreatheSmart 75i into a space close to 1300 square feet you might notice a difference, but only if the unit runs 24/7 on Turbo speed. Thankfully, the air purifier is made with energy efficiency in mind, otherwise costs would go up immediately (more on that down below).
So, 2 air changes per hour is bare minimum you should consider when buying an air purifier. Living rooms require at least 3, and 4 ACH is considered the Golden Standard here. 4 air changes per hour is also a minimum requirement for an air purifier if you suffer from asthma or allergies.
Thankfully, manufacturer provides detailed specifications on Alen BreatheSmart 75i airflow at different speeds. Not every manufacturer does even this (the prime example being Molekule air purifiers).
Let's take a look how much air passes through the 75i filtering system:
Speed 1: 95 CFM
Speed 2: 170 CFM
Speed 3: 240 CFM
Speed 4: 280 CFM
Speed 5: 350 CFM
Let's pretend the Alen BreatheSmart 75i runs continuously at the maximum speed. What room area it can cover (assuming 8 ft. ceilings)?
| | | |
| --- | --- | --- |
| Room size | How long it takes to clean room | ACH |
| 440 sq. ft. | 10 minutes | 6 |
| 530 sq. ft. | 12 minutes | 5 |
| 650 sq. ft. | 15 minutes | 4 |
| 870 sq. ft. | 20 minutes | 3 |
| 1300 sq. ft. | 30 minutes | 2 |
As you you can see for yourself, the real room coverage is way lower than 1300 square feet.
And what if the BreatheSmart 75i runs continuously on 3rd speed, how much space can it cover (8 ft. ceiling)?
| | | |
| --- | --- | --- |
| Room size | How long it takes to clean room | ACH |
| 300 sq. ft. | 10 minutes | 6 |
| 360 sq. ft. | 12 minutes | 5 |
| 450 sq. ft. | 15 minutes | 4 |
| 600 sq. ft. | 20 minutes | 3 |
| 900 sq. ft. | 30 minutes | 2 |
| 1300 sq. ft. | 43 minutes | 1.4 |
The effective room coverage even lower.
In the end, the advertised 1300 square feet space coverage for Alen BreatheSmart 75i is, unfortunately, more a marketing trick than a reality. It can ventilate air twice and hour at the maximum speed, but is it enough to clean air in such a large room?
Alen BreatheSmart 75i Maintenance Costs
Replacement Filters: $99, $129 or $139 per year, depending on which type of True HEPA H13 filter you want to use with the BreatheSmart 75i (Pure, Fresh or Pet). 10% off if subscribed. And $19.99 for 2 pre-filters.
Electricity Costs: ~$4 per month running 24 hours per day on maximum speed. Use our Energy Consumption Calculator to estimate electricity usage and costs of the Alen BreatheSmart 75i air purifier based on your local electricity rates.
Total Yearly Costs: $160 – $210.
Some Tips
Keep your air purifier in optimum shape with minimum repairing, and the only way to do that is to maintain the unit regularly. It is no rocket science to take care of the device that gives you fresh air. Just follow the simple steps below and keep your purifier operating smoothly for years.
Do not clean or wash the filters as they are not designed to be reused. After using the purifier for some time, the filters get loaded with particles, and it loses its filtering power. Changing your air filter regularly will maintain clean air and avoid any compromise in the quality of air.
The black screen on the filter is the Pre-filter. It traps hair and other bigger particles, and it can be vacuumed periodically. For optimum performance, it is best if you replace your filters regularly, as it will extend the purifier's life.
While cleaning the control panel, avoid using abrasive and harsh cleaning agents. Do not use scrub pads on the surface either. Wet a clean towel in soapy water and clean the panels and dry it with a soft fabric. Remember to unplug the purifier before cleaning and be careful not to let any liquid get inside the unit.
Pros & Cons
The Good
Improved True HEPA filter is capable of capturing particles down to 0.1 microns
Long filter lifespan
Quiet
Energy efficient
Available in different colors
The Bad
Pricey
Does not have an app or a remote
Advertised space coverage lower than it is in reality
Alen Breathesmart 75i vs Alen Breathesmart 45i
Here we compare Alen Breathesmart 75i and Breathesmart 45i to see where they differ and what their similarities are.
| | | |
| --- | --- | --- |
| Model | BreatheSmart 75i | BreatheSmart 45i |
| Image | | |
| Main reason to buy | Larger space coverage | Lower Price |
| CADR | 350 | 245 |
| Speed Settings | 5 | 4 |
| Noise Level | 25 – 49 dB | 23 – 49 dB |
| Max Power | 45W | 50W |
| Price | Buy 75i | Buy 45i |
| Review | | |
Design
Alen Breathesmart 75i
Although this model covers a larger area, the size of the unit fits perfectly well anywhere in the house. It also has several face designs to choose from to add beauty to your home.
The weight is heavier as it is more powerful. But when it comes to looks and design, both are similar.
Alen Breathesmart 45i
This model is simple look-wise, but it is far from boring. You get an array of choices in its front designs to blend it into your home interiors. The structure is engineered to fit any space in your home without compromising the performance of the purifier.
Filtering Stages
Alen Breathesmart 75i
This has a three-stage air purifier that uses a HEPA filter for long-lasting performance. The air passes through a pre-filter which absorbs larger particles and then through the HEPA filter. The third stage is an ionizer that acts against dust, bacteria, and allergens.
Alen Breathesmart 45i
This model uses 2 filters as well, plus ionizer –  the same as the 75i model. The only difference is the larger filters that allow more airflow speed because of their higher capacity.
Noise Level
Alen Breathesmart 75i
Just like 45i, this model too has a lights-off mode that you can turn on at night to sleep better. The sound frequency is lower in this unit, with a maximum of 49 decibels only.
Both these air purifiers have been engineered with almost similar features and performance levels. Alen 45i is ideal for smaller rooms, while 75i works best in larger rooms. In my opinion, there are hardly any differences and both win in their own ways.
Alen Breathesmart 45i
This model has four fan speeds, and at its highest, it can produce up to 49 decibels of sound frequency. The noise level is low enough so you can sleep freely at night.
Frequently Asked Questions
Enough has been explained about the Alen Breathesmart 75i Air Purifier, but a quick look at some questions that users have frequently asked will shed light on what you exactly need.
How many times do I have to replace the filters?
A replacement has to be done every 12 to 15 months. Look for the filter indication to turn yellow. That should be your cue to order a new filter.
How efficient is the Breathesmart 75i when it comes to power consumption?
One of its best features is its electricity efficiency. Even on its highest setting, the Breathesmart 75i will consume only 45 Watts of energy.
Is the Breathesmart 75i ideal for both big and small rooms?
The Breathesmart 75i covers a large area up to 1300 sq. ft. Considering its ACH, which is 2, it will run best in smaller rooms than large ones. Go to the 'Suitable Room Coverage' of this review  to find out more.
How do I choose the right filter?
All filters are true HEPA, which is good enough to trap common pollutants. When purchasing an air filter, specify your issues. There are different filters to removes light and heavy odors, and if you have dust or pollen allergy, you can take the Fresh filter.
Do all the filters cost the same price?
The cheapest filter, which comes as a default filter, is the PURE filter. The price of the other two filters is higher.
Can I wash the True HEPA Filter?
No.
My room is bigger than the mentioned coverage. Will it work well?
Go to the section 'Suitable Room Size' of this review for more information. In short, no.
Where should I place my air purifier?
Air purifiers should be where nothing is blocking the air vents, exit, and entrance. Keep the unit at least one foot away from the furniture ad walls to allow proper air circulation between the room area and the air purifier.
Which room is best to keep the BreatheSmart 75i?
Your bedroom is the best place to keep an air filter because that's where you spend most of your time. In addition, an air purifier encourages better sleep.
How long can I run my air purifier?
If your situation allows, you can run the air purifier for 24 hours a day. When you use it for the first time, turn the unit to its highest speed for about 30 minutes to two hours. Turn down the speed to 3 or 2 and keep it at that level which is enough to clean the air in the whole room.
Every time you turn on your purifier, it is recommended that you start at the highest speed for at least an hour.
Will Alen Breathesmart 75i Air Purifier work well to remove bacteria?
Yes, since it has a true HEPA filter, which removes about 99.97% of germs, bacteria, viruses and other pollutants in the air.
How long is the warranty?
The BreatheSmart air purifier has a lifetime warranty but it requires subscription for filters.
What is the frequency of the noise level?
The sound frequency is between 25 to 49 decibels. Even the highest settings are as soft as a whisper, placing it in the pink noise category.
Conclusions
After reviewing the Alen Breathesmart 75i I can't say this air purifier with ionizer is bad or doesn't work. No, it's good and does clean the air. Problem lies in room coverage mostly (having a remote would be nice and I don't care about WiFi stuff at all): it simply does not have enough power to clean air in large living rooms, kitchens (mostly cooking odors) or offices. Air circulation is too low for these spaces, unfortunately.
It works good in medium rooms, bedrooms and can even help with asthma or allergic people in general. Just make sure a place you're going to put the 75i unit fits it capabilities – our room size calculator comes in handy here.
And in case you need air purifier for 1000 square feet room or so, I can recommend you may take a look at the Airdog X8. It costs over $1000, but way more powerful than the 75i. The Tracs company also produces air purifiers for large spaces (schools, hospitals, offices etc.). You can take look at the Tracs air purifiers review where I go more into details about their products. They also made in the USA, not China.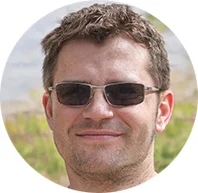 My name is Alex Evans and I own this website. I have been in air purifier industry for several years now and nowadays I write about air purifiers, their features, benefits and downsides. Cheers!