Last updated on January 17th, 2023
Dust Free Active is a whole house air purifier that can be used to kill bacteria, viruses, remove odors, mold, chemicals and such from the air inside a house. Here's my quick review of this air purifier.

Specifications
Area Coverage
Whole House
Filtration Technology
Active with UV Germicidal Lamp
Bulb Life
>2 years
Power
24V 50/60Hz
Weight

2.5 pounds (6-inch model)
3 pounds (12 inch model)

Dimensions (L x W x H)

6.5″ x 6″x 6.5″ (6-inch model)
12″ x 6″ x 6.5″ (12 inch model)

Warranty
7 years on power, 4 years on core
My Dust Free Active Air Purifier Review
What's in the Box
Active Air Purifier System – 6″ or 12″
24V power supply
Core
One UV-C lamp
40VA transformer
8″ x 8″ Mounting plate
Mounting hardware
Installation instructions
Review
Dust Free (DF) Active air purifier is a filterless air purifier that uses the germicidal UV lamp to kill viruses, bacteria, remove mold spores and odors from the indoor air. It has no filters and the only part that requires a replacement is its UV-C lamps that has at least 2 year lifespan.
When it comes to the air filtration, there is no doubt that this machine kills viruses and bacteria. UV-C lamps have been used for decades to sanitize air in hospitals and other institutions that require the air to be as clean as possible. This technology is a number one when it comes to destroying various harmful particles and microorganism floating all around.
This air purifier uses ozone-free oxidizers and a negative ionization system to remove various microorganisms and VOCs from the air. It has no filter system that's why it's called an active system. This system is completely safe for use in both homes and commercial or public spaces.
The air purifier is installed into the HVAC system of your house.
Dust Free Active Air Purifier vs Reme Halo
Model
Reme Halo In-Duct Air Purifier
Dust Free Active Air Purifier
Ozone-Free
Weight
6 pounds
Tonnage
2.5 – 16.25
Dimensions (L x W x H)
13.8″ x 6.5″ x 7.5″

6.5″ x 6″x 6.5″
12″ x 6″ x 6.5″

Warranty
5 years
7 years
Price

Official site

Review
The major difference between the Dust Free Active and Reme Halo is tonnage, weight and ozone emission. Dust Free Active is lighter and is designed for 3+ ton systems (12″ model) without producing ozone (doesn't exceed 0.005 PPM during UL 867 tests).
On the other hand, Reme Halo is more powerful, cheaper and can be installed free of cost. However, it does release ozone. You can check my experience with the air purifier here.
Maintenance Costs
DF Active air purifier will increase your power consumption by a few bucks per year. The lamp requires a replacement ever 2 years in a worse case scenario, while the unit will work for years.
Pros & Cons
The Good
Doesn't release ozone
Removes bacteria, air pollution
Sanitizes air
The Bad
Installation costs
Can't be bought online
FAQs
Does it produces ozone?
Dust Free Active air purifier doesn't produces ozone, it was UL 2998 validated.
What's it tonnage?
Suits up to 2.5 ton systems (6 inch model) and 3+ ton systems (12 inch model).
Wrapping Up
If you are living in a polluted area in a city, close to highway or simply to breathe clean air free of any smells then this is quite a good pick. Obviously, zero ozone emissions make it suitable to use at homes or other spaces without worrying about possible negative effects.
When it comes to downsides, there are initial costs that include price of one unit and installation costs. When it comes to operating one unit, there are almost none.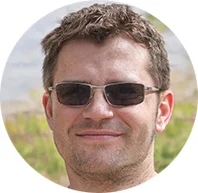 My name is Alex Evans and I own this website. I have been in air purifier industry for several years now and nowadays I write about air purifiers, their features, benefits and downsides. Cheers!