Last updated on January 17th, 2023

Central air purifiers (also known as 'whole house air purifiers') are a great way to cut down on dust in your home. They usually have a HEPA filter that can remove more than 99% of the dust in the air and additionally feature Carbon filters, pre-filters, UV-C Lights and other air cleaning technologies. If you're looking for a way to increase comfort levels in your house, then this is one of the best ways to do it!
Central air purifiers are very popular because they are so effective. On the other hand, they are quite expensive compared to portable air purifiers.
One of the best central air purifiers today are Tracs. Tracs air purifiers are expensive, but they have been present on the market for decades and know their stuff. Their whole house air purifiers are installed in countless hospitals, labs, classrooms, offices, kitchens, industrial areas and so on. They also offer cheaper portable air purifiers that do not require a HVAC technician to install the unit.
The premise of central air purifier not only to cut down on dust, bet reduce allergens, bacteria and other harmful pollutants floating in the air. They also can get rid of different smells or heavy smoke. This means that whether there's food cooking in another part of the kitchen or something else making smells throughout your house, these machines can effectively get rid of all those bad smells as well!
In conclusion, central air purifiers are definitely a thing to consider if you wonder about having a clean breathable air in your space.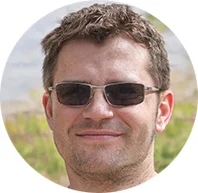 My name is Alex Evans and I own this website. I have been in air purifier industry for several years now and nowadays I write about air purifiers, their features, benefits and downsides. Cheers!