Last updated on October 8th, 2022
Hello! If you are looking for a quality air purifier, then Honeywell's air purifiers might just be what you need. One of the most common questions that people ask about Honeywell air purifiers is whether or not they will remove mold spores from house. In this blog post, I will look at how Honeywell air purifiers work and answer some FAQs to help clear up any confusion.
Honeywell air purifiers remove 99.97% of airborne particles – including pollutants and allergens such as pollen, pet dander, smoke and dust. It features 2 stage filtration system utilizing pre-filter and True HEPA filter.
Honeywell's True HEPA filter is equivalent to a standard HEPA filter in medical facilities which means that the Honeywell Air Purifier will effectively reduce harmful substances like bacteria, viruses, mold spores and other potentially dangerous particles. Take a look at our Honeywell air purifier reviews to know more.
When used properly with regular maintenance checks every six months (i.e. replacing HEPA filer and pre-filter) your air cleaning unit should have no problem removing any unwanted mold spores in a room.
Honeywell air purifiers may not be very efficient in removing mold spores in very humid climate though. After a specific threshold the effectiveness of their air purifies drops significantly. But for the price, the Honeywell company offers one of the best air purifiers on the market today to remove mold spores.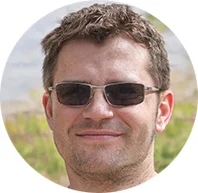 My name is Alex Evans and I own this website. I have been in air purifier industry for several years now and nowadays I write about air purifiers, their features, benefits and downsides. Cheers!