Last updated on May 29th, 2022
Following error codes are applied for Dyson air purifiers, including Hot+Cool (HP04, HP01, etc.) and Pure Cool (TP04 and so on).
F1: A problem with the Piezo. To reset the air purifier, turn it off an unplug. Wait for 60 minutes and plug in & turn it on.
F2: An UV-C emitter issue. You have to reset the unit instruction the step above.
F3: Temperature is too cold for an air purifier to operate – below 5°C (41°F).
F4: Reset the air purifier.
F5: Same.
There is also an issue when F is blinking after you have replaced a filter on your Dyson air purifier. In this case you have to reset the filter indicator. To do this, simply press and hold On/Off button for at least 6 seconds until the error code is disappeared.
Click here for more information on air purifiers.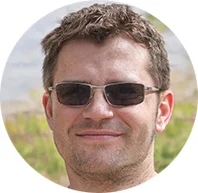 My name is Alex Evans and I own this website. I have been in air purifier industry for several years now and nowadays I write about air purifiers, their features, benefits and downsides. Cheers!