Last updated on January 1st, 2023
Hospital grade air purifiers are the most powerful whole house air cleaners that are capable of cleaning air by not just removing dust or large particles from the air, but also capture allergens, bacteria and viruses. They greatly reduce chances of getting a disease and make air clean and fresh.
But before I jump to the best hospital grade air purifier I am going to explain what 'hospital grade' means. If you already know what's the difference between a hospital grade air purifier and a common one, skip the next section.
Hospital Grade Air Purifier: What's The Matter?
Not every air purifier that is marketed as 'hospital grade' is one. The real hospital grade air purifiers utilize certified True HEPA H13 or H14 filters.
True HEPA filter is a backbone of any modern air purifier. It is in charge of capturing harmful tiny particles from the air and if your air purifier has bad HEPA filter, you can throw it in a garbage can immediately as it's not going to improve air quality in your home.
But True HEPA filters aren't equal – they are divided into several categories:
Among them, only H13 and H14 are considered hospital grade air filters. The reason for that is simple: they are the only filters that trap the tiniest particles down to 0.1 microns with 99.95% or 99.995% efficiency respectively. This makes them very efficient in removing dangerous particles from the air and greatly reducing changes of getting sick for everybody living or working in the environment. That's exactly the reason why such air filters are installed in medical facilities all around the country.
Now you know why some air purifiers called 'hospital grade' and let's see what is the best hospital grade whole house air purifier in 2023.
Best Hospital Grade Whole House HEPA & UV Air Purifier
And the winner is… Tracs TM250 UV & HEPA portable air purifier!
| | |
| --- | --- |
| Room Coverage: | 470 sq. ft. |
| CADR: | 250 CFM |
| Filter Life: | up to 5 years |
| Replacement Filter: | Check Price |
| Noise Level: | 44 - 59 dB |
| Power: | 100W |
| Dimensions (WxDxH): | 15.5" x 15.5" x 21.5" |
| Weight | 46 pounds |
And the reasons for that are:
Tracs TM250 utilizes the certified True HEPA medical-grade H13 filter cracking down on 99.99% of particles down to 0.3 microns and some of the tiniest particles down to 0.1 microns, removing majority of bacteria and viruses from the indoor air.
The frame is made from welded steel at the US-located facility, here's the process. Tracs air purifier is not going to explode, broke into pieces or anything like that – it will stand and work for decades! And manufacturer offers lifetime warranty on the steel frame!
The TM250 uses UV-C Light to destroy infections and viruses. This is what makes this hospital grade air purifier stand out the most compared to the competitors: the manufacturer has combined True HEPA filtration system with Ultraviolet Germicidal Irradiation that uses UV-C light to destroy bacteria and viruses completely! This is considered the most effective way of destroying harmful particles and combined with medical grade HEPA filter you can be sure that your chances of getting sick (whether it's Coronavirus or another disease) are extremely low. It also prevents growth of mold spores on the HEPA filter, greatly increasing its lifespan from a few months to 3-5 years, depending on the usage.
The unit is also equipped with Activated Carbon filter to remove household odors of any kind (kitchen, pets, diapers etc.) and toxic gases.
On the highest settings the air purifier manages to move 250 cubic feet of air per minute. This makes 2 air changes in 937 square feet room or 4 ACH in 470 sq. ft. space. You can use our ACH calculator to figure out air changes per hour for your room.
Low maintenance costs: True HEPA filter requires a replacement every few years, UV-C lamp lifespan is 18 months and pre-filter needs a replacement every 30 to 180 days. The indicator lights will let you know when to replace HEPA filter or lamp.
The Tracs TM250 uses 100 only watts of power on the highest fan setting. Click here to calculate energy usage.
On and all, the Tracs TM250 air purifier is the ultimate solution to deal with bacteria, viruses, mold, VOCs as well as kitchen, bathroom, pet odors and smoke smell inside the house. It also captures dust and hair.
On the downside, the air purifier is quite expensive. But that is the price you pay for the best hospital grade UV air purifier that does clean air from any airborne pollutants and doesn't broke after several months of usage.
Tracs also offers HVAC ceiling mounted air purifiers. They offer higher airflow and can be installed in exposed return ductwork without taking up additional space in a room. Ceiling mounted air purifiers are the best for extra large rooms, offices, hospitals, kitchens and so on.
But what are the cheaper alternatives to the Tracs TM250 hospital grade air purifier?
Alternatives
The good alternative to Tracs air purifier is Alen BreatheSmart 75i which has several advantages, but lacks some crucial parts of the Tracs TM250.
| | |
| --- | --- |
| Room Coverage: | 650 sq. ft. |
| CADR: | 347 CFM |
| Filter Life: | 12 months |
| Replacement Filter: | Check Price |
| Noise Level: | 25 - 49 dB |
| Power: | 1.8 - 45W |
| Dimensions (LxWxH): | 11.5" x 18.5" x 27" |
| Weight | 27 pounds |
Key features:
True HEPA medical-grade H13 filter captures particles down to 0.1 micron at 99.99% efficiency.
High CADR rating for smoke, dust and pollen: the Alen BreatheSmart 75i at the highest settings moves 347 cubic feet of air per minute. In 520 sq. ft. room air is circulated and cleaned each 12 minutes.
Alen BreatheSmart 75i offers a variety of filters that are designed to target different odors.
Lightweight (27 pounds vs 46).
Consumes twice less energy (only 47 Watts at the maximum speed).
Quiet (49 dB at the maximum fan speed).
Lower price.
On the other hand, it has several downsides compared to the Tracs air purifier:
Do not have UV-C Lamp to decompose viruses and bacteria, lowering the effectiveness of True HEPA filter
Higher maintenance costs due to more often replacement of filters. And replacement filters aren't cheap.
Generates ozone with ionizer. Although it is only 0.001 parts per million (PPM) which is below the dangerous levels, plus and it can be turned off.
Lower build quality overall.
Lifetime warranty eligible only for customers who subscribed for filters refill at the official website.
As a result, Alen BreatheSmart 75i initial costs are way lower, but as times goes on they grow and grow and in a few years easily surpass Tracs TM250's. Although the air purifiers uses True HEPA H13 filter the lack of Ultraviolet Germicidal Irradiation reduces its efficiency at removing viruses and bacteria.
---
The last air purifier I can recommend is the Blueair Blue Pure 211+ Auto. It also uses hospital grade True HEPA H13 filter with a pre-filter to filter dust, hair, pet dander and other particles from the air.
| | |
| --- | --- |
| Room Coverage: | 550 sq. ft. |
| CADR: | 350 CFM |
| Filter Life: | 6 months |
| Replacement Filter: | Check Price |
| Noise Level: | 23 - 56 dB |
| Power: | 4 - 38W |
| Dimensions (LxWxH): | 13" x 13" x 20.5" |
| Weight | 12.5 pounds |
Key features:
True HEPA hospital grade H13 filter traps particles down to 0.1 micron at 99.99% efficiency.
High CADR rating for smoke, dust and pollen at 350 CFM (maximum speed). Cleans 440 sq. ft. room 6 times per hour!
Portable, small and lightweight (21″ (H) x 13″ (W) x 13″ (D); 13 pounds).
Washable pre-filter reduces maintenance costs quite a lot.
Zero ozone emission.
Energy efficient: consumer 61 Watts of electricity at the maximum fan speed.
Good at dust, hair and odor removal.
Downsides are also present:
Despite utilizing H13 True HEPA filter it cannot destroy bacteria and viruses.
Decent build quality for the price, but no way it compares with the Tracs.
Blueair Blue Pure 211+ has tons of positive reviews and rightfully so. This is a powerful air purifier with True HEPA medical grade filter for medium and large rooms below $300 price tag.  Put 1 unit in each room you have and air in your whole house will improve greatly and all bad smells will go away!
If your main concern is viruses and bacteria, then Tracs TM250 remains your option #1 for the best hospital grade whole house air purifier. It is just in another league compared to the Alen BreatheSmart 75i and Blueair Blue Pure 211+ which are great at reducing odor, capturing hair or dust, but aren't that efficient at removing viruses or bacteria from the air.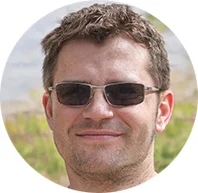 My name is Alex Evans and I own this website. I have been in air purifier industry for several years now and nowadays I write about air purifiers, their features, benefits and downsides. Cheers!