Last updated on January 17th, 2023
The TRACS True HEPA air purifiers are considered medical-grade and can get rid of 99.99% of harmful air particles utilizing a several-stage filtration system (pre-filter, True HEPA Filter, UV-C Light). Besides, TRACS manufactures purifiers not only for home use but also for commercial purposes.
Let me give you a glance at the pros and cons of the TRACS air purifiers and later we will jump to the reviews of these durable and powerful HEPA air cleaners.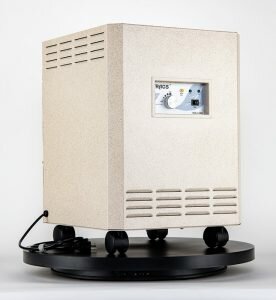 Pros & Cons
The Good
Made in the US
High airflow
All Tracs purifiers utilize certified medical-grade True HEPA H13 air filters
Eradicates toxins and odor from the air with the CarbonWeb pre-filter
Free shipping throughout the US
Guarantees 100% return of money in 30-days in case of unsatisfactory products
5-year warranty on all Tracs air purifiers
The portable version is the commercial variety of the brand's air purifier installed in places such as hospitals
All Tracs air purifiers have a reminder system that indicates the user to replace the HEPA filters or lamps
The Bad
Definitely on the more expensive spectrum
TRACS Air Purifiers Reviews
Let's take a look at the different Tracs air purifiers models and what they offer in terms of air cleaning.
TRACS TM250 Portable UV-C HEPA Air Purifier Review
| | |
| --- | --- |
| Room Coverage: | 470 sq. ft. |
| CADR: | 250 CFM |
| Filter Life: | up to 5 years |
| Replacement Filter: | Check Price |
| Noise Level: | 44 - 59 dB |
| Power: | 100W |
| Dimensions (WxDxH): | 15.5" x 15.5" x 21.5" |
| Weight | 46 pounds |
This TRACS TM250 portable air purifier features a combination of certified HEPA filtration with ultraviolet germicidal radiation technology. This air cleaning system eliminates bacteria, allergens, viruses and volatile organic compounds at 99.99% efficiency. It is certified to use in medical facilities, so if you're looking for an air purifier for your home, TRACS TM250 is a great option.
The large Tracs True HEPA H13 medical-grade filter is caulked and sealed inside and measures 14″ x 14″ x 4″ (784 in3). It handles all kinds of airborne pollutants, both large and tiny. Smoke, hair, pollen, dust, wildfire smoke – all of them will be gone in a matter of minutes!
The HEPA H13 medical-grade air filter can last up to 5 years thanks to the UV-C lights saving up a lot of money in maintenance costs. For example, ordinary HEPA filters require a change every 6 months or so and with a price tag of 30-50 bucks operating costs skyrocket over time. Tracs air cleaner replacement parts are available here. One medical-grade HEPA filter for Tracs air cleaner is already included in the box.
This TRACS air purifier additionally uses a 14″ x 14″ x 1″ carbon web pre-filter in a metal tray to remove toxic gases and odors. Pre-filter lifespan depends on the air pollution level inside your home and ranges from 3 months to half a year. It is recommended to buy an Activated Carbon replacement filter as it wears quickly compared to the long-lasting HEPA filter.
The Tracs UV air purifier has 4 speeds. Here's a table of airflow, noise levels and power consumption at the different speeds:
| | | | |
| --- | --- | --- | --- |
| Speed | Airflow | Noise | Power Consumption |
| 1 | 85 | 44 | 54 |
| 2 | 150 | 49 | 65 |
| 3 | 200 | 55 | 81 |
| 4 | 250 | 59 | 100 |
The body made from solid steel that has been fused and has a powder-coated finish. The frame is even covered by a lifetime guarantee. Everything else comes with a five-year warranty.
The Tracs portable HEPA air purifier may be pricier than regular ones, but it's built like a tank and does an exceptional job cleaning the air in heavily-polluted medium rooms for allergic people or large rooms for everyone else.
TRACS Portable EZ-Air Purification System Review
SHOP TRACS Portable EZ-Air Purification System NOW
Tracs EZ Air Purification System has a certified True HEPA H13 filter that is designed to remove a wide range of airborne pollutants, including pollen, dust, smoke and bacteria. And pre-filter enhances the absorption of odor and chemicals more effectively.
This model is similar to the reviewed above TM250, but it lacks Ultraviolet Lamps. If you're not concerned that much about viruses, this Tracs Portable EZ-Air Purification System may be a great choice too. It is also cheaper compared to the TM250 version.
The TRACS Portable EZ-Air Purification System also does not generate any ozone.
TRACS Model TM950 Ceiling Mounted Air Purifier Review
| | |
| --- | --- |
| Room Coverage: | 3527 sq. ft. |
| CADR: | 950 CFM |
| Filter Life: | up to 5 years |
| Replacement Filter: | Check Price |
| Noise Level: | 64 dB |
| Dimensions (WxLxD): | 23.6" x 47.6" x 17" |
| Weight | 110 pounds |
The Tracs TM950 ceiling mounted air purifier fits into a regular 22 drop ceiling panel (a 44 variant is also available). It features two 22-inch germicidal UVC lamps, a certified HEPA filter, wall-mounted controls and a CarbonWeb pre-filter.
The UVGI employs the UV-C lights that destroy airborne diseases. Studies show that when used at appropriate wavelengths, UV-C radiation kills bacteria, germs, and viruses in the air. Although these bacteria are tiny enough to pass through a HEPA filter, they are all sensitive to UV radiation.
The TRACS TM950 ceiling mounted air purifier covers a large area of 7000 sq. feet with (1 air change per hour), 3500 sq. ft. (2 ACH) or 1800 sq. ft. at 4 air changes per hour. Large area coverage is possible due to its high Clean Air Delivery Rate. Use the calculator to measure air changes per hour for your room.
The Tracs TM950 air cleaner meets the JCAHO, CDC, and USP <797> standards. It's utilized in health facilities and labs to keep infections at bay. The air purifier cleans the supply air from the HVAC system and can be used as an upper room UVGI.
TRACS Model TM500 Ceiling Mount Review
| | |
| --- | --- |
| Room Coverage: | 1800 sq. ft. |
| CADR: | 500 CFM |
| Filter Life: | up to 5 years |
| Replacement Filter: | Check Price |
| Noise Level: | 64 dB |
| Dimensions (WxLxD): | 23.6 x 23.6" x 17" |
| Weight | 49 pounds |
If you live in a small home, it is not easy to free extra space. Additionally, if you have children or dogs, the air purifier may get damaged. And this is why the TRACS TM500 Ceiling Mount is perfect for people living in a smaller space. Not only do they take up minimal to no space, but you won't even notice they're on the ceiling.
Similar to the other UV-C air purifiers from TRACS, it utilizes a CarbonWeb pre-filter and a certified true HEPA H13 hospital grade filter. The TM500 also employs two 22-inch germicidal UVC lamps (at 254nm). The air purifier draws indoor air through the filters, which collect the dangerous particles. It eliminates dust, pollen, germs, viruses, bacteria, and different kinds of odors from your home.
Compared to the TM950 version reviewed above it has lower airflow (500 cfm vs 950 cfm), thus it is less efficient in larger spaces. But it does miracles in offices, extra large rooms, commercial spaces, and such.
TRACS Model TM1250 Pro Industrial Air Purification System Review
| | |
| --- | --- |
| Room Coverage: | up to 9025 sq. ft. |
| CADR: | 1250 CFM |
| Filter Life: | 5 years |
| Replacement Filter: | Check Price |
| Noise Level: | 64 dB |
| Power: | 500W |
| Dimensions (HxWxD): | 44" x 30" x 30" |
| Weight | 235 pounds |
Several illnesses, including the coronavirus, spread via airborne pathogens, but you can breathe easily thanks to this air cleaner. This 3-stage Tracs TM1250 industrial air purifier thoroughly cleans the air. Any sort of pollens, dust, bacteria, allergens, viruses, and mold are all killed by the 254nm UV-C lamps. Larger particles get caught by its pre-filter.
A normal standard HEPA filter reduces particles at a 97% efficiency. But the Tracs Pro Industrial air purifier uses a medical-grade True HEPA H13 filter. Thus, it eliminates pathogens at a 99.99% efficiency. As a result, it leads to a 3-fold decrease in toxic levels in the air.
TRACS especially made it for light industrial and heavy commercial uses. It has certified HEPA filtration and ultraviolet germicidal irradiation. The air purifier covers up to 9 025 sq. ft. of space. It is perfect for a business that places the health of the workers as the top priority.
P.S. TRACS 0908tr3940 air purifier isn't available anymore.
TRACS Air Purifiers: Body and Design
The dimensions vary according to the model you choose to buy. For now, let me review the dimensions of the TRACS Portable UV-C Air Purifier.
Even though the Tracs HEPA air cleaner came off as bulky and heavy, it weighed only around 46 lbs. The product's length and width are 15 and 15.5 inches respectively, and it has a height of 22 inches. The cabinet housed 18-gauge powder-coated steel along with 2-inch casters.
The Tracs air purifiers come in different colors: white, black, sandstone, and pink.
Air Intake
TRACS air purifiers make use of the front and both sides of the cabinet's upper portion to let the air inside. That is in contrast to the other brands that use the bottom section to draw in air. The TRACS purifiers choose the top section to draw in the air from the normal breathing zone. Thus, placing the air intake more efficiently to pull in the maximum load of dirty air.
Air Exhaust
The air exhausts of a purifier are vital for the creation of airflow patterns. The air exhausts push out clean air through the front and both sides of the bottom. It ensures that clean air is equally spread out throughout the entire space. Also, air exhausts are among the deciding factors for a purifier's effectiveness.
TRACS air exhausts work in such a way that it flows outwards and upwards. Thus, not blowing away the dust, pollen or dirt that might be on the floor. Also, as the clean air comes out of the air exhausts, TRACS ensures that dirty air enters through the intakes. In this way, it keeps the air within 1-4 feet above the floor clean and safe for kids and pets. Thus, there is a continuous cycle of cleaning to offer total room air cleaning.
TRACS Filtration Technology Review
Tracs employs a variety of filtration systems to provide its customers with the best air cleaners with germ killers. Their True HEPA medical-grade filters are a usual sight in hospitals and schools. In total, the TRACS air purifiers (except for the EZ-Air Purification System) employ an effective blend of 3 air-filtration stages: the carbon pre-filter, UV-C lamps, and Tracs HEPA H13 air filter.
CarbonWeb Pre-filter
It is mainly for the purpose of getting rid of particles in the air that are of a comparatively larger size. In this way, the activated carbon pre-filter extends the life and functioning of the UV-C lamps and HEPA filters inside the Tracs air purifiers. It removes pollen, dust, and other dirt particles that enter via the air intake. At the same time, it does absorb gases, chemicals, and odor from the air. Besides, it is capable of absorbing chemicals such as ethylene, ammonia, and so on.
The secret lies in the composition of the carbon pre-filter. Apart from activated carbon, it constitutes a special mixture of potassium permanganate. Also, it is a fact that, with time, carbon air filters lose their efficiency to absorb odor and air particles. So they have to be replaced every 3 to 6 months.
True HEPA H13 Filter
For the removal of airborne pollutants, allergens, dust, and mold the Tracs air purifiers use a certified True HEPA H13 medical-grade air filter. It is considered a hospital-grade filter that is used in hospitals and laboratories which require to have clean air all the time. This True HEPA filter scores a total of 99.99% in terms of efficiency down to 0.3 microns.
UV-C Lamps
For those unfamiliar with the term UVGI, it stands for Ultraviolet Germicidal Irradiation. It is solely for the purpose of killing germs and viruses that may cause any type of illness. There is a separate UV chamber for the lamps inside the Tracs air cleaning system. The aim is to fire UV lights non-stop in order to kill viruses and bacteria. The UVGI bombard the contaminants present on the dirty side of the HEPA filters with UV lights.
Just as mentioned above, TRACS True HEPA air filters have 99.99% efficiency at 0.3 microns. Thus, it is able to trap viruses that usually fall within the range of 0.3 micron sizes. At the same time, the efficiency of HEPA filters reduces with the size of these viruses. But, using Ultraviolet Germicidal Irradiation a TRACS HEPA air purifier ensures that even the tiniest of viruses do not escape and get caught and destroyed with UV-C lamps. It can even kill viruses that cause Influenza by treating them under higher UV dosages.
As you already know from previous Tracs air cleaners reviews, only the cheapest Tracs EZ-Air lacks UV-C lamps.
TRACS Air Purifiers Unique Attributes
The Position of TRACS HEPA filters
TRACS positions the True HEPA air filters in such a way that they can achieve the highest efficiency. It seals the air filters inside the cabinet to ensure that the air only passes through it. If not sealed, the air pulled at a very high speed will select a path that offers minimum hindrance. In this way, it will more or less bypass the HEPA filter, beating the entire purpose of an air purifier. This is a common problem for many other cheaper air purifiers.
Excellent Build Quality
All TRACS air purifiers are manufactured in the USA and made from high-quality steel with a powder coat finish. The units are reliable and can serve their purpose for decades without much maintenance.
The Location of the UV-C Lamps
The separate UV chamber houses the UV-C Lamps in Tracs air purifiers. You may be thinking about how it can provide such high dosages of UV light. The answer is the UV chamber.
It does more than just house the UV-C Lamps. It helps in amplifying the intensity of the UV light. The TRACS HEPA filter and UVGI lamps work in harmony to ensure it eliminates all bacteria and viruses.
Also, the UVGI lamps increase the lifespan of the medical-grade True HEPA air filter. In general, HEPA filters require a replacement twice per year. That is because these air filters are the spots where all the pathogens take refuge after the filter traps them. Thus, in the absence of these lamps, the filters become a breeding ground for viruses and bacteria, and often rather than removing them they release them into the air back again. UV-C-Lamp prevents that from happening and also extends the lifespan of the True HEPA filter.
Manual
When you purchase a TRACS air purifier, you will also receive a complete handbook in the package. It includes the basic instructions about the setup, component descriptions, and control panel. It also has a guide for the remote control and describes how to replace filters. It also provides sufficient information about the product's dos and don'ts.
Tracs Comparison Chart
If you don't see the whole table, scroll it horizontally
Maintenance Costs
Maintenance costs depend on the TRACS air purifier you're using. These are approximate operating costs for each model running 12 hours per day every day:
TRACS Portable UV-C HEPA Air Purifier: $220 per year.
TRACS Portable EZ-Air HEPA Purification System: $180 per year.
TRACS TM500: $300 per year without replacing HEPA filter.
TRACS TM950: $340 per year without replacing HEPA filter.
TRACS TM1250: $400 per year without replacing HEPA filter.
How to Use
Unscrew the back panel of the device and insert the UV-C light bulbs by pressing them into position.
Ensure the airflow arrow is facing downward and place the TRACS Pre-Filter over the UV-C lamps.
Insert the HEPA filter below the UV-C lamps
Secure the device's rear panel and connect the air purifier to an electrical outlet.
Unscrew the back panel of the device and insert the UV-C light bulbs by pressing them into position.
Ensure the airflow arrow is facing downward and place the TRACS Pre-Filter over the UV-C lamps.
Insert the HEPA filter below the UV-C lamps
Secure the device's rear panel and connect the air purifier to an electrical outlet.
Frequently Asked Questions
Would I be able to change the Tracs air filters and lamps all by myself?
Yes. You won't need to hire any extra hands to replace the filters. Open the backside of the cabinet, and slide the filters/lamps in and out by using the two thumbscrews. The whole process will literally take you only a few minutes at max.
What is the total coverage of the TRACS UV HEPA Air Purifier?
TRACS UV HEPA air cleaner can cover an area of up to 1000 sq ft. Based on my experience, I can testify that the claims are true. In a minute, if you max out the speed, the air cleaner purifies 250 cubic feet of air. While making use of the system, your aim should be to achieve at least 2 to 3 air circulations in one hour.
Do the TRACS air purifiers produce ozone as a byproduct?
Tracs air purifiers use UV-C Light at 254nm wavelength which is the peak for ozone absorption and decomposition. Therefore, ozone is not generated by Tracs air purifiers.
Do the TRACS HEPA air purifiers give off radiation?
No, they do not give off any radiation.
Do Tracs HEPA air filters remove Covid-19?
Tracs UV-C Lamps in combination with HEPA air filter can reduce the chances of you getting coronavirus or any other airborne virus. Ceiling mounted air purifiers Tracs TM500 and TM950 are exceptionally good to prevent people from getting sick inside large rooms.
Do the TRACS air purifiers consume a lot of energy?
First of all, energy costs vary from area to area. Secondly, there will be, indeed, an increase in your monthly electricity bill. But even if you decide to use it 24×7, the maximum per month increase in energy bills would be around $10 for portable models and higher for more powerful TM500, TM950 or TM1250.
The Final Verdict
I recommend buying the TRACS Portable UV HEPA Air Purifier for the whole house, especially if you are looking for a hospital grade air purifier. Trust me, it has been one of the best investments of my life. It not only removed all kinds of odor from my whole home but also provided viruses-free fresh air.
Ceiling mounted air purifiers made by the TRACS company are also worth the price (and sometimes they are on sale!) if you need an air cleaning system for large spaces like a classroom, kitchen, restaurant or any other public place.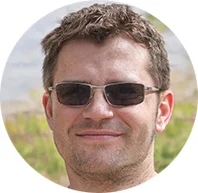 My name is Alex Evans and I own this website. I have been in air purifier industry for several years now and nowadays I write about air purifiers, their features, benefits and downsides. Cheers!