Last updated on January 17th, 2023
The Nuwave OxyPure Air purifier (check reviews here) is one of its first kinds in the air purifier market, from the brand Nuwave. This bulky model uses smart technology to detect and eliminate contaminants from the air around your house or office. One of its main features is that it has sensors that can detect both odor and air quality. The Nuwave OxyPure air purifier automatically switches on upon detection and kills pollutants using one of its six fan speeds. You can also easily operate this air purifier from your phone or tablet since Nuwave OxyPure has app controllability.
If this doesn't impress you already, then there's more. Nuwave claims that the OxyPure filters kill nearly all viruses and bacteria in just 2 hours! This is possible because of its 5-stage filtration that Nuwave takes pride in. Besides all these great features, it also has an Eco-mode, sleep-mode, 360-degree air intake, and two certifications from Energy Star and California Air Review Board. This product has received some mind-blowing reviews on its website and from many of its e-retailer's sites as well.
As mentioned earlier, the Nuwave OxyPure Air purifier's 5 stage filtration system makes this purifier a first-rate product. Do you want to know what these five game-changing filters are? Keep reading to find out!
Filters used in Nuwave OxyPure Air Purifier
Every air purifier's core function comes from its filters. A filter's job is to trap every dust particle, pollen, or other allergens, lead, smoke, dust mites, mold and other Volatile Organic Compounds (VOC). Nuwave OxyPure's robust engineering allows itself to do the air filtering job seamlessly. With the set of 5 filters, Nuwave Oxypure produces healthy air in a room up to 515 square feet wide.
Here are all the filters used in Nuwave OxyPure Air Purifier:
Stainless Steel Pre-Filter
Most pre-filters in air purifiers use plastic or fabric-based mesh filters, but the Nuwave OxyPure uses a stainless steel pre-filter. This filter catches large pollutants like pet hair and dander, human hair, pollen and other big dust particles.
Sometimes large pollutants can enter other sensitive filters and clog them as these filters do not have the mechanism to pass large particles. An essential function of the pre-filter is that it ensures bigger pollutants from entering the other filters. Another plus point of this filter is that it is washable and therefore can be reused as many times as you want.
There's only one drawback to this filter. Since it lies on the outermost part of the filtration unit, it is more susceptible to trap large amounts of dust. If you do not take out the pre-filter and clean it regularly, the lifespan of the purifier may decrease. We recommend cleaning the stainless pre-filter once every two weeks for the best performance. You can use water and cotton cloth to manually clean it or vacuum it.
Bio-Guard Filter
The second step of filtration in the Nuwave OxyPure Air Purifier takes place through the Bio-Guard Filter. Just like the stainless steel pre-filter, this bio-guard filter is also washable.
It uses a unique mechanism called Electrostatic Precipitation (ESP) to absorb pollutants that come its way. The contaminants passing through the bio-guard filter get charged by electricity. The filter then traps these contaminants through electrostatic attraction.
This filter has the ability to capture 100% of micropollutants, as tiny as 0.09 microns. There are no similar air purifiers in the market that claim a 100% absorption of pollutants of the 0.09-micron size. An added benefit of this filter is that it eliminates 99.96% of viruses and 99.99% of bacteria.
Ozone Removal Filter
Nuwave Oxypure's next filter in its filtration system is the ozone removal filter. While most purifiers in the market include an ionizer that releases ozone in the air, Nuwave's Oxypure filter eliminates ozone. You may have already guessed the function by the name of the filter. However, let's read more to find out what it does.
Most houses located close to industrial areas have high chances of exposure to ozone gases. If you are one of those whose house is close to the industrial area, there can be many health hazards due to inhaling ozone concentrated air. Nuwave claims that its filter helps bring down ozone emissions of your house from a dangerous limit to a much safer limit. The Ozone filter can eliminate the harmful ozone gas 70 times more successfully than required by the US Environmental Protection Agency (EPA). This filter can reduce ozone (O3) to 1 part per billion (ppb).
Apart from all the details mentioned above, there aren't any factual guides to tell us how it works.
HEPA/Carbon Filter
The fourth and fifth stage of filtration is a combined filter. It includes the HEPA filter and the activated carbon filter. Let's see how each of these filters eliminates pollutants from your house.
A large number of air purifiers in the market uses the HEPA (High Efficiency Particulate Air delivery) filter. The HEPA filter is a good protector of dust particles, mites, pollen, hair, and dander. But did you know it also traps some dangerous toxins? The filter is effective in trapping household and industrial smoke as well as harmful emissions from vehicles.
On the other hand, the carbon filter removes unwanted cooking odor and other volatile organic compounds (VOCs). Carbon Monoxide, Sulphur Oxide and Nitrogen Oxides are toxins that the activated carbon can filter out easily. The carbon filter consists of millions of pores on its surface which captures these harmful gases.
Longevity and Replacement
All the filters in the Nuwave OxyPure Air Purifier have specific longevity. The first three filters – Stainless Steel Pre-Filter, Bio-Guard Filter And Ozone Removal Filter, can last up to 20 years. It is safe to say that these filters are permanent since they last for a long time.
On the other hand, the HEPA/Carbon Filter lasts for a maximum of only 12 months. The filter replacement indicator on Nuwave OxyPure Air Purifier will tell you when the HEPA/Carbon Filter will need a replacement. Most replacement filters in the market cost between $39-59 with shipping.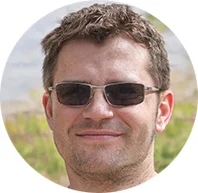 My name is Alex Evans and I own this website. I have been in air purifier industry for several years now and nowadays I write about air purifiers, their features, benefits and downsides. Cheers!