Last updated on October 21st, 2022
The Coway Airmega AP-1512HH Mighty Air Purifier has been one of the best air purifiers for quite some time. It's modern, powerful, reasonably priced and reliable. Chances are you may have also heard of this product and fallen into a dilemma as to whether you should get it or not. Isn't it why you're scrolling here? Don't worry, we've got you covered.
In this Coway Mighty Air Purifier review, you will get a perfect idea of its performance and functionality.
Best Deal on Coway Airmega AP-1512HH
Specifications
| | |
| --- | --- |
| Space Coverage | 326 square feet |
| Air Changes per Hour | 5.8 (ACH recommendations for rooms) |
| Bacteria Removal | 99.97% |
| Filtration Technology | 4-stage (Pre-filter/Carbon/True HEPA/Ionizer) |
| Filter Life | |
| Filter Size (L x W x H) | 15″ x 13″ x 0.2″ (Carbon filter) |
| CADR Ratings | 233 (Smoke) / 240 (Pollen) / 246 (Dust) |
| Max CFM of Air Moved | 268 |
| Speed Settings | 3 |
| Auto Mode | |
| Sensor | Particle sensor |
| Noise Level | 24 – 53 dB |
| Power | 4.9 – 77.8 Watt (How much Electricity will it use?) |
| Weight | 12.3 pounds |
| Dimensions (L x W x H) | 9.6″ x 16.8″ x 18″ |
| Warranty | 3 years on unit |
| Energy Star Certified | |
My Coway Mighty Air Purifier Review
I bought my Coway Air Purifier AP-1512HH a few months ago, and I must say, what a purchase! Given its global recognition as an air purifier brand, there was no doubt while purchasing it. It has proved to be one of my best investments in a household product. Here is my review on this product, divided into different sections – design, performance, filters, room coverage, sound and price.
What's in the Box
Coway Airmega AP-1512HH air cleaning unit w/ 1 pre-filter, 1 carbon filter and True HEPA filter
User manual
Design
First of all, the unique and innovative design makes me a proud owner of such a stylish HEPA air purifier. It somewhat looks like a large iPod, but the sleek and modern façade makes up for it. The large circle on the front side of the purifier gives it a business-y look and vibe. It has elegant round edges. The carrying handle on the device's backside makes it easy for me to carry it wherever I want.
Coway's Mighty air purifier in the black color is comparatively more popular than the white version. But I got my hands on the white Coway AP-1512HH to match the aesthetics of my apartment. A plastic plate covers both the front and back of this purifier, protecting the many air vents and filters inside it. On the top of the purifier, there are five function buttons as part of the control panel. The buttons are power, speed, ionizer, timer and filter reset button. Next to the reset button is the indicator that turns to different colors depending on the room's air quality.
Similar to many air purifiers, this purifier also has an air ventilator to release fresh air into your room. With 3 powerful fan speeds, this purifier can clean the room's air up to 361 Square Feet. I have placed it in my living room since my family spends most of the time there.
My house has a minimalistic-modern décor and so the Coway purifier made it look more aesthetic. If you have a different type of interior, don't worry because I bet this device blends well with every interior style. Bring home this luxury-looking baby, and it is going to elevate the design of your house.
The purifier is 16.81 inches in length, 9.57 in wide and 18.31 inches in height. That makes this purifier a compact air cleaner but don't doubt its performance by its size. In the next section, I'm going to tell you how robust of a purifier it is!
Performance
If you purchase the Coway Mighty Air Purifier, you would not be disappointed by its performance at all. It has been seven months since I bought it, but it delivers the same quality of air freshness as it did on the first day.
This purifier works with an automatic sensor that monitors real-time air quality. This is a great feature because I don't have to constantly check and turn the purifier on. The purifier's indicator changes color and switches on by itself when the air quality depletes around the house. The purifier then increases the fan speed and starts refreshing the air.
Whenever I cook something spicy or pungent, the indicator turns purple – which means the air quality is mid-level. It also turns purple on occasions when my dog comes back home after a messy play in the backyard. The purifier senses the sudden change of dust and dirt around the house and increases its filtration immediately. It does all of these without you having to pay attention to it! I can tell the auto mode is one of the best features of this device.

The manufacturer's claim that Coway Mighty Air Purifier does wonders for allergy sufferers is definitely true. A couple of months ago, I had a guest who came to stay with me for a week. He is prone to pollen allergen and suffers from nose bleeding during an allergic reaction. Over the week he stayed, he barely noticed any bleeding or allergens attacking him. I was surprised by how effectively the air purifier works. Well, the credit went directly to Coway Mighty Air Purifier's True HEPA filter and four-stage filtration, which works excellently. The unit also includes an ionizer that you can turn on or off whenever you want.

Initially, I was conscious about the power it was consuming since I would keep the purifier plugged in for 10-12 hours a day. But this worry got resolved with Coway Mighty Air Purifier's eco mode. When the air quality has been excellent for over 30 minutes, the eco-mode saves electricity by turning off the device automatically. Another option to ensure your efficient usage of this purifier is using the timer functionality. You can put a timer for 1 hour, 4 hours, or 8 hours if you want to put it on for a specific time.
Coway Mighty Air Purifier Filters
With nearly a perfect filtration system, Coway has managed to produce one of its finest air purifiers of all times. Although it has maintained itself at the low-range segment, this purifier from Coway hasn't compromised on its filters. The four-stage filtration makes this unit an unbeatable device. Let's look at the Mighty Air Purifier AP-1512HH model's filters in a bird's eye view:
This is the first stage of filtration inside Coway's Mighty Air Purifier unit. This pre-filter has a fine mesh that absorbs pollutants. Here, the filter catches large dust particles like human hair, pollen, mold, dog hair or pet fur and any other type of dust. This pre-filter is washable, so you can clean it every once in a while. Since the other filters aren't washable, washing the pre-filter extends the life of other filters. It also makes the device run smoother.
The second stage of filtration inside this purifier is the activated carbon filter, also known as the air filter. This filter has a carbon coating with a fibrous texture that sucks in cigarette smoke, pet or food odor, and other harmful gases. Its core function is to neutralize the odor in a bathroom or any other room and then deodorize the air. This chemical absorption freshens up the room. However, this filter requires replacement when the indicator tells you as it is non-washable. I am always amazed at how my Coway air purifier absorbs all the filthy odor.
The next stage of filtration happens in the HEPA filter. This filter traps 99.97% of air pollutants such as allergens, fine dust, microbes and tiny microns. With a lifespan of 12 months, the True HEPA filter needs replacement whenever the indicator tells you. Your air purifier indicates you for two resets, one for odor filter and the other for HEPA filter. This filter is not washable.
The final stage of air filtering in this purifier is optional. This filtration process releases negative ions into your room, enabling light dust particles to fall easily. It helps the purifier trap those light particles or make it easy for you to vacuum dust. You can either switch on or off to use the ionizer. The ionizer produces some amount of ozone which may irritate asthma and other respiratory systems. In such a case, you can turn off the ionizer.
Room coverage
If you're looking to buy a purifier checking its room coverage and CADR is one of the prime features you should check first. The Coway Mighty Air Purifier is designed to clean rooms up to 361 sq. ft. and it has an impressive CADR as well. With 240 Pollen, 246 dust and 233 smoke cfm, this purifier does a pretty good job for the area it promises to cover.
Noise
Many online reviews have claimed this purifier to be a sound-proof device. However, my experience tells a different story. When the purifier is at the lowest speed, it almost feels as if it's quiet. At the second speed, it produces a slight bit of sound. When you turn it to the highest speed, the purifier makes a loud sound. If I try to put this in numbers, it would somewhat be like lowest speed – 41.4 dBA, medium speed – 44.6 dBA and highest speed – 63.5 dBA. I would advise not using the purifier at high speed if you keep it in the bedroom. The sound may disturb your sleep. You can either keep it at low speed or on eco mode.
Noise example:
Price
I have been waiting to buy an air purifier for the longest time. But the cost of most purifiers was too much to spend on, especially on products I've never had experience buying. Therefore, after much research and due diligence, I settled for the Coway Mighty Air Purifier. As a smart air purifier with splendid functionality, Coway offers a relatively affordable price for its Mighty Air Purifier AP-1512HH. The Korean brand has put its purifiers for sale, targeting medium-range and premium range buyers.
With many competitors in the market who have come up with low-range air purifiers, Coway had to do something unique. Therefore, it introduced the Coway Mighty Air Purifier with premium class features at an affordable price. As mentioned on its official website, Coway retails the Mighty Air Purifier AP-1512HH for $250. It can get as low as $170 – $229 on e-commerce websites using promo codes and coupon discounts. The replacement filters come at a very minimal price, so there's not too much operating cost involved. I bought its carbon filter on Amazon for $27 when I needed the first replacement. You may find budget air purifiers at $100, but they may not offer the breadth of coverage that the Coway's air purifier offers.
All major features of this purifier make it one of the finest air purifiers in the market. The best part of this purifier id that, the British Allergy Foundation approves it, so there's no doubt of its quality and efficiency. What's better is that, as a consumer, I have full confidence in recommending it.
Suitable Room Size for Coway AP-1512HH
Coway AP-1512HH is advertised for rooms 326 square feet in size, but in reality it works for larger spaces. Here is a table for different room sizes and how long it takes for Coway AP-1512HH to clean air:
| | | |
| --- | --- | --- |
| Room size | How long it takes to clean room | ACH |
| 326 sq. ft. | 6 minutes | 6.2 |
| 502 sq. ft. | 15 minutes | 4 |
| 700 sq. ft. | 21 minutes | 2.9 |
| 1000 sq. ft. | 30 minutes | 2 |
| 1440 sq. ft. | 43 minutes | 1.4 |
If you have allergies and/or asthma, you should look for air purifiers with 4 ACH or higher. If you don't have any of the conditions, 3 air changes per hour is enough for living rooms and as low as 2 is enough for bedrooms. 8 ACH as a rule of thumb is recommended in a heavily smoked room.
If you want to calculate air changes per hour for your room and get a closer look what are the general recommendations, go to the ACH calculator & recommendations page on our website.
Maintenance Costs
Replacement Filters: $55 for replacement filters set consisting of 2 carbon filters and 1 True HEPA filter. Check price & availability / Amazon
Electricity Costs: ~$4 per month running 12 hours per day on Maximum speed. Use our Energy Consumption Calculator to estimate electricity usage and costs of the Coway mighty air purifier based on your local electricity rates.
Coway AP-1512HH Total Yearly Operating Costs (Replacement Filters + Electricity): ~$100.
Check Coway Airmega AP-1512HH Mighty Air Purifier price at a discount
Maintenance Helper
The purifier's carbon filter needs your attention for replacement every six months.
On the other hand, the True HEPA filter needs replacement after every 12 months.
You can wash the pre-filter once in two or three weeks.
You can also clean the air inlet and outlet vents with a soft brush every two months.
Clean the air quality sensor with a wet cotton swab. Wipe the lens, dust outlet and inlet with the swab. Wipe off the moisture with a dry cotton swab.
You can also clean the front cover and device body using a soft cloth or brush. Remove the front cover from the body and clean the surface carefully. Do the same for the product body. If you are cleaning the body and its front cover once in every 2-4 weeks, it is enough.
Pros & Cons
The Good
Very powerful
High airflow
Filtration in 4 stages
Washable Pre-filter
Low noise
Auto mode
The Bad
Emits small amount of ozone
The top light cannot be turned off
Coway Airmega AP-1512HH vs Coway Airmega AP-1512HHS
| | | |
| --- | --- | --- |
| Model | AP-1512HH, AP-1512HH(W) | AP-1512HHS |
| Image | | |
| Color | Black, White | Black/Brown |
| Main reason to buy | Lower Price | Better Filter, WiFi |
| Carbon Filter Type | Impregnated | Honeycomb |
| Filter Life (HEPA/Carbon) | 12/6 months | 12/6 months |
| Replacement Filters | Check Price | Check Price |
| Ionizer | | |
| Noise Level | 24 – 53 dB | 24.4 – 53.8 dB |
| WiFi | | |
| App Support | | |
| Power Consumption | 77W | 80W |
| Size (L x W x H) | 16.8″ x 9.6″ x 18″ | 16.8 x 9.6 x 18.3 |
| Weight | 12.3 pounds | 12.34 pounds |
| Check Discount | Discount | – |
| Amazon | | |
In 2020 Coway has released an upgraded version of their Mighty air purifier under model name of AP-1512HHS where "S" stands for smart. Here's a quick overview of what has been changed compared with the original AP-1512HH.
The Coway AP-1512HHS smart air purifier is only available in black color with brown circle. The original models are available in black (AP-1512HH) and white AP-1512HH(W).
The AP-1512HHS has received a better, thicker and larger honeycomb carbon filter. Needless to say, this greatly improved the air purifier ability to remove kitchen odors, pet smells, VOCs and fumes. Now it stands on par with Winix 5500-2 in this regard.
Another major difference to the original is WiFi connectivity and app support. The AP-1512HH is their best seller and it was a matter of time when it's going to get app support via WiFi. The app functions are standard (the same app is used in other Coway air purifiers, like 300S or 400S): air quality reporting, full control over speed, timer, modes, light and the ability to set up a schedule for the air purifier to follow.
The AP-1512HHS is slightly noisier, heavier and taller, plus consumes 3 more Watts of power at the maximum speed, but these differences are negligible and do not matter at all.
The last thing that was changed is the ionizer. Or better to say, it was completely removed from the air purifier's body. The reason for this is unknown. I guess it either was unpopular in the first place anyway (in the last years people are moving from ionizers as they release ozone in the air which could be harmful for health) or Coway needed additional place inside the unit to put more electronics or both.
To sum it up, the AP-1512HHS got some improvements over the original and received, unsurprisingly, higher price tag. I'd say it is reasonable, but you should take into account 2 things as well: the app requires access to contact list and photo (Coway, why?) and genuine filters are not always available, so there is a chance you'd be forced to buy 3rd party replacements.
Frequently Asked Questions
Here are some Frequently Asked Questions (FAQs) on Coway Mighty Air Purifier AP-1512HH:
How much voltage or power does the Coway Airmega AP-1512HH air purifier use?
Answer: This purifier consumes a maximum of 77 Watts when you use it at the top speed. If you use the purifier for 12 hours a day, your electricity charges may add an extra $4 to your total bill every month.
Are the filters washable?
Answer: Out of four filters in this purifier, only one filter is washable, which is the pre-filter. You can wash it once every two or three weeks, depending on the usage frequency of your purifier.
Can we leave the air purifier overnight?
Answer: Yes, you can leave this air purifier overnight. But that simply means unnecessary use of electricity. Therefore, I would suggest using the purifier in eco mode or the timer. These will switch off the purifier once the job is done.
How many filters do I need to replace?
Answer: This particular purifier from Coway comes with four filters, out of which two can be replaced. One is the carbon/odor filter, which should be replaced every six months of usage. The other is the True HEPA Filter which needs replacement after 12 months of usage.
USER REVIEWS 
Before purchasing any product, especially if it's an electronic gadget, you must read customer reports. Here are some reviews by customers who purchased the Coway Mighty Air Purifier AP-1512HH on Amazon:
"I am extremely satisfied with the product. The only thing you need to be warned about is that, the pre-installed filters come packaged. You need to remove the plastics and re-install it back to the purifier before switching it on for use."
"I have used this purifier for more than 2 years now and I absolutely love it. The best thing about it is that the filters aren't expensive nor do they require frequent replacement. Although I have placed it in another room, the purifier can sense what I am cooking in my kitchen and automatically switches on to do its job."
"This purifier has been our savior during the BC fires in Vancouver. My respiratory issues seemed to improve right away since I bought it. The product is not heavy nor produces too much noise even on its highest speed setting. The best thing about it is that it clears out the smell of food quickly."
"I purchased 3 of these purifiers and they worked pretty fine until one day when one of them started making some weird noise. The indicator has been showing red light since then. It was probably a defective piece they sent me. I tired reaching out to the manufacturer but their response wasn't effective. They asked me to run some tests and said I could only return it for some more lab tests. They said they cannot accept it if I can't return with the original box".
Manual
The manufacturer provides a detailed manual of the Coway Mighty Air Purifier. It didn't take much effort for me to set up the device and have it running. The front board of the device opens up to reveal the purifier's pre-installed filters. You can easily re-insert these filters back to the unit after removing the plastic from each filter. The instructions on the user manual are super easy to catch up and follow. These instructions tell you how to use the device and operate it. The only thing that lacks is information on what function does each feature performs.
How to Use
Once you bring home your brand new Coway purifier, don't plug it into the electric socket and start operating right away. First snap open the front side of the purifier and check the filters which usually come packaged. Once you remove the packaging and reinsert the filters, you can now start using the purifier. When you turn on the switch, the purifier will automatically start its operation on auto mode. The auto mode makes the purifier change the fan speed according to the indoor air quality.
If you want to change your speed from auto mode to your preferred mode, press the power button and then the speed button. Change from auto mode to 1 to 2 to 3 or Eco Mode. It's simple as that!
Alternatives
If you're not fully satisfied with the features of the Mighty Air Purifier, you can check out some of its alternatives in the market. Here are some of them:
Nuwave Oxypure Air Purifier
The Nuwave OxyPure Air Purifier is a smart air purifier that comes at a much higher price than the Coway Purifier. At the same time it's designed for large comes and comes with an advanced 5-stage air filtration technology. And 4 free filters are included!
Honeywell HPA300 Air Purifier
The Honeywell HPA300 air purifier known best for its price/quality value. With its compelling performance, the Honeywell HPA300 Air Purifier can cover a room of 465 square feet. It actively removes dust, pollen and smoke from the room with its two-stage filtration system.
Winix 5500-2 Air Purifier
Winix 5500-2 is quite similar to Coway in terms of CADR, features, room coverage and general performance. It also has in-built Sleep mode which can turn on automatically. Check our review by clicking the button down below to know more about this capable air cleaner.
Conclusion
As a brand that's won many awards for some of the best air purifiers in the market, Coway is a trustable company to get your first air purifier from. The Coway Mighty Air Purifier AP-1512HH leaves no stone unturned to impress its users with its unique design, air cleaning capabilities and features. Not only that, but it has also raised the bar for most products in the low-price category with its robust performance.
There's only one thing left to say now: if you've been looking for an affordable air purifier with ionizer, put the Coway Airmega AP-1512HH on your shopping cart right now!
Check Coway Airmega AP-1512HH Mighty Air Purifier price at a discount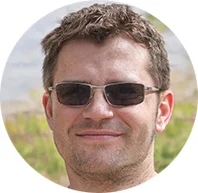 My name is Alex Evans and I own this website. I have been in air purifier industry for several years now and nowadays I write about air purifiers, their features, benefits and downsides. Cheers!