Last updated on June 22nd, 2022
The main difference between Nuwave Oxypure air purifier and Dyson air purifiers is that latter has a humidifier and a fan built-in. The big pros of the Nuwave OxyPure is their 3 additional filters that come at no additional cost!
Dyson is also a big name when it comes to air cleaners. In this article I will compare Nuwave Oxypure air purifier vs Dyson air purifiers (all of them). I will look at what are the good sides of each product, what are their negative sides and which one would be better for your needs!
Nuwave Oxypure Pros

Dyson Air Purifiers Pros

Easy in use
3 Additional Filters
6 fan speeds
5 year limited warranty
Eliminates smoke, dust and pollen

Easy in use
Wide model range
Unique design
Voice control
High-rated purifiers
If you don't see the whole table, scroll it horizontally
Image

Air Purifier

Review & Price

Nuwave OxyPure


Excellent choice for large rooms
High CADR ratings for pollen, dust and smoke
3 free HEPA/Carbon-activated filters
6 fan speeds
5-year warranty





Shop at Official Website





Dyson Pure Cool Link Air Purifier & Fan TP02


Intuitive use
WiFi/Remote control
Quiet
Dyson Pure Cool Purifying Fan DP04


One of the highest-rated purifier
Air quality reporting
Works with Alexa
Good for spaces up to 500sq ft.
Improved HEPA filter
Auto Mode
Dyson Pure Cool TP01


10 air speed settings & automatic shut-off
Air purifier&Fan
Good for large rooms
Auto Mode enabled
Dyson Pure Hot & Cool Air Purifier & Fan HP04


Air Purifier + Fan + Heater
Good for large spaces
Works with Alexa
Improved HEPA filter
Auto Mode
Dyson Pure Hot & Cool Air Purifier HP01


Air Purifier + Fan + Heater
Good for large rooms
10 air speed settings

Check the discount




Dyson Pure Cool Me Personal Purifying Fan BP01


Excellent for small rooms
Focused air purification
Precise airflow
One year lasting filters (if used 12 hours per day)

One of the good sides is that both Nuwave and Dyson air purifiers remove allergens, bacteria and are certified by AHAM. It is Association of Home Appliance for products that are sold in the United States.
Design
In terms of design, we would say that Nuwave's design is much more simpler than Dyson's. The last one features a modern, sleek and elegant design. The first one looks more like an old school purifier which is not necessarily a bad thing but it does not look as impressive as the other model.
Nuwave OxyPure purifier is a few inches shorter than Dyson air purifiers which can be an issue for those with limited space in their apartment or house, but the difference isn't too substantial and not enough to make Dyson's purifiers unappealing.
Power, Noise and Ozone Generation
The power of both are pretty similar in terms of efficiency so this is not much to consider when making your decision. The noise levels varies depending on model.
Dyson is known for their quiet motors while Nuwave Oxypure air purifiers emit only 30 decibels in their highest setting which means that they would work well for someone who needs them at night or if there are family members with sleeping problems around.
Dyson air purifiers has intelligent sensors which adjust fan speed according to need so you'll never have too much or too little airflow in your room. With Nuwave OxyPure there is a way to control fan speed with 6 levels. Auto mode is perfect for just about any room size.
The Nuwave Oxypure air purifier does not emit ozone. The Dyson Air Purifiers do emit a small amount of ozone, but is minuscule compared to the typical outdoor levels found in most homes and offices.
The LED panel display screen on the newer models shows how your air quality levels are going for the day.
Filters
When it comes to filters, both have the 360 degree air filtration but Nuwave OxyPure air purifier come with pre-filters that help you prolong life of your filter.
One more good thing about Dyson is that their filters are washable and can be used for up to 18 months before a replacement is needed. Nuwave Oxypure's filter has to be replaced every 12-18 months.
Dyson is made with a HEPA filter which removes 99% of allergens in your home and it can be used as an air purifier or heater! On the other hand, Nuwave Oxypure provide 3 additional filters so wont need to purchase filters separately for them.
Nuwave Oxypure Pre-Filter is made of stainless steel that can last 20 years. Dyson is quieter, has airflow control settings, can be turned off manually but uses plastic materials.
Price Difference
The prices differ as well for these air purifiers. Nuwave Oxypure costs $599.00 while Dyson's range from $400 -$700 depending on the model.
Nuwave OxyPure air purifier are a bit cheaper than the priciest Dyson air cleaner but the downside is that Nuwave doesn't have a large selection of models to choose from as opposed to Dyson's array of different types with prices varying accordingly.
Additionally, Nuwave often provides customers with coupon codes and discounts on Amazon or their official website.
Other Information
With Dyson you can get only but 2 year warranty. At the same time Nuwave Oxypure offers five years limited warranty through their site. The latter option is preferable in any case.
Dyson has more fans on social media than Nuwave, which could be due to advertising or other factors we may not know about! This isn't much of an indicator considering how often this changes between brands though.
Dyson has been around since 1991 while NuWave was founded in 1993! This could explain why they have less models overall although the difference isn't that big.
Conclusions
Both brands have their own pros and cons which makes it difficult to say one is better than the other as they can both work well depending on your needs or preferences, but we do recommend considering how often you'll use it before purchasing either of them.
Both Nuwave Oxypure and Dyson air purifiers can stop working after a while if they are not properly maintained.
The Dyson does come with more energy efficient technology than that of the Nuwave which means it lasts longer without using much electricity, but both products are equally effective at reducing allergens and other particles found in your household air quality such as smoke, dust or pollen.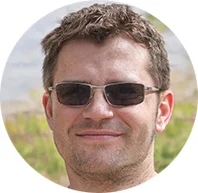 My name is Alex Evans and I own this website. I have been in air purifier industry for several years now and nowadays I write about air purifiers, their features, benefits and downsides. Cheers!