Last updated on October 23rd, 2022
In this article I will compare two of the top brands, Nuwave OxyPure Smart air purifier vs Blueair air purifiers, and show you what they have to offer for the price.
Nuwave Oxypure Pros

Blueair Air Purifiers Pros

Additional Long-lasting Filters
Exceptionally good for large rooms
5 year limited warranty
Easy in use
Eliminates all kinds of odor
Both Nuwave Oxypure and Blueair air purifiers have their pros and cons when it comes to comparing them head to head so let's do it!
If you don't see the whole table, scroll it horizontally
Image

Air Purifier

Review & Price

Nuwave OxyPure

Excellent choice for large spaces
High CADR ratings for smoke, dust, pollen
3 additional HEPA/Carbon-activated filters
5-year warranty
6 fan speeds





Shop at Official Website





Blueair Blue Pure 121

Efficient in eliminating smoke
Good for large rooms
5-year warranty
3 fan speeds

Check the discount




Blueair Blue Pure 211+

Excellent price/quality ratio
Efficiently cleans air in spaces up to 540 ft²
Quiet
Low energy consumption

Check the discount




Blueair Blue Pure 311 Auto

Excellent for medium rooms
Eliminates smoke
5-year warranty
Effective Auto-feature
Blueair Blue Pure 411

Quiet
Cheap
Works for small rooms up to 161 ft²
Quiet

Check the discount



Blueair Blue Pure 411 Auto

One of the highest-rated air purifier
Good for small spaces up to 190 ft²
Price
Smallest size ever!
Blueair Blue Pure 411+

Good for small rooms up to 185 ft²
Price
Several colors available

Check the discount



Nuwave Oxypure Air Purifier Review
Nuwave Oxypure has a very sleek design. It is small and compact, so it doesn't take up much space in your home. The filters are also high quality- they can last up to 5 years! 3 additional HEPA filters are included as well.
Nuwave Oxypure is an excellent choice for those with allergies. It can remove up to 99% of allergens from the air, including pollen and pet dander.
Nuwave has 6 speeds for you to adjust the fan speed on the device, depending on what level of purification you need at that moment. You don't want an air purifier that's too loud because this will make sleeping difficult or impossible if someone else is keeping noise levels low in your house, but with these settings there won't be any worries about sound pollution.
The UV-C light kills germs in your home as well! The air purifier has been proven effective against asthma triggers like pollen, dust mites, mold spores and more.
There are different color options available as well, which makes Nuwave Oxypure purifiers look more aesthetically.
Blueair Air Purifiers Review
Blueair offers many models options so you are able to find one that will work best for you. It is also a much more affordable option for most people. Blueair has filters that can be washed, which saves you money over time as well.
The Blueair Blue air purifiers is a great option as well! One of the reasons why this air purifier is so popular, in particular, is because it's extremely easy to use. There are only one on the device that you need to be familiar with in order for it to work properly; these include power and speed settings, an alert button (for when your filter needs changing), and an auto setting.
This has been called one of the best air purifiers out there by many reviews – not just ours! Despite being designed for office spaces such as cubicles or workshops, they also have home models available if you want something more suitable for at-home usage. The filters can last up to three years before needing replacement, although average lifespan is one year.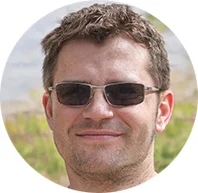 My name is Alex Evans and I own this website. I have been in air purifier industry for several years now and nowadays I write about air purifiers, their features, benefits and downsides. Cheers!