Last updated on May 29th, 2022
The NuWave Oxypure is the newest air purifier on the market and how it compares to the Honeywell air purifiers I discuss in this  Nuwave Oxypure vs Honeywell comparison article.
Let's take a look at the general pros and cons in this Nuwave Oxypure vs Honeywell Air Purifiers comparison:
Nuwave Oxypure Pros

Honeywell Pros

Covers large spaces
Latest technologies of air cleaning
Easy in use
Quick removal of dust, smoke and pollen odors
Free additional filters

Wide selection of purifiers
From cheap to advanced models
Easy in use
Different designs
Options for small and medium rooms
If you don't see the whole table, scroll it horizontally
Image

Air Purifier

Review & Price

Nuwave OxyPure

Effective for use in large rooms & offices
CADR ratings for dust, smoke and pollen
5-year limited warranty
3 additional HEPA/Carbon-activated filters
Settings to control air quality





Shop at Official Website





Honeywell HPA300

Effective air cleaning in spaces up to 465 square feet
Easy in use
Highest-rated by customers





Honeywell HPA300 Discount




Honeywell HPA200

Effective for medium-sized rooms
Bundles available
Very high rating
Filters availability

Honeywell HPA200 Discount




Honeywell HPA100
Price
Recommended for small rooms
Available official bundles with filters

Honeywell HFD320 AirGenius 5


Tower air purifier
3-filter system
5-year warranty
Honeywell HFD-120-Q

Works only in small rooms (bathrooms, toilets, utility rooms)
3 cleaning levels
AHAM certified
Washable filters
Honeywell HPA8350

Supports Bluetooth technology
Covers 465 Square Feet
Honeywell 50250-S

Perfect for small rooms
Easy in use

NuWave's newest release, the Oxypure air purifier is a top performing air cleaner. It has plenty of unique features that make it one of the best options on the market today. The product even offers quite a few great benefits for those who suffer from allergies and asthma.
One benefit to choosing Honeywell products is their advanced technology. They are constantly innovating new ways to improve your indoor environment by reducing allergens and other harmful substances in your home's atmosphere. This company also provides filters which have been proven time and again as some of the most effective available and one of the cheapest. Thousands of positive customer reviews on Amazon on other webites don't lie.
Nuwave Oxypure vs Honeywell purifiers: Main Differences
Nuwave Oxypure is an air purifier that takes out smoke, dusts and mold. It can make you breath fresh and clear air in your apartments. Setting up the Nuwave Oxypure air purifier is simple as ever.
Honeywell performs well in this regard as well. They both do offer easy installation and running so you won't need any 3rd-part company to pay to install any of these machines.
Nuwave has 3 long-lasting filter replacements needed so once you buy one, you are good for years. Unlike Honeywell purifiers which needs their filters replacing every six months on average (sometimes 3, all comes down to how often you use it).
The filters are washable which is good so you don't have to buy new ones every time they get dirty.
The best part about Honeywell air purifiers is that they have good price and wide selection of products. You can pick the cheapest Honeywelll HPA100 for smaller room and just replace filter every three to six month – great save for people, who don't want to spend a lot of money. Or you get HPA300 which has additional features and works better in larger rooms.
Nuwave Oxypure also an easy on/off button, which makes turning your unit off and back on super simple. The light can be turned to show you how much time the machine has been running for.
One of the main benefits of Nuwave Oxypure is that it comes with 6 fan speeds: you don't have to worry if one speed will do all types of air filtering like other brands.
In this regard, Honeywell Air purifiers are a bit lacking in the variety.
Nuwave Oxypure air purifiers are also very quiet, you can barely hear them on the lowest setting. The highest speed is terrific for getting odors and allergens out of your house quickly!
Honeywell's main advantage over Nuwave Oxypure Air Purifier is that it has an auto-timer to automatically turn off after set hours or days. If you want to run your Honeywell indefinitely without having to think about when it will stop working, this feature may be worth considering.
The filter within the machine needs replacing every year which might not sound like a big deal but it means more money spent so even though its cheap.
Conclusions
Negative points to the Honeywell Air Purifiers are that they may stop working after some time and their filters need replacing every six months. The price for replacement filters will vary depending on model and discount coupons but usually starts at $20 per filter. Although sometimes you can get Honeywell Air Purifier bundle with additional filters to save up some cash.
Nuwave's great advantage over Honeywell is their additional filters and build quality, large space coverage (up to 1200 sq. ft) as well as more air cleaning settings for those who like to have more control over air in their rooms or offices.
Honeywell's air purifiers are cheaper, simpler to run and are great option for small to medium rooms.
In short, both brands are great options but if you're looking for a more budget-friendly model then I would recommend choosing Honeywell over Nuwave Oxypure air purifiers any day!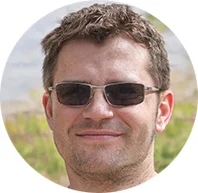 My name is Alex Evans and I own this website. I have been in air purifier industry for several years now and nowadays I write about air purifiers, their features, benefits and downsides. Cheers!