Last updated on October 8th, 2022
Cats are notoriously sensitive creatures, with a lot of allergies. If you have noticed your cat has started sneezing or breathing heavily from time to time, it may be due to allergens in the air.
Air purifiers can help reduce these allergens and make your home cleaner for both you and them! Read on below for more information about air purifiers and cats.
Would an air purifier help my that has asthma? Air purifiers are designed to clean the air inside your house from pollutants like pollen, smoke and others. They will also take care of indoor pollutants such as pet dander, dust mites, mold spores, bacteria, viruses and more. This means they would definitely benefit a cat suffering from asthma.
As an added bonus, air purifiers can help you and your family breathe easier too!
What Air Purifier Can Help My Cat's Asthma?
If you think an air purifier will help your cat with asthma, you aren't far away from the truth! It all depends on the severity and type of allergy they have. If there are a lot of allergens in the air that could make them sneeze or irritate their lungs, then yes, this might be a good idea for both you and them.
The Coway Airmega 200M is pretty decent air purifier when it comes to dealing with allergies triggered by pollen. Other Coway air purifiers also can help with cat's allergies.
Other worth mentioning are Winix air purifiers and IQAir, although the latter is more expensive. But it does feature powerful True HEPA H13 filter to help with asthma.
If you want to have a hospital-like air in your house without any pollutants at all, you definitely should consider Tracs air purifiers. They offer portable versions and ceiling mounted air purifiers alike.
Obviously, it's also better to get some advice from a pet doctor to figure out what exactly triggers your cat's allergy.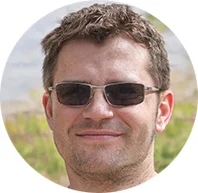 My name is Alex Evans and I own this website. I have been in air purifier industry for several years now and nowadays I write about air purifiers, their features, benefits and downsides. Cheers!