Last updated on June 3rd, 2022
If you woke up due to smoke alarm set off by an air purifier, follow these tips to ensure this won't happen in the future:
Place your air purifier as far as possible from the smoke detector.
If you are using aerosol, make a pause and see whether it helped with triggering the detector.
Ionizers or air purifiers with a built-in ionizer might trigger smoke detectors too. In the second case you can turn off the ionizer. If ionizing is your only option to clean the air, place it as far away as you could.
Air purifiers without ionizers do not trigger false smoke alarm. However, if there is too much particles of fine dust that aren't captured by the air filter, then this dust is also known to have caused smoke alarm.
These easy tips make sure you won't ever have to experience false smoke alarms!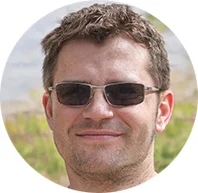 My name is Alex Evans and I own this website. I have been in air purifier industry for several years now and nowadays I write about air purifiers, their features, benefits and downsides. Cheers!