Last updated on December 1st, 2022
Red Light on Blueair air purifiers could mean two different things. I explain them down below.
Bad Air Quality
Blueair air purifiers of Classic series 280i, 480i, 605 and 680i are equipped with the Air Quality Indicator. It shining Red when the unit's sensor detects many airborne particulates (dust, odor, pollen, bacteria, etc.). You either have to put the air purifier in Auto or select the maximum speed to clean the air as fast as possible. When the air is clean, Air Quality Indicator will switch its color to Blue.
Some Blueair air purifiers of Blue series like Blue Pure 411 Auto and 311 Auto have Air Quality Indicator. As with the Classic air cleaners, Red color mean bad air quality.
Note, that not all Classic air purifiers have it too. Model 205 doesn't have it.
Blueair DustMagnet models 5210i, 5240i, 5410i and 5440i also have such indicator.
Reset the Filter
The other case of the shining red light on a Blueair air purifier is an expired air filter. Blueair Blue Pure 411, 311, 211 and 121 doesn't have any Air Quality Indicator, so when you see a red light coming from one of such units, you should get yourself a replacement HEPA filter (check prices), put in in place and reset the filter light. I go into details on How To Reset Blueair Blue Pure Air Purifier page.
All other Blueair air purifiers are also equipped with a filter reset indicator. When it turns red you have to replace the air filter, so your Blueair air cleaner can continue its job or providing you with the clean and fresh air.
Hopefully this quick guides has helped you to fix red light on your Blueair air purifier!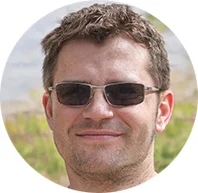 My name is Alex Evans and I own this website. I have been in air purifier industry for several years now and nowadays I write about air purifiers, their features, benefits and downsides. Cheers!