Last updated on June 2nd, 2022
HEPA air filter on hOmeLabs 4-in-1 compact air purifier (model number HME020020N) lifespan is quite short, approximately 3-4 months at best. You need to change the filter regularly to keep the air cleaner in a good shape. I recommend using only the genuine hOmeLabs HEPA filter (check price), as it's not only cheaper but also fits the unit and you won't have trouble placing it in.
So, how to reset the filter on the hOmeLabs air purifier? It's very easy.
Turn off the air purifier.
Unplug it from a power source.
Rotate the bottom cap to open.
Remove old HEPA filter and replace it with a new one.
Place the cap back and twist until you hear it click in place.
Using a thin object press and hold the reset button (it's placed right above the power button) for 3 seconds.
Boom! The filter is now reset and you can plug-in and power up the hOmeLabs air purifier to do its job!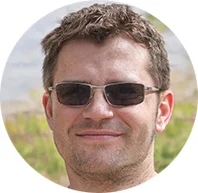 My name is Alex Evans and I own this website. I have been in air purifier industry for several years now and nowadays I write about air purifiers, their features, benefits and downsides. Cheers!