Last updated on May 29th, 2022
Air filters on Blueair Blue Pure air purifiers are made to last for 5-6 month maximum. After their lifespan expires, they need to be replaced with a new air filter. Here are links to the genuine replacement filters:
After you have a replacement filter, replace the old with a new one. NOTE: Before replacing the filter turn off the unit and disconnect it from a power source!
After you have successfully installed the new air filter, follow these steps:
Turn on the air purifier.
Filter indicator will shine red. It's ok!
To reset the Blueair Blue Pure air purifier 411, 211, 311, 121, etc. press and hold the main (in some cases "filter") button for 10 seconds.
After the light goes off you can continue using your Blueair air cleaner.
Note again: it's not always the filter – see Red Light on Blueair air purifiers to understand what red color could mean.
Hopefully, this guide on resetting the filter light was helpful for you. If you have any questions, I will gladly answer them in the comments section.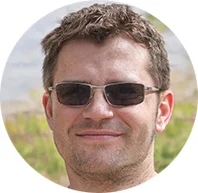 My name is Alex Evans and I own this website. I have been in air purifier industry for several years now and nowadays I write about air purifiers, their features, benefits and downsides. Cheers!