Last updated on July 12th, 2022
Both Blueair an Dyson are popular air purifiers with their own pros and cons. I have compiled the table down below so that you can easily compare the best air purifiers from each company:
If you don't see the whole table, scroll it horizontally
Model

Blueair Blue Pure
211+ Auto

Blueair Blue Pure
411 Auto

Blueair
Classic 605

Blueair
Pro L

Dyson
Pure Hot+Cool HP04

Dyson
Pure Cool TP04

Image

Price

Under $350

Under $150

Under $850

Under $1000

Under $800

Under $600

Best For

Large Room

Small Room

Large Room

Large Room

Large Room

Large Room

CADR

347 - 380 CFM

123 CFM

500 - 640 CFM

450 - 600 CFM

80 CFM

90 CFM

Filter Life

6 months

6 months

6 months

6 months

12 months

12 months

Filter Replacement

~$70

~$22

~$90

~$70

~$60

~60$

Auto Mode

WiFi

Ionizer

Noise Levels

23 - 56 dB

18 - 48 dB

33 - 62 dB

32 - 55 dB

62 dB

64 dB

Power

4 - 38 Watts

2 - 10 Watts

15 - 100 Watts

22 - 170 Watts

40 Watts

40 Watts
Key Takeaways from the Comparison
For a small room, the Blueair Blue Pure 211+ is a no-brainer. It cleans the air from large and small particles, and also catches odors. One of the best air purifiers for any room smaller than 200 square feet.
The Blueair Blue Pure Auto 211+ is the best when it comes to the price / performance ration. It easily catches allergens and odors in 500 sq. ft. areas, providing the necessary relief for you or your family members. Great for wildfires too.
The Blueair Classic 605 is an old, but really great air cleaner for large rooms and spaces. It comes with a built-in ionizer for improved particle filtration and the whole unit can be controlled via the app (Android/iOS) or voice (Alexa/Google Home).
Another air purifier designed for large rooms is called Blueair Pro L. It has one of the highest AHAM-verified CADR ratings, and its main goal is to keep the air free from allergens, dust or smoke of any kind. It uses 2 HEPA filters that remove particles as small as 0.3 micron at 99.97% efficiency.
The Dyson Pure Hot+Cool HP04 features WiFi and built-in heater to keep you warm at cold days. It doesn't uses HEPA filtration, however it's still quite good at removing airborne irritants. It's also cheaper compared to the top-notch Pro L.
On the other hand, the Dyson Pure Cool TP04 comes with the in-built cooler, which generates airflow of 800 CFM. In hot summer days it will not just keep the room or office suitable for living or working respectively, but will also remove various smells from cooking food, bathroom, outdoor pollution, and so on.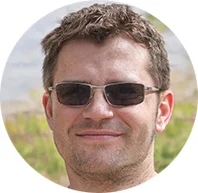 My name is Alex Evans and I own this website. I have been in air purifier industry for several years now and nowadays I write about air purifiers, their features, benefits and downsides. Cheers!