Last updated on December 1st, 2022
Buying a cheap fan and to make it blow the air through an air filter makes sense if you want to save up money on getting an air purifier, doesn't it? Or does it?
Air Purifier vs Box Fan With Filter: What's the Difference?
The major reason why this idea is bad is very simple: to clean the air in a proper way, an air filter (it's usually a HEPA filter) must be sealed tightly in a box. Air purifiers that fail to seal their filters are bombarded with negative reviews and rightfully so. If an air cleaner fails to secure sealing, then it's practically useless as air will pass through the open air unfiltered.
Obviously, a DIY box with a filter will fail 99% of the time, as you will fail on securing sealing and pressure capability to move air in and out. So you basically will spent your time for nothing.
In addition, most air purifiers come with an Activated Carbon filter and pre-filter that offer additional filtration for particulate matter, including odors and hair. To make such 3-in-1 filtration system at home would be wonders for majority of people.
If you have succeeded in making DIY air purifier using box fan and an air filter, hit me up in the comment section. Would be interesting to know how you managed to assemble a working air purifier at home, suing box fan and a filter.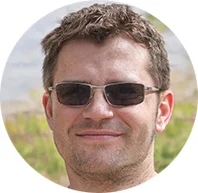 My name is Alex Evans and I own this website. I have been in air purifier industry for several years now and nowadays I write about air purifiers, their features, benefits and downsides. Cheers!