Last updated on December 7th, 2022
Shark have already released two air purifiers named Shark 4 and Shark 6 which I already reviewed. This time the company has decided to put on the US market their third model that is completely different from its predecessors in terms of design.
But how it cleans the air? Is it good at cleaning the 500 sq. ft. area? In this review you find answers to these and other questions.
Specifications
| | |
| --- | --- |
| Space Coverage | square feet (calculate ACH for your room) |
| Particles Removal | 99.98% at 0.1 micron |
| Filtration Technology | 3-stage air filtration technology |
| Filter Life | 6 – 12 months |
| CADR Ratings | 67 CFM |
| Speed Settings | 4 |
| Auto Mode | |
| Sensors | |
| Noise Level | 48 dB |
| Power | 24 Watt (How much Electricity will it use?) |
| Weight | 5.85 pounds |
| Dimensions (L x W x H) | 8.66″ x 8.66″ x 14.56″ |
| Warranty | 2 years on unit |
My Shark HP102 Air Purifier Review
What's in the Box
Shark HP102 air purifiers

Nanoseal HEPA filter
Remote control
User Manual
Review
If you read my review about previously released Shark air purifiers then you understand why I'm a bit skeptical about this one. However, let's first explore what functions does the new Shark have.
The air purifiers comes with a remote, but doesn't have WiFi connectivity. Not a big deal, since many WiFi air cleaners have huge problems connecting to WiFi and thus many functions are off the table as manufacturers like to remove physical buttons from their units to reduce costs.
When it comes to the Shark HP102, there are plenty of buttons. Here's top control panel for you:

On/Off button.
Select the fan speed. 4 speeds available: low, medium, high and maximum.
Pressing the button will select the Auto mode. In this mode the speed will be adjusted automatically by the unit, based on the number of particles currently present in the air.
Air Quality button: by pressing it the display (see below) will show various air quality data.
Full brightness/Partially dim or fully dim display.
Timer. Available range 1 – 12 hours.
Filter life button. By pressing it shows how the filter life in %.
Child lock. Allows for locking the display, press for two seconds to do it.
Now let's take a look at what data Shark will display for you:
A lot of things! Starting from the remaining filter life to remaining cleaning time in minutes. In in addition, you can see the number of PM1, PM2.5 and PM10 inhalable particles in the air.
PM1 stands for ultra-fine particles less than 1 micron (µ). The particles include atmospheric dust, bacteria, viruses, asbestos, fumes, oil and tobacco smoke, sub-pollen, pet dander.
PM2.5 stands for fine particles less than 2.5 micron, like cooking smoke, auto emissions, pet dander, some types of dust, pollen, mold spores and bacteria.
PM10 stands for particles 10 micron in size and smaller . These also include larger pollen particles, settling dust, mold, coal dust and some others.
In addition, the indicator of Eco mode will let you know if the unit switched to it. In this mode the Shark uses the lowest speed available, saving up electricity and extending the filter's life. The mode turns on automatically after the air purifiers haven't find any pollution in the air for 10 minutes.
So the functions are cool, right? But what about the actual cleaning options?
The Shark HP102 comes with 2 available filters: one is usual HEPA for $59 and the other one is HEPA plus microban. The latter includes a special layer that prevents  growth of bacteria inside the filter. Both are claimed to clean the air from particles down to 0.1 – 0.2 micron. Which is basically, almost all airborne particles you can find indoor.
Both filters look like this:
Compared to the pricier Shark models I reviewed before, this one has a thin layer of pre-filter and it's relatively big, taking the whole space inside the unit.
Now there is a different problem: there are no filters available for the Shark HE102. I have checked both Amazon and the official site; the latter says they were sold out. If that situation will continue, then this air purifier is as good as dead.
UPDATE: the replacement filters are now available on Amazon for less than $30 (1 piece; 2 will cost you around $50).
Suitable Room Size for Shark HP102 Air Purifier
But what about actual size of a room the Shark can purify? The company says 500 square feet, is it true?
Unfortunately…NO! AS it is the case with other Shark air purifiers, CADR rating isn't available from the start and you have to figure it out by using this calculator. One air change per hour (more details about this metric I explain here) in 500 sq. ft. area means only 67 cubic feet of air moved per minute! This is an extremely low number!
No matter what filter you have installed in your air purifier, if the fan cannot make the the air get through it, it's useless! It simply will clean the air in a small area right around the unit, ignoring the remaining space. And that's running at the highest speed producing noise! The Shark HE102 doesn't produce noise at all at the low speed, but in this case it's already low performance is non existent!
Here's a table for your reference:
| | | |
| --- | --- | --- |
| Room size | How long it takes to clean room | ACH |
| 84 sq. ft. | 10 minutes | 6 |
| 105 sq. ft. | 12 minutes | 4.8 |
| 125 sq. ft. | 15 minutes | 4 |
| 250 sq. ft. | 20 minutes | 2 |
| 500 sq. ft. | 30 minutes | 1 |
If you are an allergic, then you need to have at least 4 air changes minimum. If you are not, then having higher airflow is still good, otherwise you will have to use this air purifier on the maximum speed all the time and cope with the noise produced by it.
Maintenance Costs
Replacement Filters: ~$60 or 70 every 6 to 12 months.
Electricity Costs: ~$1,15 per month running 12 hours per day on maximum speed. Use our Energy Consumption Calculator to estimate electricity usage and costs of the Shark HP102 air purifier based on your local electricity rates.
Total Yearly Costs: $75 if replace the basic HEPA filter once a year; $155 if replace the HEPA w/ Microban filter twice a year.
Pros & Cons
The Good
Indicators & Settings
Remote control
The Bad
Overpriced
Extremely low CADR
FAQs
Does the Shark removes odors?
Yes, the filter can remove odors and fumes.
I have to replace the filter every 6 months or every 12 months?
It depends on usage, if the air purifier runs continuously at the high or maximum speed prepare to change the filter every 6 months.
Does it releases ozone?
No, this one is completely ozone-free.
Wrapping Up & Alternatives
To simply put it, the Shark HE102 is an overpriced air purifier, with low CADR rating that makes it good as a cubicle or desktop air purifier as it can only clean the air in a very limited space. If you need for a good air purifier capable of cleaning the air from smells, dust and allergens you better take a look at my list of best air purifiers for 500 sq. ft. You can compare the specs and see that even the cheapest of them is still miles better.
If you are ok with having a desktop or personal air purifier, then this one is simply too overpriced. You can get a small air cleaner for yourself from Levoit or Blueair at $50-100 price tag and not spending over $200 for having one.
The lack of replacement filters is also a warning to avoid getting the Shark HE102.
P.S. the newest Shark air purifier in 2022 has been released – check out the HP201 MAX review here.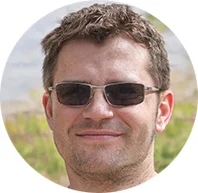 My name is Alex Evans and I own this website. I have been in air purifier industry for several years now and nowadays I write about air purifiers, their features, benefits and downsides. Cheers!