Last updated on July 30th, 2022
Coway air purifiers use color codes to indicate air quality inside a room. Down below I explain the meaning of each color for you.
Red

color: Bad air quality, an air purifier has detected many airborne particles that pollute the air. The highest air cleaning speed is recommended.

Dark purple

light: polluted air.

Yellow

light: moderate pollution.

Green

color: slight pollution, almost clean air.

Blue

light: air is clean. You can turn off your air purifier or run it at the lowest speed.
Note though, that not every Coway air purifier uses all these color codes, sometimes they use three or four. In any case, blue always means best air quality, and red means the worst indoor air quality.
Please, do not confuse this color chart with the indicator that lights up when you have to change air filters. You can find a replacement for your filter there.
Why is my Coway air purifier is always red?
To turn the red light off you should:
Check whether filters are assembled correctly;
Wash pre-filter if it's dirty (if your Coway supports the washing of pre-filters; AP-1512HH definitely does);
Check whether the air quality sensor is clean. Often dust settles on it and that's why the sensor considers the air quality bad because of that. Just wipe it with a napkin.
I hope this fixed your problem. Odor-free homes for everyone! 🙂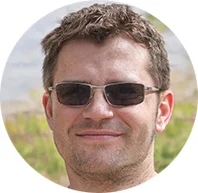 My name is Alex Evans and I own this website. I have been in air purifier industry for several years now and nowadays I write about air purifiers, their features, benefits and downsides. Cheers!