Last updated on January 1st, 2023
Govee has been making appliances for some time, but only recently they have decided to manufacture their first air purifier. Let's take a look at both Govee smart WiFi air purifiers in this review, see their pros and cons and what they offer for the price.
Specifications
Govee Air Purifier for Small Rooms
Govee Air Purifier for Large Rooms
Image
Model Number
H7121
H7122
Room Coverage
258 sq. ft.
527 sq. ft.
Filter Efficiency
99.97%
Filtration Technology
3-stage with Pre-filter, Tre HEPA filter H13 and Carbon filter
Filter Life
6 months for 3-in-1 True HEPA filter (check price)
6 months for 3-in-1 True HEPA filter (check price)
CADR Ratings
120 CFM
240 CFM
Speed Settings
4
Auto Mode
Sleep Mode
App
Alexa, Google Assistant, IFTTT
Particle Sensor
Noise Level
24 – 48 dB
24 – 52dB
Power
36 Watt
29 Watt
Weight
7.88 pounds
9.86 pounds
Dimensions (W x L x H)
8.27″ x 8.27″ x 13.58″
9.9″ x 9.9″ x 17.3″
Warranty
1 year on unit
Price

Check on Amazon

Check on Amazon
My Govee Smart Air Purifier Review
What's in the Box
Govee Smart air purifier
Pre-installed 3-in-1 true HEPA filter
Power Adapter
Quick Start Guide
User Manual
Review
Both Govee air purifiers employ the same air filtration technology which is 3-in-1 HEPA air filter, that is protected with nylon pre-filter. Apart from prolonging lifespan of other filter it is also catches large particles like pet hair, fivers, dust not allowing them to get inside. The pre-filter requires cleaning (performed with a vacuum cleaner or a dry cloth) every 2 to 4 month.
Additionally, the filter features Activated carbon filter. This one designed to reduce odors indoor and it is located right behind HEPA filter.
On average the HEPA filter on the Govee air purifier lasts for 6 months.
The Govee air purifiers can connect to the Govee app, making them very easy to control. What I do like about these air purifiers is that they both allow to set a schedule for air cleaning and as a user I can control display brightness for any Govee air purifier even when it runs in Sleep mode.
The cheaper model comes without Auto mode and doesn't have Air Quality indicator PM2.5. The lack of automatic mode isn't something disturbing, considering the price Govee H7121 is sold at. The more expensive model also has nice air quality indicator rings on top of the unit that change its light based on air quality.
What's more interesting, the bigger model also have a customizable mode. In this mode I can set up the speed I want my air purifier to run, without using only Low, Medium or High as an option. Sometimes low is too slow and high is too noisy and I wish to have this feature in more air purifiers today.
Another cool thing about Govee is that it really quiet. 24 decibels of sound is expected from the smaller unit, but when it comes to the larger and more powerful H7122, this is something good you wouldn't expect for the price. The manufacturer also managed to make it to consume less energy, despite increased performance.
Suitable Room Size for Govee Air Purifiers
The smaller Govee air purifier has a CADR rating of 120 CFM for Smoke, Dust and Pollen. Here's how often it will clean air in different-sized rooms:
| | | |
| --- | --- | --- |
| Room size | How long it takes to clean room | ACH |
| 113 sq. ft. | 8 minutes | 8 |
| 150 sq. ft. | 10 minutes | 6 |
| 186 sq. ft. | 12 minutes | 4.8 |
| 225 sq. ft. | 15 minutes | 4 |
| 300 sq. ft. | 20 minutes | 3 |
| 440 sq. ft. | 30 minutes | 2 |
With all honesty, the Govee H7121 just can't purify the air in a room larger than 200 square feet. It's simply doesn't have the necessary fan power and its filter is too small to have much impact in any space larger than 200 square feet.
The larger Govee H7122 air purifier is another deal. It has doubled the CADR rating at 240 cubic feet of air moved per minute. Let's see what it can do in different rooms:
| | | |
| --- | --- | --- |
| Room size | How long it takes to clean room | ACH |
| 225 sq. ft. | 8 minutes | 8 |
| 300 sq. ft. | 10 minutes | 6 |
| 375 sq. ft. | 12 minutes | 4.8 |
| 450 sq. ft. | 15 minutes | 4 |
| 600 sq. ft. | 20 minutes | 3 |
| 900 sq. ft. | 30 minutes | 2 |
So the larger Govee air purifier is definitely better at cleaning air due to its larger and more powerful fan and air filter. If you suffer from allergy in spring, in rooms under 400 square feet it could do wonders to you.
Maintenance Costs
Replacement Filters: ~$25 every 6 months for smaller air purifier (check price) and ~$50 every 6 months for larger unit (check price).
Electricity Costs: ~$1,75 per month running the Govee H1721 12 hours per day at a maximum speed. ~$1,4 per month running the bigger Govee H1722 12 hours per day at a maximum speed. Use our Energy Consumption Calculator to estimate electricity usage and costs of the air purifier based on your local electricity rates.
Total Yearly Costs:
Small Govee air purifier: $72
Large Govee air purifier: $117
Pros & Cons
The Good
Fair price
Display Lock
Customizable Fan Speed (only on H7122)
PM2.5 indicator
Quiet
Doesn't consume much energy
The Bad
The smaller model doesn't have power to clean air in rooms larger than 200 sq. ft.
Plastic looks cheap
FAQs
Do Govee air purifiers produce ozone?
No, they are ozone-free.
Is pre-filter washable?
No! Washing breaks it's structure, don't do that. HEPA and carbon filter aren't washable too, they have to be replaced when the filter indicator blinks red.
Wrapping Up
To summarize this review, Govee air purifiers are good air cleaners at a fair price. They are easy to control with app, perform well for the price you have to pay and replacement filters aren't overpriced. Moneywise they are definitely a good deal.
At the same time you shouldn't expect them to run for years, but that's the thing with the majority of air purifiers retailed at $100-200 per unit. Hell, even air purifiers selling at a $400 price tag gets might get broken after only 1 year of usage (like it happens with Mila air purifier which I reviewed in my article about Kickstarter air cleaners). If you are interested in a powerful, durable, long-lasting air cleaner better to look at something like Tracs air purifiers. They aren't cheap but you pay once and forget about that.
But again, if you are stuck in $200 budget, Govee air purifier is a good option to consider, especially the bigger model. Given that it's often sold at a discount you can get a fairly solid air purifier for only $120-150.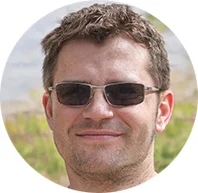 My name is Alex Evans and I own this website. I have been in air purifier industry for several years now and nowadays I write about air purifiers, their features, benefits and downsides. Cheers!