Last updated on October 8th, 2022
Oreck air purifiers are an affordable way to improve your home's indoor air quality. However, many people are wondering if they work as described or are a waste of money. To answer this question we have compiled a list of customer reviews from both Amazon and Walmart, so you can decide for yourself whether they work or not!
What Works in Oreck Air Purifier
The Oreck air purifier employs 6-stage air filtration system with pre-filter, wires, particle collection, UV-A Light, oxygenator and air revitalizer. Customers say it is great at reducing the amount of pollen in their home, as well as dust mites, pet dander, mold spores and more! They also mention that they like how easy to use this model is – just plug it in!
Some customers claim that the compact size makes them easier to move around if needed.
Downsides of Oreck Air Purifiers
One customer says that this model is not good for anyone with allergies or asthma. They also mention that the machine does have a strong chemical smell to it and can be noisy when running.
But majority of complaints are about poor build quality and warranty. Oreck's motor running the fan isn't the best on the market (to put it mildly) and it is known to stop working either after several days or several years – its all up to luck!
Unfortunately, this is a common problem for air purifiers priced $200-300 or lower. The build quality lacks durability and one unit could be running for years without any hassle resulting in a happy customer buying yet another model from the same brand for another room and the other one could stop working after several days of purchase.
If you are interested in higher quality air purifiers, that could work decades without any problems you should take a look at Tracs air purifiers. But they are at the different price level and not everyone can afford even the cheapest model.
Another problem Oreck air purifiers have is their warranty. People complain about not being eligible for warranty after they bought their air cleaner from Amazon if more than 30 days has passed from the initial purchase. Better to contact the seller and ask this question before buying the Oreck air purifier.
Oreck Air purifier also produce A LOT of ozone.
Conclusions
Oreck air purifiers work well is they don't go broke. You may also take a look at more popular Winix or Coway air purifiers: they are cheaper and feature 2 to three years warranty. And they are proven manufacturers that fulfill their warranty obligations.
But you may still buy Oreck air purifier. This air cleaner freshens the air and generally improves air quality in rooms it's located.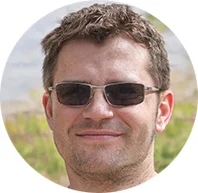 My name is Alex Evans and I own this website. I have been in air purifier industry for several years now and nowadays I write about air purifiers, their features, benefits and downsides. Cheers!