Last updated on January 1st, 2023
Hathaspace is an American brand (manufactures in China though) that offers two air purifiers for home use: Hathaspace HSP 001 for small and medium rooms and Hathaspace HSP002 for large spaces.
On this page I'm going to review both Hathaspace air purifiers and check whether they do clean air or are they overpriced and don't do much to filter out odor, dust and smoke.
Specifications
| | | |
| --- | --- | --- |
| Model | HSP001 | HSP002 |
| Image | | |
| Advertised Room Coverage | Small, Medium | Large |
| 0.3 microns particles removal | 99.97% | 99.97% |
| 0.1 microns particles removal | 99.95% | 99.95% |
| Filtration Technology | 5-stage air filtration technology: | 6-stage air filtration technology w/ 6 filters |
| Filter Life | 4 month | 6 month |
| CADR (CFM) | 90 | 190 |
| Speed Settings | 4 (incl. sleep mode) | 5 (incl. sleep mode) |
| Auto Mode | | |
| Sleep Mode | | |
| Air Quality Sensor | | |
| Noise Level | 18 – 43 dB | 30 – 66 dB |
| Power | 45 Watt | 100 Watt |
| Weight | 12 pounds | 26.5 pounds |
| Dimensions (L x W x H) | 13″ x 7″ x 20″ | 16.5″ x 9″ x 27″ |
| Warranty | 2 years on unit | 5 years on unit |
| Price | | |
My Hathaspace Air Purifier Reviews
What's in the Box
Hathaspace air purifier unit w/ filters
User manual
When I saw the Hathaspace Smart True HEPA Air Purifier as Amazon's Choice, I knew there's something special about it. Not only that, in a recent article, Forbes had listed Hathaspace Smart True HEPA Air Purifier 2.0 as "Best Air Purifier for Pets". What more reasons does one need to invest in such a recognized product? But I still needed to see for myself what's great about these air purifiers. And so, to kill my curiosity, I decided to test both the HSP001 and HSP002.
Below are the reviews of Hathaspace HSP001 and HSP002 air purifiers divided into several sections.
Design
Hathaspace HSP001
When I first saw the Hathaspace HSP001 air purifier, it didn't quite leave a "wow" impression on me. This was probably because of the large air panel fixed on the front side of the purifier. It looked as if it would keep me up all night with its noise. But little did I know, it has a "lights off" feature which allows it to go silent when you're sleeping.

A great thing about this purifier is that it weighs only 12 lbs. and stands 20 inches tall. This is an ideal weight since I like to carry it back and forth from my kitchen to my bedroom to remove the cooking odors or just keep air clean. Some people may not prefer its length or find it too tall. But taller purifiers have the advantage of gaining more coverage, and this one claims to cover a room as big as 700sq ft. We will find out more about Hathaspace air purifiers room coverage later in the review.
I think that the overall appearance of this purifier is good for any type of interior décor. The HSP001 Smart True HEPA air purifier's high-tech look will fit right into modern décor homes. If kept near other electronic devices like the TV or computer, this purifier can enhance the look of traditional interior décor as well.
Hathaspace HSP002
When it came to unboxing the Hathaspace Smart True HEPA Air Purifier 2.0, I was left speechless. Guess why? Because of its extremely stylish and sleek design! If you're someone who looks for device aesthetics, this purifier should be on the top of your list. Just so you know, this is a heavy-duty machine that stands 27 inches tall and 16.5 inches wide. The Hathaspace's flagship purifier weighs 26.5 lbs. which could be uncomfortable while shifting it from one place to another. Placing it in your living room and next to a large sofa may make it look decent and luxurious at the same time.
The HSP002 air purifier from Hathaspace has a similar airflow system to its predecessor, HSP001. The purifier has a 360-degree inflow of air and an upward direction air outflow from the back of the device. The control panel of the purifier is on the top with touch control, and it is colored black. That, I honestly think, makes the purifier look more premium.
Performance
Hathaspace HSP001
One usually expects low performance and basic functions from a low-budget product. I expected the same for the Hathaspace HSP001 air purifier. But to my surprise, the purifier does more than just basic air filtering. With its smart technology and powerful multiple-stages filtration system, this purifier is more than great for its value. It also comes with a remote control which is great because you can operate it from your couch or bed.
Over the course of 7 weeks, I noticed my bedroom had lesser dust, and I was hardly allergic in the mornings. The purifier brand claims it can eliminate allergens, viruses & bacteria, odor, dust, pollution and other VOCs. True to its claim, Hathaspace's Smart True HEPA HSP001 does clean air and removes odor.
Hathaspace HSP002
With some fancy and advanced features, the Hathaspace HSP002 performs quite effectively. Whether it is pollen, dust, or other allergens, the Hathaspace is capable of destroying every bit of it. Knowing that the air we breathe is free from viruses, bacteria, allergens and other types of toxic pollutants is very important for me. The Hathaspace 2.0 air quality sensors ensure that the air we breathe is safe and indicates when it is not. Its H13 filter is the best-in-class, it's thick and filters tiny particles, that's for sure.
What's best about this model is that using its smart sensors, it adjusts its fan speed. Most of the time, I tend to switch on the purifier and forget about it, but the fan gets adjusted automatically. The auto mode turns the fan speed according to the air quality. Isn't that such a cool technology?
Filters
Hathaspace HSP001
This purifier's filter consists of a filtration system that filters 99.97% of harmful particles every hour. The 4-stage mechanical filtering of this purifier justifies all its purifying claims to the dot. You ask how? Here are the functions of each filter:
Nano Cold Catalyst Filter. This filter lies first on the line of defense as it filters out pet dander and dust. Also known as a nano-filter, it blocks chemicals and toxins from the air. It traps toxicants like benzene, ammonia and formaldehyde found in the air.
Activated Carbon Filter. This filter gets rid of the odor, tobacco and cooking smoke and other gases of the house with the cellular activated carbon.
Antibacterial Filter. This one is a fighter of bacteria and viruses.
H11 True HEPA Filter. The last and most important stage of filtration occurs here. The filter eliminates 99.97% of pollutants in the air, with dust particles, fungi and mold spores as tiny as 0.3 microns.

Hathaspace has designed H13 filter (that was originally made for their newer model) to work for this air purifier. The newer filter is more efficient and designed to eliminate particles smaller than 0.3 microns.
Additional Air Cleaning Option
UV-C Light Sterilizer. The Hathaspace HSP001 air purifier has a 245nm UV-C light sterilizer that kills a whole bunch of bacteria. This is done with the help of the sterilizer targeting the DNA of the bacteria, which prevents the spread of viruses and bacteria.
Ionizer. This purifier also has an ionizer that releases negative ions. These ions attach themselves to harmful particles, making it easier for filters to catch them. Since some people are afraid of using ionizers due to their sometimes harmful (if you have asthma for example) effects, you can turn it off and never use at all.
Hathaspace HSP002
The Hathaspace HSP002 Smart True HEPA Air Purifier's popularity and ranking credit go to its powerful filtering system. This purifier comes with a bunch of filters to eliminate different pollutants in 6 stages. Due to this dramatic filtration process, you get a room with 100% clean air in one hour. Here is a brief description of each filter:
Washable Pre-Filter. The Hathaspace 2.0 air cleaner's first filter is a washable one that collects large particles. It is a nylon filter that removes pet dander, lint, hair and other big dust particles.
Antibacterial filter. This filter protects your house from bacteria and germs.
Medical Grade H13 True HEPA Filter. The next air filter that Hathaspace decided to include in its Smart True HEPA Air Purifier 2.0 is the Medical Grade HEPA filter. This filter claims to eliminate 99.97% of particles as small as 0.3 microns and 99.95% of particles as tiny as 0.3 – 0.1 microns. This filter greatly improves indoor air quality and reduces the risks of respiratory illnesses.
Zeolite Filter to filter out heavy metals and chemicals.
Activated Carbon Filter. This filter performs the second most important job in the filtration process. It targets smoke, odors and gases (formaldehyde, ammonia, sulfur dioxide and nitrogen oxide) present in the air.
Nano Cold Catalyst Filter. This filter has been installed inside this air purifier to absorb the Volatile Organic Compounds (VOCs). Traffic and automobile pollution can be easily purified through this last stage of the filter.
Hathaspace decided not to have an ionizer in this model to get ozone-free certification from California Air Resources Board (CARB).
Noise
The USA-based brand Hathaspace markets both of its air purifier models as Whisper-Quiet products. When I first started testing out the HSP001 and HSP002 purifiers, I was in a bit of shock. Contrary to my previous experiences with brands that promise noiseless experience but fail sometimes, these purifiers maintained their quietness all throughout.
The one good thing about HSP001's low fan speed is that it produces very low sound. At the lowest fan speed, it has 18 decibels (dB.) noise levels, and on the highest fan speed, it has a noise level of 43 dB. On the other hand, the HSP002 model has a different story. Having 5 manual fan speeds the Smart True HEPA Air Purifier 2.0 works at 30 – 66 dB., which I think, is close to silence. In the Sleep mode the air purifier even more quiet.
It is definite that you will have a well-rested night even with these purifiers running all night long at the lowest speed.
Customer Service
Hathaspace is a brand with only two products launched so far. But they are known for their award-winning customer services. I contacted the company on their customer service phone number 800-446-0535. The customer executive was well informed about the product and explained all my queries in detail.
If you cannot reach them on the phone, you can mail them at team@hathaspace.com for all customer queries. You can also reach them via Facebook, where they respond in no time.
Differences between Hathaspace HSP001 Smart True HEPA and HSP002 Smart True HEPA 2.0 Air Purifiers
Newer version has very different design.
Hathaspace 2.0 air purifier has more filters installed and does not emit ozone.
HSP001 Smart True HEPA Air Purifier covers small and medium-sized rooms, whereas HSP002 Air Purifier 2.0 is better for larger spaces.
The Hathaspace HSP001 purifiers cost below $200 whereas the Smart True HEPA Air Purifier 2.0 is priced around $400 on Amazon. Sometimes there are deals that allow anyone to get them way cheaper.
The Hathaspace Smart True HEPA Air Purifier has two years warranty, but the Smart True HEPA Air Purifier 2.0 has five years warranty.
HSP001 has RoHS, CB, and CE certifications, whereas HSP002 has Energy Star, CARB, and ETL certifications.
Manual
Both the air purifiers from Hathaspace come with detailed user manuals that help you operate your device easily. It includes sections like Specifications, Features, Product Diagram, Smart Air Quality Sensor, Filter Installation, Filter Maintenance, Operations, Precautions, and Trouble Shooting.
The filter installation guide will make it easy for you to install the filters stress-free. You can check the Smart Air Quality Sensor section in the manual to reset the system's memory in case something goes wrong with the sensor. With the help of the manual, it was super easy for me to set up both the device and have them running successfully.
How to Use
Both the purifiers work using the same operation technique. Here is a guide on how to operate the HSP001 air cleaner by Hathaspace.
First of all, plug the purifier into a power socket. A red indicator indicating power will light up. Press the Power button on the panel or use the remote to power on the purifier. Once you do this, the air purifier will start working on auto mode. Give it some seconds or a minute. It will check the air quality with its smart sensor and automatically increase or decrease the fan speed according to the air quality.
If you want to set a specific timer for the purifier, you can do it easily. Just press the Timer button on the unit or with the help of the remote. Choose up to 12 hours interval. Whichever time you select, the unit will display it on its displayer. Once the purifier finishes the time interval, it will automatically power off.
Likewise, you can change the speed and activate the sleep mode. The unit also comprises the Anion button and Sterilize button, which can be turned on or off as per your requirement.
Suitable Room Size for Hathaspace Air Purifiers
Hathaspace HSP001
Hathaspace is advertised to clean air in rooms 700 sq. ft. each hour. You may think that's good, but in reality it means the ACH (what's that and how to calculate it) is too low due to low CADR. In short, the higher this metric is the better and people with breathing conditions require at least 4 air changes per hour. And more polluted areas require way often air circulation than this air purifier can do.
Anyway, here's table with room sizes and how fast HSP001 can clean them.
| | | |
| --- | --- | --- |
| Room size | How long it takes to clean room | ACH |
| 113 sq. ft. | 10 minutes | 6 |
| 170 sq. ft. | 15 minutes | 4 |
| 225 sq. ft. | 20 minutes | 3 |
| 340 sq. ft. | 30 minutes | 2 |
| 550 sq. ft. | 50 minutes | 1.2 |
| 700 sq. ft. | 1 hour | 1 |
Hathaspace HSP002
Again, the model 2.0 marketed for large rooms, classrooms and offices up to 1500 sq. ft. but it won't clean air effectively there – it doesn't have the power. Hathaspace HSP002 CADR is too low with airflow of only 190 cubic feet per minute.
| | | |
| --- | --- | --- |
| Room size | How long it takes to clean room | ACH |
| 239 sq. ft. | 10 minutes | 6 |
| 360 sq. ft. | 15 minutes | 4 |
| 480 sq. ft. | 20 minutes | 3 |
| 700 sq. ft. | 30 minutes | 2 |
| 1200 sq. ft. | 50 minutes | 1.2 |
| 1500 sq. ft. | 1 hour | 1 |
As you can see from the table above, at best you can expect this air purifier to efficiently clean and circulate the air in 700 square feet rooms or smaller. And the room size is twice lower than marketed! Whether the Hathaspace 2.0 worth the money is up to you, but you should take a look at better or cheaper alternatives – we listed them below.
Maintenance Costs
Hathaspace HSP001
Replacement Filters: ~$35 every 4th month for True HEPA H11 filter (check availability) or $45 every 4th month for True HEPA H13 filter (check availability).
Electricity Costs: ~$2 per month running 12 hours per day on maximum speed. Use our Energy Consumption Calculator to estimate electricity usage and costs of the Hathaspace HSP001 air purifier based on your local electricity rates.
Total Yearly Costs: ~$130 per year using True HEPA H11 filters or ~$160 per year with True HEPA H13 filters.
Hathaspace HSP002
Replacement Filters: ~$140 per year for two H13 True HEPA filters each replaced after 6 months of usage (check availability).
Electricity Costs: ~$5 per month running 12 hours per day on maximum speed. Use our Energy Consumption Calculator to estimate electricity usage and costs of the Hathaspace 2.0 air purifier based on your local electricity rates.
Total Yearly Costs: ~$200 per year.
When it comes to the maintenance of these purifiers, there's only one thing that you need to constantly do – change the filters. The brand recommends that you change its filters every six months. Sometimes you may need to get replacement filters sooner, depending on your usage. If your filter is increasingly producing noise or has been covered in debris, it needs replacement. You may also want to consider changing its filters if the filters have an odor when you remove them and the airflow has decreased.
Hathaspace HSP001 Air Purifier Pros & Cons
The Good
Creates less to zero noise disturbance
Can capture tiny pollutants as tiny as 0.3 microns
4 stages filtration
Auto mode
Cheaper replacement filters
The Bad
Missing filter reset indicator
Does not have a child lock system
CADR ratings don't match with mentioned room coverage
Hathaspace HSP002 Air Purifier Pros & Cons
The Good
Cool design
H13 HEPA medical-grade filtration system
Kills small particles up to 0.1 microns, 100% ozone free
5 stages air filtration
Sleep mode
LED Display with smart features and sensors
The Bad
Low CADR for the price
Only four months of filter life
There are better alternatives overall (and cheaper!)
Frequently Asked Questions
While all necessary information has already been conveyed in this review, there are few FAQs that can be mentioned here.
FAQ 1: Does the HSP001 produce ozone?
Answer: Although the brand claims that the HSP001 does not release any ozone, there is an ionizer filter present in the unit. This ionizer can definitely release ozone.
FAQ 2: When should I replace my filters?
Answer: The best time to replace your filters is after every 4-6 months or 3000 hours of usage. It usually depends on the air quality of your home.
FAQ 3: Will my warranty cover any issues related to quality and damage?
Answer: Yes, the company will send you a replacement product if your products have any defects or issues with quality and damage.
FAQ 4: Are the filters of both the Hathaspace units washable?
Answer: Only the pre-filters are washable. Never wash the other ones under any circumstance.
Alternatives
Here are 3 listed 3 air purifiers: more expensive NuWave Oxypure that has high airflow and works for large rooms; Honeywell and Winix that are cheaper but better alternatives to Hathaspace air purifiers.
NuWave Oxypure Smart Air Purifier
The NuWave OxyPure Air Purifier is a tech-savvy air purifier that comes at a high cost, but its features are totally worth the price. It features 5-stage air cleaning technology without emitting ozone. It almost twice as powerful compared to Hathaspace with 350 CFM airflow.
Click Here for More Specs & Review
Honeywell HPA300 Air Purifier
This purifier is best known for its high functionality fow quite low price. With its convincing performance, the Honeywell HPA300 Air Purifier covers a room of 465 sq ft. It effectively eliminates dust, tobacco smoke and allergens from the room using its two-stage filtration using pre-filter and True HEPA filter.
Click Here for More Specs & Review
Winix PlasmaWave 5500-2 Air Purifier
The 5500-2 air purifier from Winix has only one goal – clean and quality air. It can remove odor and harmful gases in the house in a few minutes. Winix 5500-2 use innovative sensors to detect contaminants. And compared to the Hathaspace air purifiers, advertised room coverage of 360 sq. ft. are real.
Click Here for More Specs & Review
Final Thoughts
Hathaspace probably not the best option on the market today. Yes, they quite good in small rooms and their air filter capture dust and eliminate odor, but when you advertise the air purifier as the ultimate solution for large spaces and can't deliver the promise that's quite disappointing. Additionally, there are a lot of air purifiers that even more effective than both Hathaspace air purifiers and they a lot cheaper.
We hope this Hathaspace air purifier reviews did help you to choose wisely what's better for you!
Useful Links: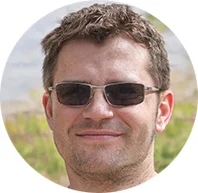 My name is Alex Evans and I own this website. I have been in air purifier industry for several years now and nowadays I write about air purifiers, their features, benefits and downsides. Cheers!