Last updated on May 29th, 2022
Blinking red light on Homedics air purifier mean that you have to replace the UV-C bulb. Follow the guide below on how do it right.
I recommend getting this UV-C bulb. It is cheap and fits Homedics AP-T20, AP-T20WT, AP-T30, AP-T35, AP-T45, AP-T45WT, AP-T40, AP-T40WT, 1461901 series. The pack contains 2 replacement bulbs.
After you swapped your old bulb with a new one, red color will change to blue on the control panel of your Homedics air purifier. If its still flashing red, check whether the integrity of your newly bought UV-C lights isn't compromised.
If red light doesn't go away, contact Homedics customer support 1-800-466-3342 (if you still have a warranty) or leave your question at homedics.com/customer-support/contact-us/.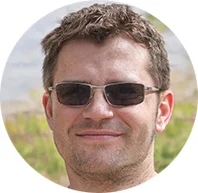 My name is Alex Evans and I own this website. I have been in air purifier industry for several years now and nowadays I write about air purifiers, their features, benefits and downsides. Cheers!