Last updated on October 13th, 2022
Most air filters on Honeywell air purifiers last for 3-months. If the filter isn't replaced in time, effectiveness of your air purifier goes to zero as it cannot capture airborne particulates anymore. Honeywell air cleaners are equipped with a filter indicator "Check Filter" or "Check Pre-filter", and it will starts shining or blinking red light, indicating you have to buy a  replacement filter.

Filter replacements you can find following this links:
After you bought yourself a new filter time top replace the old one. Turn off the air purifier and unplug it from an electric socket. Remove the old filters and place the newly bought inside the unit. Make sure they fit and cover the whole are inside the air purifier.
After plugging the Honeywell air purifier, turn it on and you see filter light indicator is still on. To reset, simply press the shining button and hold it for 2 or more minutes, until the light goes off.
Why Honeywell Filter Red Light Won't Go Off?
It can be due to the following reasons:
The replacement filters you bought do not fit the unit model. Make sure HEPA filter or pre-filter fits inside your specific Honeywell air purifiers.
The button is broken. Try to run the air purifier for some time. If you feel the air quality is improving, then everything is ok. Alternatively, get yourself an air quality monitor (this one will work) and see if it's showing improvements in the indoor air quality.
Contact Honeywell customer support 1 (877) 841-2840.
That's all! Now resetting Honeywell air purifier shouldn't be a problem anymore. If you have any questions, ask them in the comments below.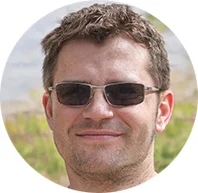 My name is Alex Evans and I own this website. I have been in air purifier industry for several years now and nowadays I write about air purifiers, their features, benefits and downsides. Cheers!