Last updated on June 2nd, 2022
Roto air filter can work for 6 months (usually 3 or 4) if you use the air purifier rarely. After that you need to buy a replacement for the 3-in-1 HEPA H13 filter (check price). The guide down below will help you to reset the filter on your Roto air purifying unit.
The steps are:
Take out the old HEPA filter.
Put in the new air filter.
Then press and hold the shining filter button for 3 seconds. If you did everything correctly, the light will turn off indicating a successful reset.
Congratulations! You've just successfully reset the filter light and your Roto HEPA air purifier is ready to clean air once again!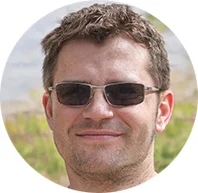 My name is Alex Evans and I own this website. I have been in air purifier industry for several years now and nowadays I write about air purifiers, their features, benefits and downsides. Cheers!