Last updated on December 1st, 2022
If you have an ozone generator you would know that the minimum amount of time you have to wait before entering the room is 30 minutes – that's what every manufacturer puts as a warning sign on their machines. However, 30 minutes is the half time for ozone in water – meaning that every 30 minutes the ozone concentration will be reduced to half it has in the beginning. Other factors influence the half life as well:
temperature (the higher the temperature is – the faster the decomposition process is)
water (in water it dissipates faster than in the air)
ozone concentration itself
In other words, half an hour is the least amount of time you have to wait before entering the space that was cleaned with an ozone generator – in some instances it may take more time. The general consensus is, 30 minutes are the minimum amount, but at high concentration levels it may take up to 4 hours.
Occupational Safety and Health Administration (OSHA) has set the maximum exposure which is safe for humans to be at 0.1 ppm (Parts Per Billion) average over an 8-hour period. For more information visit their official site. Levels of 5 ppm or higher are dangerous, according to The National Institute for Occupational Safety and Health (NIOSH).
You may also check ozone levels with a detector. However, most of the modern ozone generators are equipped with an in-built ozone monitor.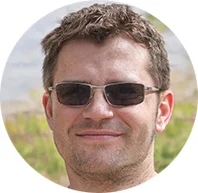 My name is Alex Evans and I own this website. I have been in air purifier industry for several years now and nowadays I write about air purifiers, their features, benefits and downsides. Cheers!