Last updated on November 21st, 2022
This is a simple guide I follow whenever my Levoit air purifier and the filter get too dirty. Drop a comment below If you find it helpful, I'd appreciate that! 🙂
Without further adieu, let's begin!
Disconnect your Levoit air purifier from the electrical grid.
I use a non-abrasive cloth to wipe out the outer side of my unit (like this one), but you can use whichever you have. Just make sure it doesn't contain any chemicals.
The filter and inner side I clean with my vacuum cleaner. You may take the filter out to reach every corner to remove hair, dust particles, dander, etc. DO NOT USE water or any other liquid to clean the filter – this way you destroy its structure and it will render useless! Here's a list of air purifiers with a washable filter if you are interested; Levoit filters aren't designed to be washed.
Additionally, you may clean the sensor from dust and other dirt. Remove the cover and use a damp cotton swab to clean it, and later polish it with a dry one.
Put the filter back in, make sure everything is in place and connect the unit to the electrical grid.
Now let's answer a few questions you probably have.
How often do I have to clean my Levoit air purifier?
If you run it 24/7 I'd recommend you clean it every 2 to 4 weeks.
How often do I have to replace the filter?
Every 6 months on average, depending on a model and usage. Check this page, it will help you.
How often to replace the filter?
The guide is available here.
How to reset the filter?
This question is answered here.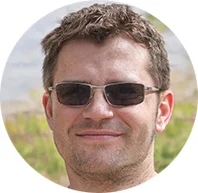 My name is Alex Evans and I own this website. I have been in air purifier industry for several years now and nowadays I write about air purifiers, their features, benefits and downsides. Cheers!