Last updated on June 2nd, 2022
Levoit in their manuals suggests to replace the HEPA air filter every 6 to 8 months and "how often" usually depends on a model you have. A Levoit air purifier will light red to let you know when to change the air filter. I usually change air filter on my Levoit Core 300 every 5 to 6 months.
When to replace an air filter on a Levoit LV-H132? Well, it's also about 6 months on average. Basically, prepare to buy 2 HEPA filter replacement for your Levoit air purifier. If you live in not highly polluted area you might change them every 8 months, otherwise 5 or 6 months.
Oh, and don't forget to reset the filter button after you replaced the filter on your Levoit air purifier!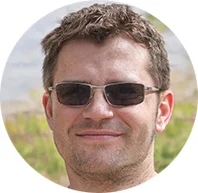 My name is Alex Evans and I own this website. I have been in air purifier industry for several years now and nowadays I write about air purifiers, their features, benefits and downsides. Cheers!