Last updated on June 2nd, 2022
If you own any Levoit air purifier you have to regularly change 3-in-1 HEPA filter. After you installed a new air filter, power on your air purifier, press the reset button and hold it for three seconds.
Filter reset button on a Levoit air purifier is located at the top, it looks like that:
The filter reset button will stop illuminating red after a successful reset. An air purifier will also produce a beep sound after a successful reset. More information on Levoit air purifier red light.
However, not all Levoit air purifiers have their filter reset button at the top of the unit. The Core series (300, 300s, 200s, 600s, Mini, P350), Vista 200 and LV series (LV-H126, LV-H128, LV-H132, LV-H133, LV-H134, LV-H135) have this button at the top. Levoit LV-Pur131 and Levoit LV-Pur131S filter reset button is located at the side, below the dust sensor cover. The button is right behind the vent, so you'll need to use a small object (pen, pencil, toothpick) that will fit through it.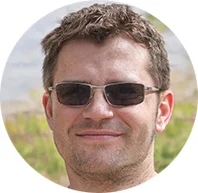 My name is Alex Evans and I own this website. I have been in air purifier industry for several years now and nowadays I write about air purifiers, their features, benefits and downsides. Cheers!