Last updated on June 2nd, 2022

If you see encountered a situation, where your Levoit air purifier is blinking or shining red, then you need to react properly. To resolve the situation, you need to understand why it has happened, as the red color has 2 meanings in this case. I explain these cases down below.
Levoit Air Purifier Red Ring
Levoit air purifier has red ring. It means, your air purifier has detected a lot of airborne pollutants indoors. If Auto mode is turned on, it should switch the fan to work at a high speed and run on this speed until the ring color turns from red to green or blue meaning Good or Very Good air quality respectively. After air pollutants are captured, a Levoit air purifier will automatically switch to lower speeds.
Alternatively, you can turn off Auto mode and manually turn on the highest speed for a few hours. After prolonged air cleaning the red circle will change its color to blue.
Here are Levoit color codes for you to know what red, yellow, green and blue mean:
| | |
| --- | --- |
| Red | Bad Air Quality |
| Yellow | Moderate Air Quality |
| Green | Good Air Quality |
| Blue | Very Good Air Quality |
Levoit Air Purifier Red Light Button
If your Levoit air purifier shining red, but it is not related to the air quality index, then you have to replace the HEPA air filter. I discuss how often you have to change the Levoit air filter here.
To replace the air filter follow these steps (works for Core series including Levoit 300, but the steps are more or less the same for any other Levoit air purifier like LV-H132, LV-H128, PUR131 and so on):
Turn off your air purifier.
Remove the filter's cover.
Remove the used air filter.
Unwrap the new Levoit true HEPA filter and place it into the housing. I suggest you use only the genuine Levoit air filters, as 3rd-party filters may mismatch and do not fit inside the unit. You can get the genuine filters from the official website here.
Put the filter cover back inside the air purifier.
Plug in your Levoit air purifier and turn it on.
Levoit air purifier red light won't turn off after you replaced the filter? Not a problem! You have to press the red filter reset button and hold it for three seconds to turn the light off. Read also "How To Reset Levoit Air Filter?" for more details.
If you did everything right the red light should turn off and you're good to go! Your Levoit air purifier is ready for duty.
Sometimes though the button might be lagging and flashing red no matter what you do. In this case better to contact Levoit customer service via phone (888) 726-8520 (toll free) or email them at support@levoit.com. The company is known to have good customer support, so they should help you.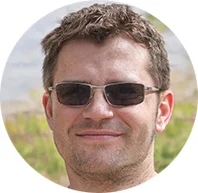 My name is Alex Evans and I own this website. I have been in air purifier industry for several years now and nowadays I write about air purifiers, their features, benefits and downsides. Cheers!