Last updated on June 2nd, 2022
If your Levoit air purifier won't turn on and doesn't respond to anything there are three major reasons to that:
The socket you're plugging into isn't working. Check if it's working at all by plugging another appliance into it.
See if the cord isn't damaged. If it is, stop using the Levoit air purifier altogether and contact the customer support.
Your air purifier got broken after heavy usage. This is the most common reason for your air cleaning unit to stop working. Levoit air purifiers aren't the most durable ones.
In cases two and three contact Levoit customer support: (888) 726-8520 (toll free) or email at support@levoit.com.
P.S. It seems like the LV-Pur131 and LV-Pur131s are amongst the most unreliable Levoit air purifiers as it they get broken more  often compared to the Core 300 or LV-H132. Thus, people are looking for an answer to the question "Levoit 131 air purifier not turning on". I do not recommend getting the Levoit 131 unless the issue is fixed.
See also Levoit air purifiers reviews
If red light on Levoit air purifier doesn't work you should contact customer support as well. Although, in a case you prefer to change the HEPA air filter often, it may not have any bad repercussions on your device performance.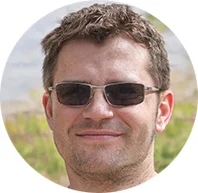 My name is Alex Evans and I own this website. I have been in air purifier industry for several years now and nowadays I write about air purifiers, their features, benefits and downsides. Cheers!