Last updated on June 2nd, 2022
Encountered a blinking light on a Winix air purifier and don't know what to do? Here's an answer! I wrote a simple guide for you on how to reset filter light blinking red on all Winix air purifiers.
Winix C545, C535, C555 Filter Reset Guide
Reset button on Winix C545 located on top panel of the air purifier.
Use a paper clip and put it into the little hole that is located right next to the blinking light. Press it and hold for five seconds.
After that the light should turn off. If it doesn't turn off make sure you hold enough the reset button.
If the light continues blinking, check whether you put the filter inside correctly. In other cases contact customer support (877) 699-46-49.
To reset filter on Winix C535 or C555 you should follow the same procedure.
Flintar true HEPA 1712-0096-00 air filter for C545.
Genuine Winix 115115 Replacement Filter A for C535 and 5500-2 air cleaners.
Fette true HEPA 116131 air filter for C555.
How to Reset Filter Light on Winix 5500-2, 5500-2, 6300
The procedure is the same as it is for the Winix C545. After you placed the new filter inside your air purifier, turn it on and you see reset filter indicator blinking. Right next to it located the reset button. Use a paper clip or similar thing to put inside and hold for 5 second to reset the filter light.
The procedure is the same for Winix PlasmaWave 5300-2, 5500-2, 6300 air purifiers.
White genuine Winix 116130 Replacement Filter for Winix 5500-2 PlasmaWave air purifier.
Skymechy 115115 Replacement Filter A for Winix PlasmaWave 5300, 6300, 5300-2, 6300-2.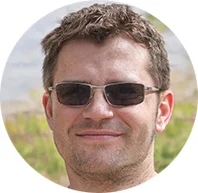 My name is Alex Evans and I own this website. I have been in air purifier industry for several years now and nowadays I write about air purifiers, their features, benefits and downsides. Cheers!