Last updated on October 8th, 2022
Nuwave Oxypure vs IQair HEPA Air Purifiers: which is the best air purifier to buy? If you are considering Nuwave Oxypure or IQAir Air Purifiers, read this article. We compare these two brands and help decide which one is better for your needs.
Nuwave Oxypure Pros

IQair Air Purifiers Pros

Price
Long filters life
Washable filters
3 additional filters

Wide selection
Purifiers for personal, car and home use
HyperHEPA Plus filters
The ultimate solution for asthma & allergies
If you don't see the whole table, scroll it horizontally
Image

Air Purifier

Review & Price

Nuwave OxyPure


Perfect choice for large rooms
High CADR ratings for smoke, dust, pollen
3 additional HEPA/Carbon-activated filters
6 fan speeds
5-year limited warranty





Shop at Official Website





IQAir HealthPro Plus Air Purifier

Highest-rated
Best pick if you have asthma or allergies
Excellent for large rooms up to 1,125 sq. ft.
Filters gases & odors
6 fan speeds
10-year limited warranty




IQAir GC MultiGas Air Purifier

Filters a gases, chemicals, and odors
6 fan speeds
Excellent for large rooms
10-year limited warranty
IQAir HealthPro Compact Air Purifier

10-year limited warranty
Excellent for medium-sized rooms
Best pick if you have asthma or allergies
IQAir Atem Car Portable HEPA Air Purifier

Small and portable
270-degree centrifugal fan
Very versatile
Made in Germany
Filters odors & gases
IQAir Atem Desk Personal Air Purifier

The best for personal use
The best for small rooms
320-degree air cleaning

Nuwave Oxypure Pros
The filters are washable.
Nuwave Oxypure is cheaper than IQair Air Purifiers HealthPro series.
The Nuwave Oxypure air purifier is easier to maintain and clean. The filters need to be cleaned every three months or so depending on how often you use the unit.
Nuwave's dimensions make it a better choice if you have limited space available as opposed to the large but shorter footprint of IQair air purifiers.
You receive 3 additional filters if you buy it at the official website.
Filters smoke, pollen or dust faster than IQair purifiers.
IQair Air Purifiers Pros
IQair air purifiers are better for people with allergies or asthma.
IQairs are more expensive but they filter 95% of the smallest particles of 0.003 microns.
They offer air purifiers for personal use as well as for car. The latter is effective in removing odor and while both of them are cheaper than the Oxypure.
Which one to pick
Nuwave Oxypure is better for people who don't want to spend a lot of money but need a decent air purifier.
IQair is better if you have allergies or other respiratory problems and can afford the higher price tag.
The Nuwave Oxypure vs IQAir Air Purifiers comparison mostly comes down to personal preference, so it's important to decide what features are most important and then compare based on that criteria. If you're looking for an affordable option with limited automated functions, go with the NuWave while those who want superior long term efficacy should invest in IQAirs as they filter out smaller particles more efficiently than their competitor does. For many households both options will suffice.
The IQair  filters cannot be washed so you'll have to buy a new one when it's time for replacements. The cost of replacing them can add up over time if you don't keep track of your usage cycle and if they wear down earlier (they can if air quality is too low and the purifier has to work 24/7). Although they designed to work for long periods of time (PreMax for 18 months, V5-Cell for 2 years and HyperHEPA for 4 years).
IQAir Atom Car and IQAir Atom Personal Air purifiers
IQAir Atom Car Air Purifier filters out allergens, dust and other pollutants in the car.
The IQAir Atom Personal Air purifier is a personal unit for asthma sufferers with allergies or pets who need to stay indoors all day. The air quality filter helps reduce allergic reactions caused by indoor pet dander, pollen grains and mold spores.
Conclusions
The final conclusion on the NuWave Oxypure and IQAir air purifiers is that they are both strong contenders in their respective categories. While there can be some debate as to which one will work better for you, it really comes down to what your needs are and how much money you want to spend.
For example, if you live outside of an urban area, then the NuWave Oxypure might be a more economical choice because of its washable filters and high CADR ratings for smoke, dust and pollen for large spaces.
If however you're living near or inside any major city where pollution levels are high (or just plan on being home while running either device), then we suggest going for something like the IQAir HealthPro Compact or Plus. It is also a must have machine if you suffer from asthma or allergies.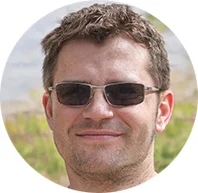 My name is Alex Evans and I own this website. I have been in air purifier industry for several years now and nowadays I write about air purifiers, their features, benefits and downsides. Cheers!