Last updated on October 8th, 2022
Nuwave Oxypure and Rabbit Air purifiers are both great options to get the air in your home feeling fresh. However, there are some key differences between the two that you should consider before making a purchase. I'm going to compare Nuwave Oxypure vs Rabbit Air Purifiers on this page
Which one is better for you: Nuwave Oxypure or Rabbit Air purifiers? I break down all of the features and benefits below so you can find out which one is best for your situation!
Nuwave Oxypure Pros

Rabbit Air Purifiers Pros

Works best in large rooms
3 free filters
Long-lasting filters

Works best in medium rooms
Several models available
Price
If you don't see the whole table, scroll it horizontally
Image

Air Purifier

Review & Price

Nuwave OxyPure


Designed for large spaces
High CADR ratings for pollen, smoke and dust
3 free HEPA/Carbon-activated filters
5-year warranty
6 fan speeds





Shop at Official Website





RabbitAir MinusA2

Highest-rated
A few available models
Cleans spaces up to 815 sq. ft.
Some models work with Alexa
Can be mounted on the wall
Advanced HEPA Filtration

Check discount availability




Rabbit Air BioGS 2.0

A few available models
Cleans spaces up to 625 sq. ft.
4-stage Filtration
Quiet

Buy SPA-550A model





Buy SPA-625AW model




What They Have in Common
Both Nuwave Oxypure and Rabbit Air purifiers remove dust, pollen, pet dander, smoke particles and other airborne contaminants from the air. They do this by using a series of filters that catch particulates as they pass through them. This process is called filtration.
One thing these two types of air purifiers have in common is their filter type: both use a HEPA filter to trap microscopic allergens like mold spores or animal hair while allowing clean air to flow into your home. If you have allergies or asthma concerns, then it's likely that either one will be an effective choice for you!
Their filters are washable and reusable.
Each one has a filter life of approximately 5000 hours, meaning that they will need to be replaced every six months or so. You may also want to replace the pre-filter for your Rabbit Air unit on occasion. Which means you'll have two expenses in about 12 months: the filters and pre-filter.
If you live in an area where there is high pollen or dust content, then Nuwave Oxypure might be more beneficial because their filters tend to last longer.
Nuwave Oxypure does not employ ionizers like some air purifiers do.
How They Differ
Nuwave Oxypure has a much higher CADR rating, which means that it is able to filter faster a wider range of dust, pollen and smoke.
Rabbit Air purifiers use less energy and are easier to maintain.
Rabbit Air offers cheaper models for medium-sized rooms. If you don't want to overpay, their air purifiers might be better choice.
Although, Nuwave offers 3 additional filters if you purchase it at their official website. Combined, they will last at least 2 years without any replacement.
If you value excellent customer support, then Rabbit's air purifiers could be a better choice.
Which One is better
Objectively Nuwave Oxypure seems like it would be the best choice; however, this decision differs depending on individual needs. If you live in an area where there is high pollen content then Rabbit Air might work out better because their filters last longer than NUWAVE's, but if your main concern is dust or smoke particles (especially small particles) then Nuwave OxyPure will do a much better job.
If you have large rooms, 800 square feet and over, then Nuwave is also a better option. In a case with small and medium rooms, Rabbit air purifiers will do their job saving some cash in the process.
Three additional replacement filters also add up to Nuwave's option.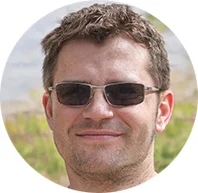 My name is Alex Evans and I own this website. I have been in air purifier industry for several years now and nowadays I write about air purifiers, their features, benefits and downsides. Cheers!