Last updated on December 13th, 2022
After you have swapped the old air filter on your Dyson air purifier (TP01, TP02, TP04, etc.) you need to reset the blinking red light. Down below is a quick guide on how to do it.
To reset the filter warning on Dyson Pure Cool, go get your remote controller and press and hold the Night mode button. The lights should go off in a few seconds.
If the lights didn't go off, check whether you have installed the filter and assembled the unit correctly. If the problem persists, contact Dyson support 1-866-693-9766.
If you want to factory reset your Dyson air purifier, then you can do it two ways: using the app or without it. To do it with the app you have to:
Open Dyson Link App
Select Your machine settings
Scroll down and select Remove, then confirm the removal.
To reset your Dyson Pure Cool air purifier without the app:
Press and hold ON/OFF button on the unit at least for 20 seconds. You'll know when resetting is done if the WiFi symbol flashes between white and green.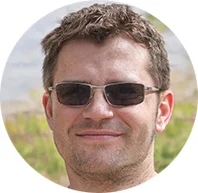 My name is Alex Evans and I own this website. I have been in air purifier industry for several years now and nowadays I write about air purifiers, their features, benefits and downsides. Cheers!