The reputation of air purifiers isn't as good as one wishes for: they get broken too fast, there are often issues with replacing filters and the filters themselves often do not filter out harmful airborne contaminants. Since most portable air purifiers are made for home use you don't need to remove industrial solvents but kitchen smells, body or pet odors. And even then there is a good chance you may stumble upon a unit that does absolutely nothing and has zero effect on the air quality in the room (and sometimes smells stinky!).

Here I'm not going over various theoretical situations that may be the reason why the unit isn't working or just bad – I'd rather share my personal negative experience with portable air purifiers and how I could've figured this out at a time so you may find some useful tips for yourself.
Reason #1. There is a source of strong chemical odor in the house/room that constantly generates a bad smell and it won't go away no matter how long air purifier is running.
Example: A few years back I had to clean the house's floor with a strong chemical cleaner (it was really dirty!). The cleaner I used was really helpful but the smell was extremely strong and disturbing. At a time I had a Xiaomi air purifier – don't remember the model, but I bought it for about 100 bucks. As I recall, it didn't perform particularly well but I still decided to give it one more chance.
As you've already guessed it didn't work out at all. The result of my test was the following: the strong chemical smell was replaced by the stuffy chemical odor that filled the whole space. Basically, the air purifier just lifted up the chemicals found on the floor and continued to circulate it in the air making it totally unbreathable. At the same time, the floor continued to "generate" odors, so I turned off my unit after 20 minutes of use.
What I should've done: There are at least two options if you have found yourself in similar situations.
Option #1. Use an ozone generator to remove chemical smells. Ozone is a natural oxidant that has the ability to destroy various smells, including strong odors. And the price is really low – you can find a really good unit for under $100 – check this list. However, you may use one only in an unoccupied space – so follow the instructions carefully.
Option #2. Use other methods of getting rid of chemical smells. Open up all windows, use baking soda and other solutions and just wait. After one or two hours the smell usually goes away.
Reason #2. Your air purifier is just bad (or a pure scam).
Example: You don't need to far to find my example – just take a look at my experience with Proton Pure air purifier. Unfortunately, there are many scammers out there and air purifier sellers have a lot of them too.
What I should've done: For me it was a test of an unknown brand and I understood the risks but if you get your first air purifier that gets broken the next day you'll definitely get disappointed in the industry very quickly.  There are 2 options that I recommend to choose from if you found out about air cleaners and want to get one for yourself.
Option #1. This one is a no-brainer and doesn't require extensive research. Just get yourself either a Coway or Winix air purifier. Both manufacturers come from the Republic of Korea and have been designing and manufacturing portable home HEPA air purifiers for decades. Coway's Airmega Mighty Air Purifier (model number AP-1512HH) or Winix PlasmaWave 5500-2 are affordable, reliable, have similar specs and perform similarly with the Winix having a slight edge when it comes to odor removal, in my opinion. In addition, both models feature an optional (you can turn it off) in-built ionizer that makes the air smell fresher.
Option #2. The second option requires from you a little more effort and research. Click on the link here and get yourself familiar with the best AHAM-rated air purifiers. AHAM stands for Association of Home Appliance Manufacturers and they have developed standards for air purifiers too. Basically, if an air purifier was certified by this organization you can be sure it does remove dust, smoke or pollen from the environment of a specified size. So your only task would be to find an air cleaner that would cover the whole space of your room or house. And by the way, both Coway and Winix air purifiers were certified by AHAM.
Reason #3. Air filters do not fit the body of the unit, and the air just passes around and doesn't get filtered.
Example: Once I owned an old air Coway purifier that was discontinued and the manufacturer stopped making genuine air filters. I went to Amazon and buy two replacement filters from 3rd party but they didn't fit at all, so I had to cut them to make them fit inside the unit. However, it didn't help much as air passed through the open space between the purifier's walls and the filter. In the end, I had to buy myself a new air purifier.
What I should've done: Realistically speaking, there is not much you can do in this situation. Even if you buy an air purifier with 2 or 3 replacement filters, you will run out of them one day anyway and if there are no good replacements, your unit becomes a useless piece of plastic.
There is no way to determine how long an air purifier will be present on the market – most popular models may live for years, even decades – a good example would be Tracs air purifiers that are over 20 years old but still on sale. And they should – their units are extremely durable, equipped with the true medical-grade HEPA filter.
Others may have problems with replacement filters from the start. I review air purifiers and it's wild for me to see how sometimes there is one on sale for over half of the year but there are no replacement filters at all!
These are the most common reasons why air purifiers are bad based on my experience. And what is your opinion? Share in the comments below!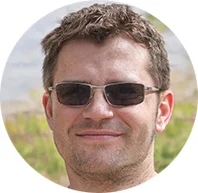 My name is Alex Evans and I own this website. I have been in air purifier industry for several years now and nowadays I write about air purifiers, their features, benefits and downsides. Cheers!