Last updated on May 29th, 2022
If your Phillips air purifier shows code F0 this article will help you to fix the issue.
Generally speaking, P0 on Philips air purifier's display means the pre-filter is too dirty and it needs to be cleaned. Cleaning procedure should be explained in a manual that you got with your air purifier.
Beware, not all pre-filters can be cleaned with water and many of them can only be vacuumed. See the manual for more detailed instructions.
The P0 code applies for all air purifiers manufactured by Philips. These include Aerasense, Vitashield, AC2887, AC1215, Philips 2000, 1000, AC1217, AC3829 and others. This is a standard code for a dirty pre-filter.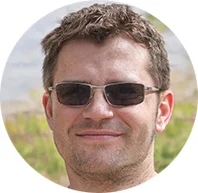 My name is Alex Evans and I own this website. I have been in air purifier industry for several years now and nowadays I write about air purifiers, their features, benefits and downsides. Cheers!