Last updated on June 26th, 2022
Many products are crowdfunded today and air purifiers are no exception to this. I decided to take a look at 5 successful Kickstarter air purifier campaigns and how they ended.
Aura Air Wall-Mounted Air Purifier Review
Backers: 927 (Kickstarter), 1045 (Indiegogo)
Pledged: $289,456 (Kickstarter), $333,174 (Indiegogo)
Last Kickstarter update: June, 2021
Israel-based team started their page featuring Aura air purifier on January 29, 2019. The next day their goal was reached and in total backers provided the company with $289,456 on March 30, 2019. The minimum pledge was $279 for one unit ($229 for early birds).
Initially estimated delivery date was set to June 2019, but in reality it happened one year later. In June 2020 the first 100 devices were manufactured and sent to backers. In November 250 air purifiers were sent to their owners.
In June 2021 the Aura team has reported that they completed 98% backer fulfillments. This is also the latest update on their Kickstarter page. Now the air purifiers is also available at Amazon.
Now, is Aura Air worth the price? Let's take a look at the specifications:
Recommended Room Size: 600 sq. ft.
Max Noise: 64 dB
Filters: Pre-filter + Ray Filter (includes HEPA, Carbon, Copper)
Additional cleaning: UV-C LEDs, Sterionizer (ionizer)
App:
CADR (Clean Air Delivery Rate) isn't mentioned anywhere. Thankfully, at the official site you can find mention that recommended space coverage based on 2.5 air changes per hour. Using this simple CADR calculator we can figure out Aura Air airflow: it's 200 CFM (cubic feet per minute).
All in all, Aura Air looks like decent air purifier, but low CADR ratings is really what makes it overpriced. Plus, it never went any unaffiliated AHAM-verification, so the airflow could be even lower. For example, Air Health Skye air purifier has 50% higher independently-tested CADR for smoke, pollen, dust and it too features UV-C light, app and an additional PCO filter. It has higher price tag, but the features worth it.
Interestingly, that on their Kickstarter page Maya Peled (official representative of Aura team) put out an info graphic that listed Aura Air at $389. Nowadays it retails at $499. Inflation? Honestly, the initial price represents this air purifier's capabilities way better. The only real thing that makes Aura Air interesting is its ability to mount it on a wall or ceiling.
End result: Aura Air launched successfully, now available to buy for everyone in the world. The company also has released their Aura Mini air purifier in the summer of 2021.
Breth Air Purifier Review: The Next Generation of…Scam?
Backers: 779
Pledged: $139,684
Last Kickstarter update: February, 2021
If you think that Aura Air is overpriced, how about gathering over $100,ooo and not delivering at all? Yep, that's Breth air purifier for you!
The history starts on September 13, 2018 when the initial backing was started. Almost one month later the project was funded successfully and since then the backers received a whopping nothing from it. Shortly after Ray Greenstreet (a person who has created the page on Kickstarter) also opened an additional crowd funding page on Indiegogo which managed to bring an additional $146,799.
But that's basically it. As you already guessed, nothing came out of this project and never will be. After the funds were secured, updates on Breth development slowly faded away: from six in 2019 to one in 2020 and one in 2021 which is dated to February 19. In the last update Ray Greenstreet talks about the impact of Covid-19 on manufacturing process and swears that Breth air purifiers will be delivered in third/fourth quarter of 2021. Nothing was delivered.
People continue to express their anger in comments section and some are still hoping for a refund. Interestingly, site gobreth.com is still functioning to this day. The last time Ray signed in his Kickstarter account was 22 October, 2021…
End result: Kickstarter and Indiegogo backers scammed. Total sum that disappeared: $286,483.
Eteria: Personal & Filterless Air Purifier
Backers: 1020 (Kickstarter), 1173 (Indiegogo)
Pledged: €200,500 (roughly $226 thousand) on Kickstarter, €236 481 (~ $266,000) on Indiegogo
Last Kickstarter update: January, 2022
This project was launched on October 6, 2020 and in its first day already received 50k from backers. It total, Vitasy (company responsible for developing the air purifier) managed to gather over $200 thousand in just a little over a month.
You may ask: Is this yet another scam, this time "personal"? Doesn't seems like it.
The first batch of Eteria personal air purifiers were shipped in November of 2021. Before that the company provided backers with constant updates and answered all questions in the comment section.
The remaining air purifiers should've been shipped in late January 2022.
End result: Successful shipments after 1 year of launching the product. Official website already sells Natede Smart air purifier and based on "Our Story" page it seems like the company had some experience is making air purifiers, hence such quick release of the Eteria.
Löv Air Purifier: Northern Design with Korean

Backers: 359 (Kickstarter), 397 (Indiegogo)
Pledged: $91,543 (Kickstarter), $102, 067 (Indiegogo)
Last Kickstarter update: November, 2021
This is another successful project made with Kickstarter. Launched in July, 2020 the project was funded by August 21 on Kickstarter. The lowest pledge was $1 "High Five", but if you was to get the air purifier price started at $186 for Type 1 and $199 for Type 2.
Korean-based company KOMMA managed to start delivering their product after 7 month of waiting: first Löv air purifiers reached their backers as early as in March 2021. The majority of their air purifiers were shipped between April and May of 2021.
Löv air purifier was designed in Denmark, but developed and manufactured in Korea. It features standard 3-stage air filtration process with pre-filter, HEPA filter and Activated Carbon filter. It also can be mounted on walls and comes in several colors. Nowadays it priced around 350 USD at the official store on kommaofficial.com.
End result: Successful launch and quick shipment. Could KOMMA compete with another Korean-based renowned manufacturers like Winix and Coway in the nearest future? Who knows.
Mila Air Purifier Review
Backers: 3636 (Kickstarter), 4601 (Indiegogo)
Pledged: $1,156,992 (Kickstarter), $1,577,676 (Indiegogo)
Last Kickstarter update: November, 2021
Mila air purifier stands-out the most among projects listed here, as in total the team behind it managed to gather over 2 and a half million dollars on their air purifier! Not bad, not bad at all.
The story begins on November 12, 2019 when the crowdfunding project was created on Kickstarter. On December 20 it was successfully launched with $1,156,992 in funds. To be eligible for the Mila air purifier, one had to pledge at least $199. For the CADR rating of 240 CFM it was a fair price.
On June 9, 2020 the San Francisco based Mila team announced that the air purifiers are sent for every backer in the USA and Canada. Twenty days later the company announced finishing their orders for their European backers.
End result: Successful launch of the Mila air purifier, quick delivery after the finish of Kickstarter campaign. The air purifier is available to order on Amazon. Keep in mind though, that backers have reported their units dying after approximately one year of use. It's not uncommon for air purifiers to die 2-3 years after extensive usage, but for the ~400 USD price tag the manufacturer could've done better.
Obviously, these aren't the only crowd funded air purifiers that were successfully launched after the initial Kickstarter help. Wynd air purifier is the best example, with 3456 backers pledging $604,792 to help release the product or The briiv Air Filter with 658 backers pledging £183,818 (~$248 thousand) although the latter isn't your regular air cleaner. The Wynd is also available on Amazon, although the consumer rating isn't promisingly high.
There are a lot of air purifier projects that never seen the light of successfully finishing backing campaign, but some of them still managed to release their product and stay relevant to this day. Airdog air purifiers is the best example of this.
It seems fair to me to say that Kickstarter air purifiers are a thing today and most of them are real. But you have to wait at least 6 to 8 months for your air purifier to arrive and that's definitely a very long period of time. Some people in comments even complained that they've been waiting for their unit for months, suffering from allergy all this time. Guys, saving $100-200 isn't worth your health and comfort! Stay healthy!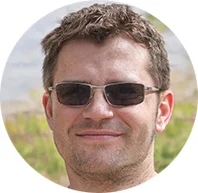 My name is Alex Evans and I own this website. I have been in air purifier industry for several years now and nowadays I write about air purifiers, their features, benefits and downsides. Cheers!