Last updated on May 29th, 2022
All Winix air purifiers use color codes to indicate air quality. These color codes are:
Blue

light. Means very good air quality. If your Winix PlasmaWave air purifier is set to auto mode it will run a low speed.

Amber

light. Means fair air quality.

Red

light. Means bad air quality as the sensor has detected many airborne pollutants in the air. The air purifier should run at a maximum speed in this case.
These color charts are the same for all Winix air purifiers including C535, 5300-2, 5500-2 and others.
P.S. If your Winix blinking red and the source of this is filter indicator, you should replace the air filter and reset the light.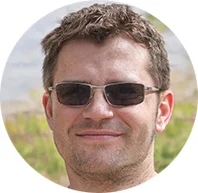 My name is Alex Evans and I own this website. I have been in air purifier industry for several years now and nowadays I write about air purifiers, their features, benefits and downsides. Cheers!