Last updated on October 19th, 2022
Getting rid of dead mouse odor or the smell of any dead animal ought to be really stressful. If you believe that with a smell eliminator like this you will get rid of it I must disappoint you: it ain't gonna happen unless the mouse has died minutes ago and the process of decomposing has just started.
The best cleaners that remove odors are HEPA air purifiers with Activated carbon filters. This combination of filters provides the best results when it comes to odor elimination indoors, whether it's your bathroom, kitchen, crawl space, warehouse or any place which had a dead animal for some time.
So which one to get? I've had success with the Winix PlasmaWave 5500-2 (review), Coway Airmega AP-1512HH (review), Blueair Blue Pure 211. The latter is designed for bigger rooms and it is pricier as well compared to the previous two. For smaller rooms 100-200 sq. ft. the Blueair Blue Pure 411 is a choice number one. In general, all Blueair air purifiers are good and reliable. If your concern is not only the smell of a dead animal but air quality in general, the Tracs TM250 is your best pick (look up reviews here).
What to do after you bought yourself an air purifier? Just plug it in, power it on and wait until it removes the odor. Sometimes you have to install the filter inside the body – but that takes less than a minute and doesn't require any skill. All products I have mentioned here come with an instruction manual which in detail covers the process of installing filters and running the unit.
After the odor is removed you can place the unit in one of your rooms – it will keep the air clean from dust, bacteria, odors, allergens. Air purifiers can be run 24/7 and the only maintenance they require is filter replacement. If you run the unit 24/7 the filter has to be changed every 3 to 12 months (depending on the model; in the case of Tracs air cleaners the filter lasts up to 3-5 years). If you run it from time to time you might need to change the filters once a year or so.
Hopefully, I have answered the question you had about eliminating dead mouse / animal smells from your house. If you have any questions feel free to ask in the comments below.
P.S. Ozone generators are also great odor eliminators. However, you cannot stay in the room when one is working.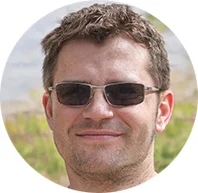 My name is Alex Evans and I own this website. I have been in air purifier industry for several years now and nowadays I write about air purifiers, their features, benefits and downsides. Cheers!