Last updated on January 17th, 2023
Winix PlasmaWave 5500-2 is one of the most popular air purifiers on the US market today and rightfully so. Winix has become a recognizable Korean brand for their air purifiers among many customers in the recent years and the 5500-2 model is a prime example of this. It comes reasonably priced, effectively deals with odors, pollutants and bacteria without being a burden at your bills.
In this Winix 5500-2 review we cover air purifier specifications, its main features and maintenance costs along with some advices on how to use it effectively.

Best Deal on Winix PlasmaWave 5500-2
Specifications
Space Coverage
360 square feet
Air Changes per Hour
5 (AHAM-verified, read ACH recommendations for rooms)
Influenza Removal
99.6% (strain H3N2)
Bacteria Removal
99.99%
Filtration Technology
PlasmaWave 4-stage air filtration technology
Filter Life
Filter Size (L x W x H)
16.25″ x 12.5″ x 1.5″
CADR Ratings
232 (Smoke) / 246 (Pollen) / 243 (Dust)
Max CFM of Air Moved
246
Speed Settings
5
Auto Mode
Sleep Mode
Sensors

Light Sensor
Smart Odor Sensor

Noise Level
27.8 – 54.8 dB
Power
70 Watt (How much Electricity will it use?)
Weight
14.8 pounds
Dimensions (L x W x H)
8.2″ x 15″ x 23.6″
Warranty
2 years on unit
Energy Star Certified
My Winix 5500-2 PlasmaWave Air Purifier Review
Read on to know more about Winix 5500-2 features that make it outstand many of the competitors on the market.
What's in the box
Air cleaner unit
1 Pre-Filter
1 Washable Carbon Filter
1 True HEPA Filter
Remote Control
User Manual
4-stage Air Cleaning Technology
Winix 5500-2 features 4-stage air cleaning technology. What that means? Let me brake it down for you.
When you turn on the purifier, it starts sucking in the air. Next, air inside the unit comes through 4 different filtration stages:

Pre-filter stage. That's where large airborne pollutants are caught. It includes but not limited to pet hair, dander, dust, pollen, fibers, lint and other large particles.
Trapping such particles not only essential for you to breathe cleaner air but for the air purifier's health too! So clean pre-filter at least every two weeks if you run it on day-to-day basis.
Carbon Filter stage. Winix 5500-2 uses washable honeycomb-styled AOC carbon filter. It designed to trap VOCs and remove cooking odors, smoke and pets.
Keeping this filter clean is what your objective is if you want to maintain air in your rooms forever and not just after a few months of usage. The manufacturer recommends washing the carbon filter each third month and replace it every 12 month. Beware though, if the air pollution level in a areas you reside is too high (industrial, highway etc.) this filter must be replaced more often.
True HEPA Filter stage. At this stage the Winix 5500-2 captures tiny airborne particles as small as 0.003 microns. These particles include bacteria, different allergens, smoke, dust and mold spores.
Keeping True HEPA filter clean is your primary objective if you have allergies since it's the main line of defense again bacteria. This filter is not washable, but it can be replaced. The filter should last around 12 months in general.
PlasmaWave stage. The fourth and last stage in Winix 5500-2 air cleaning process. PlasmaWave is a certified ion technology that uses hydroxyl as an oxidizing agent which reduces odors, VOCs and other airborne contaminants.
Take a note though: PlasmaWave releases a small amount of ozone, so if you suffer from asthma better to disable it. It may lead to less effective household odor removal, but other chemicals and large particles will be captured anyway. If you want to buy an air purifier that is ozone-free take a look at the Nuwave Oxypure smart air purifier.
Design & Controls
Winix 5500-2 is available in one color prion – charcoal gray. The unit itself has rectangular design with front and sides used for drawing the air inside where is passes through 3 physical filters to release it from the top back outlet whereas top is reserved for the handle and control panel:

It features several buttons and sensors:
Power button
Mode button (Auto/Sleep) with indicators above
PlasmaWave button with the indicator above
Fan speed button (select between Low, Medium, High, Turbo) with indicators above
Timer button (select between 1hr, 4hr, 8hr or off)
Filter replacement indicator
Filter reset button
Light sensor
Smart sensor
Despite being super-efficient, Winix 5500-2 is quite compact – it measures 8.2 inches in length, 15 inches in width and 23.6 inches in height. It can fit into most rooms or spaces – including tight areas. 5500-2 also lightweight and can be moved around – go upstairs or downstairs.
First Run
After turning on the Winix 5500-2 will automatically detect air quality in your room with the Smart sensor and after a few minutes the unit starts working in the Auto mode with PlasmaWave on. You can manually configure fan speed and turn off PlasmaWave using appropriate button on the remote control or the unite itself.
You can monitor air quality by the spanned out LED light located down below buttons. Red color is reserved for poor, Amber for fair and Blue indicates good air quality.
Winix 5500-2 can go into Sleep mode utilizing it Light sensor. When a room gets dark, the air purifier will turn on Sleep mode. In this mode the fan works even slower than Low speed setting (that's why manufacturer specifies the 5500-2 has 5 fan modes, despite having only 4 at a surface) and PlasmaWave technology gets deactivated automatically although you can turn it on.
Suitable Room Size for Winix 5500-2
Winix 5500-2 is an AHAM-certified air purifier for medium rooms sized 360 square feet with 5 verified air changes (ACH) per hour. Here is a table for different room sizes and how long it takes for Winix 5500-2 to clean air:
| | | |
| --- | --- | --- |
| Room size | How long it takes to clean room | ACH |
| 360 sq. ft. | 13 minutes | 5 |
| 435 sq. ft. | 15 minutes | 4 |
| 580 sq. ft. | 20 minutes | 3 |
| 870 sq. ft. | 30 minutes | 2 |
| 1740 sq. ft. | 1 hour | 1 |
If you have allergies and/or asthma, you should look for air purifiers with ACH rating 4 or higher. If you don't have any breathing conditions, ACH 3 is enough for living rooms and as low as 2 is enough for bedrooms. ACH 8 as a rule of thumb is recommended in heavily smoked rooms.
If you want to calculate air changes per hour for your room and get a closer look what are the general recommendations, go to the ACH calculator & recommendations page.
Maintenance Costs
Replacement Filters: ~$60 for replacement filters set (model H 116130) consisting of 1 washable carbon filter and 1 True HEPA filter. Check price & availability.
Electricity Costs: ~$3 per month running 12 hours per day on Turbo speed. Use our Energy Consumption Calculator to estimate electricity usage and costs of the Winix 5500-2 air purifier based on your local electricity rates.
Total Yearly Operating Costs (Replacement Filters + Electricity): approximately 100 USD.
Pros & Cons
The Good
4 stage air cleaning w/ Pre-Filter, Carbon Filter, True HEPA Filter and PlasmaWave technology
Price
Washable long-lasting carbon filter for odors
Quiet
Sleep mode is activated automatically
Comes with detailed manual
The Bad
Releases small amount of ozone when PlasmaWave technology is on
Fan speeds aren't evenly spaced out
Winix 5500-2 vs Winix 5300-2
Winix 5500-2 is an upgraded version of the 5300-2 model. The differences between these air purifiers are listed down below in the table:
If you don't see the whole table, scroll it horizontally
| Model | Winix 5500-2 | Winix 5300-2 |
| --- | --- | --- |
| Image | | |
| Color | Charcoal Gray | Gray |
| Reason to Buy | Efficient long-lasting filter | Lower Price |
| Carbon Filter Type | Honeycomb-styled | Impregnated |
| Washable? | | |
| Filter Life | 12 months | 3 months |
| Price | Under $250 | Under $200 |
Also take a look at: Winix 5500-2 vs 5300-2 vs 6300-2 Air Purifiers Comparison
FAQs
Where should I place the Winix 5500-2 air purifier?
The appliance needs space to run. Sure, it will run anywhere – even behind the sofa. But then, it needs an open space to grab microorganisms, dust, and pollen from multiple parts of the space. Therefore, try to avoid confining it. Let it see the whole space. As a general rule of thumb, it should be about 12-18 inches from any furniture or walls.
How long does it take for the Winix PlasmaWave 5500-2 to clean a room?
360 sq. ft. room is cleaned in 13 minutes. Cleaning speed depends on a size of your room. Navigate to the Suitable Room Size section of this review for more information.
Can I clean carbon filter?
You definitely should! It is recommended to wash the filter every third month using tap water.
Can I clean Winix 5500-2 True HEPA filter?
You should clean pre-filter or AOC (Carbon) filter, but do not wash Winix HEPA filter as it will break the ability to capture dangerous particles.
How often should I change filters?
The Winix air purifier will alert you when it is time for you to change the filter. If the air purifier is maintained properly, you shouldn't change filters more often than after 12 months of use.
How often should I wash or change pre-filter?
Pre-filter is permanent, you can't replace it. But it has to be cleaned every 14 days to keep it working as expected.
How to reset filter light on Winix air purifier?
Press and hold the reset button for at least 5 seconds with a small object such as a paper clip before the Check Filter light turns off. Click here to know more.
How to clean Winix 5500-2 Air Purifier?
First, unplug the unit before cleaning procedure.
Second, remove any filters that may be dirty.
Third, use a vacuum cleaner or air compressor on all surfaces of the unit including inside and outside vents and pre-screen filter (following 'AIR FLOW' label).
More information on that you can find in manual.
How to reset Winix PlasmaWave 5500-2 air purifier?
Turn off the power by pressing the "Power" button on top of your unit for several seconds
Do it until you hear successive beep
After hearing this beeps the light should go off
How do I change the True HEPA filter?
Remove front panel by grasping the bottom edges and pulling towards you
Remove pre-filter
Remove carbon filter
Grab the tabs on the old HEPA filter to pull them out
Get your new filters from the package and remove it from protective plastic wrap
Place it into the Winix 5500-2 air purifier
Close it with Pre-filter following AIR FLOW label (arrows pointing at the air purifier)
Reset air purifier by pressing the button and holding it for 5 seconds until it beeps
Place the front panel back on the purifier.
Alternatives
The best alternative for Winix 5500-2 would be another Winix-made air purifier. If you're aiming for an air cleaner with voice control you may take a look at Winix AM90. If you have pets, Winix HR900 would be the best option out there. If you value performance above all, Winix AM80 is a no-brainer. For small bedrooms and offices Winix A230/231 model is go-to option.
Check out these Winix air purifier reviews
If we're talking about other brands in the same price category, Honeywell HPA300 is a popular reliable air purifier designed for large rooms up to 465 square feet with higher CADR rating for smoke (300), dust (320) and pollen (300). But it lacks smart sensors and auto mode. Here's my in-depth Honeywell HPA300 review where I give out more details about this model.
Coway Airmega AP-1512HH Mighty air purifier is another decent competitor to the 5500-2 from the same price category. The CADR ratings are almost the same, it is a bit more powerful and has 3 year warranty. On the other hand, fan speeds are limited to three and there is no sleep mode. Read my Coway Airmega AP-1512HH Mighty air purifier review to get more idea about this model.
For big rooms and large spaces in general we recommend to check out NuWave OxyPure Air Purifier. There are many reviews (including ours) of this not cheap but effective home appliance.
Conclusion
This Winix 5500-2 review should give you some good ideas about what you can expect from this air purifier with ionizer. Overall, this appliance does what it is supposed to do: it traps VOCs, bacteria, odors and releases clean air for you to breathe. No matter what affects the air quality in your home, urban and rural pollutants will be successfully eliminated with the Winix 5500-2 air purifier.
Best Deal on Winix PlasmaWave 5500-2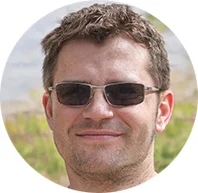 My name is Alex Evans and I own this website. I have been in air purifier industry for several years now and nowadays I write about air purifiers, their features, benefits and downsides. Cheers!