Last updated on October 29th, 2022
Welcome to this quick guide that will help you fix the Hathaspace air purifier beeping.
The reason for your unit's beeping is the air filter that you haven't changed for a while. When the time comes to change it, your Hathaspace air purifier starts beeping reminding you to replace the old filter with a new one.
To fix the issue you have to:
Buy a new filter. Links:
Open the unit and replace the old air filter with a new one. You can find the detailed process in the instruction manual of your purifier.
When you installed a new filter, simultaneously press buttons AUTO and TIMER for 3 seconds.
The beeping should stop.
If the issue proceeds, check whether you have installed the filter correctly or contact Hathaspace customer support via their support system or call 800-446-0535.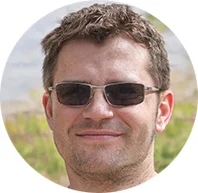 My name is Alex Evans and I own this website. I have been in air purifier industry for several years now and nowadays I write about air purifiers, their features, benefits and downsides. Cheers!