Last updated on January 1st, 2023
Nothing is more unpleasant than a stuffy room, especially in the summer heat. It's stale, it smells like a filthy sock, and it's just uncomfortable. In addition, stale air may be a sign of a larger issue like mold or mildew that is present throughout your house. It's critical to take fast action if you notice stuffy, unpleasant scents in your house.
The easiest way to remove this unpleasant smell from your house is to use a portable HEPA air purifier with ionizer. These devices not only capture particles of dust, allergens, bacteria, but also make the air cleaner and fresher. And you can turn off the built-in ionizer at any time if you feel so.
Now we're up to the question of 'Which air purifier cleans a stuffy room the best?'. It's an easy answer – the one that can cover the whole area of your house or room. Obviously, a $50 unit won't have enough power to clean a 500-square feet room, but it might be enough to clean the air in a small bathroom, bedroom or kitchen.
I have selected the following air purifiers for stuffy rooms:
Alen BreatheSmart 75i for large rooms over 600 square feet. Despite its high CADR rating and large filters, it is super quiet at low speeds and is designed to run 24/7 throughout the whole year. Apart from having a HEPA filter it also uses an Activated Carbon filter for odors and the in-built ionizer is extremely good at freshening the air inside your home.
A decent alternative to this Alen air purifier is the Air Health Skye: it is designed by Air Health, a company that knows how to deal with odor, unpleasant scents and air pollution. I have reviewed this portable air purifier here, recommend checking it.
Coway Airmega AP-1512HH for medium and large rooms. Its 4-stage air cleaning process ensures you will breathe clean and fresh air. I talk more about this affordable and powerful air cleaner made by Coway in this review.
A good alternative to it is the HoMedics 5-in-1 Deluxe air cleaner, I compare both purifiers on this page.
Winix A230 H13 tower air purifier for small rooms, nurseries, bedrooms. Despite its small size, the unit soaks up the air well and can really make a difference when placed in a small space. Its manufacturer – Winix – is a long ago established Korean company that has been making air cleaning solutions for decades now.
All air purifiers I have mentioned above are reliable, use true HEPA filters to clean the air and are very easy to maintain: from time to time their filters have to be replaced to keep them going.
And what are your solutions to clean air in stuffy rooms? Share in the comments below!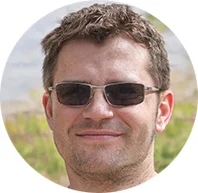 My name is Alex Evans and I own this website. I have been in air purifier industry for several years now and nowadays I write about air purifiers, their features, benefits and downsides. Cheers!