Last updated on June 13th, 2022
This is the second air purifier produced by Kokofit, the first one was smaller and cheaper. Now the company claims that it can purify area in 720 square feet room. Are these claims true? Find out in this Kokofit air purifier review!
Specifications
| | |
| --- | --- |
| Model | KJ510B |
| Space Coverage | 360 square feet (calculate ACH for your room) |
| Particles Removal | 99.97% at 0.3 micron |
| Filtration Technology | 3-stage (pre-filter, HEPA, Carbon) |
| Filter Life | 6 months (Replacement Filter) |
| Filter Size & Weight | 12.5″ x 9.9″ x 9.7″; 2 pounds |
| CADR Ratings | 190 CFM (Smoke, Pollen, Dust) |
| Speed Settings | 3 |
| Auto Mode | |
| Sleep Mode | |
| Sensor | Dust Sensor |
| Noise Level | 60 dB |
| Power | 60 Watt (How much Electricity will it use?) |
| Energy Star Certified | |
| Weight | 18 pounds |
| Dimensions (L x W x H) | 11″ x 11″ x 23″ |
| Warranty | 1 year on unit |
My Kokofit Air Purifier Review
What's in the Box
Kokofit Air Purifier Unit
One Filter
User Manual
Review
Kokofit air purifier is a pretty conventional air purifier. It offers standard 3-stage mechanical cleaning that includes pre-filter, HEPA H13 and Activated Carbon filter. Pre-filter catches hair and dust; true HEPA filter traps small particles down to 0.3 microns including bacteria and pollen; Activated Carbon filter designed to reduce odors in air.
Air cleaning is possible in Auto mode when build-in dust sensor automatically check the surroundings for pollution and based on that information switches between 3 speed modes: Low, Medium, High. It is also possible to manually select one of these speeds.
Kokofit air purifier also has Sleep mode, which is a nice addition if you prefer running the unit 24/7. In this mode lights are dimmed and the air purifier runs at the lowest speed. Which is good, cause at the highest speed you wouldn't have a nice sleep as the sound level can reach up to 60 decibels! On the lowest speed though it's below 30 dBA.
Suitable Room Size for Kokofit Air Purifier
If you somehow wonder why I put 190 CFM as Kokofit CADR rating, instead 320 is because the latter uses m³/h. Thankfully, Kokofit provides information on how fast their air purifier can clean area in 360 and 720 sq. ft. spaces, so detecting their CADR was pretty easy.
Here's a table for you to see how fast the Kokofit air purifier cleans space in different rooms:
| | | |
| --- | --- | --- |
| Room size | How long it takes to clean room | ACH |
| 236 sq. ft. | 10 minutes | 6 |
| 360 sq. ft. | 15 minutes | 4 |
| 720 sq. ft. | 20 minutes | 2 |
| 1440 sq. ft. | 30 minutes | 1 |
Mind you, that if asthmatics and people with breathing conditions have to have an air purifier that is able to achieve at least 4 air changes per hour. For them Kokofit air purifier will be somewhat effective only of their rooms are 360 sq. ft. in size or smaller.
Mind you, this table implies that the air purifier is run at the maximum speed, and if you put it into your bedroom you don't want to run it at a maximum speed due to noise levels. This is not a Rabbit air purifier that can achieve ground-breaking noise levels.
You can also use this ACH calculator to figure out the number for yourself.
If you want to calculate air changes per hour for your room using Kokofit for air cleaning and get a closer look what are the general recommendations, go to the ACH calculator & recommendations page.
Maintenance Costs
Replacement Filters: ~$60 every 6 months for a replacement HEPA filter (check availability).
Electricity Costs: ~$3 per month running 12 hours per day on maximum speed. Use our Energy Consumption Calculator to estimate electricity usage and costs of the Kokofit air purifier based on your local electricity rates.
Total Yearly Costs (Filters + Electricity): $155.
Pros & Cons
The Good
Child Lock
Sleep Mode
Cleans room from dust and hair
The Bad
High maintenance costs
Cheap build quality
Noisy at the highest speed
FAQs
Does Kokofit air purifier produce ozone?
No, it's ozone-free. The machine doesn't have built-in ionizer.
How to reset the filter indicator?
Press and hold it for 15 seconds. If doesn't work, unplug your Kokofit and turn it back on. Wait a few second and press and hold the button once again.
Wrapping Up The Review
So, is Kokofit air purifier any good? Yes, it does have some advantages. The primary being its ability to clean area from dust, pollen and hair. This is what it designed for. If you suffer from allergies in spring due to pollen or have a pet, this is an air purifier that may have a positive change on your health. Just keep in mind the room coverage I explained above: Kokofit isn't powerful enough for large rooms.
If you are looking for an air purifier for large rooms take a look at Levoit Core 600S or Air Health Skye. The first one is the best value for money I've ever seen and the second one is well-built air cleaner with several stages of air cleaning.
The problem with Kokofit air purifier also lies in the maintenance costs. It's not the most energy-efficient air purifier and the price for replacement filters make it even worse! Not so long ago they raised the price for their filter from $45 per piece to $60! So despite low initial price, in reality you will end up paying way more. And I've seen some people saying in their reviews that filters for Kokofit not always available.
If you don't want to end up one day without a replacement filter, you might want to take a look at Airdog air purifiers. These are pricy, but their air cleaning technology employs washable filters that do not require maintenance. So you basically pay for an air purifier and that's it, no more searching for filter replacements whatsoever!
If you are really tight on money and can't spend anything more than $200, I'd recommend checking out Winix or Coway air purifiers. These are well-established brands, that are not going to disappear at any given moment. For example, you never find any official Kokofit website because there is none and who is going to repair the unit if it gets broken?
All in all, Kokofit air purifier is worth the price, but there are also better alternatives which you should check out.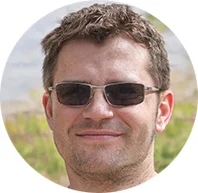 My name is Alex Evans and I own this website. I have been in air purifier industry for several years now and nowadays I write about air purifiers, their features, benefits and downsides. Cheers!