Last updated on January 1st, 2023
GreenTech GT 3000 is an old air purifier, it was released years ago, but it is still somewhat popular. Should you buy it in 2023 or there are better and cheaper solutions?
In this review I cover the GT 3000 features and problems in full.
Specifications
| | |
| --- | --- |
| Space Coverage | 3,000 square feet (calculate ACH for your room) |
| Particles Removal | 99.97% at 0.3 micron |
| Filtration Technology | Active, Ionizer and PCO Cell |
| Ozone Output | < 0.02 ppm |
| Filter Life | 1 year (Replacement Filter) |
| Plate Life | 2 years (Replacement Filter) |
| Speed Settings | 5 |
| Noise Level | ~55 dB |
| Weight | 16 pounds |
| Dimensions (L x W x H) | 12″ x 9″ x 12″ |
| Warranty | 1 year on unit |
My GreenTech GT 3000 Air Purifier Review
What's in the Box
GT 3000 Air Purifier
1x Filter
1x Plate
1x PCO Cell
1x Remote
User Manual
Review
GreenTech GT 3000 is an air purifier for the whole house. It is capable of cleaning air in 3000 square feet spaces, utilizing several technologies for that. Here they are:
Advanced Photo Catalytic Oxidation (PCO) Cell that destroys airborne contaminants that go through the cell. It also produces purifying plasma which is capable of breaking down odors, bacteria, mold and viruses. At the end, the pollutants turn into Carbon Dioxide and water vapor.
Ionization. The built-in ionizer generates negative ions that charge particles floating in the air, like dust, pet dander, bacteria. After some time, the particles become heavier and heavier, making them fall down to the ground as time goes by. Later on they can be vacuumed up.
Electrostatic washable filter is used to catch particles floating in the air with the help of ionizer. It also helps to maintain GT 3000 clean.
Common Problems
Now let's see what are the most common problems with the GT 3000.
First and foremost is finding the replacement parts. Electrostatic filter is washable, and ozone plates and PCO cell last up to 2 years, but they still need replacement. And good luck finding those! The plates and cell are hard to find, the last time I checked they weren't available even at the official GreenTech Environmental website! Without them you stuck with a not-working air purifier forever!
Another common problem is cleaning. It's hard and requires thorough following. The filter gets dirty each month, and the whole cleaning procedure takes some time. The GT 3000 manual provides information on how to clean, assemble and disassemble the unit, but it could be pain in the a** anyway.
The last major problem with the GT 3000 air purifier is its ozone generation. On medium settings the ozone level is within limits, but in High mode the air purifier generates too much ozone which could be harmful for anyone's health.
The company recommends using timer in Away mode. The timer allows to set up for how long the GT 3000 will work in full swing. It is very useful if a space needs proper air cleaning and there is no one inside the house. Although this just partially solves the problem, as it is not recommended to use High speed when people are inside.
Suitable Room Size for GreenTech GT 3000 Air Purifier
GreenTech GT 3000 can clean up spaces in spaces up to 3000 square feet in size, but it may take the whole day to clean up such large space. Sometimes it can take up to 24 hours for the air purifier to remove airborne pollutants and fresh up the air.
To put it into perspective, Tracs TM 250 air purifier is capable of cleaning 1,000 square feet in just 30 minutes, so GT isn't that powerful after all. It also has a lower price tag compared to the GT.
Maintenance Costs
Replacement Filters: ~$30 for air filter every year (check availability); ~$15 for plate every 2 years (check availability); ~$50 for PCO cell every 2 years.
Electricity Costs: ~$5 per month.
Total Yearly Costs: ~$90 for the first year, ~$155 2nd year.
Pros & Cons
The Good
Whole House air purifier
Low Maintenance
Washable filter
The Bad
Emits ozone
Expensive
Replacement parts aren't always available
Cleaning isn't easy
Wrapping Up
So should you consider buying GreenTech GT 300 in 2023? Honestly, rather not – the same can be said about it's cheaper version. It has several problems I listed above which score out it positive sides. It was considered powerful ten years ago for the price, but now it's overpriced – there are better and cheaper ozone generators on the market.
If you are looking for a durable, powerful air cleaner for medium or large rooms, have a look at Tracs air purifiers, I reviewed them here. The company offers both portable and ceiling air cleaning systems for the whole house, and provides 5 year warranty on all their products. Tracs true HEPA medical-grade air filters are top notch and some of their cleaners employ UV-C light which is considered to be the most effective killer of viruses and bacteria. In addition, they do not release ozone and are 100% safe for everyone.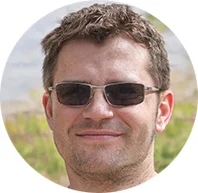 My name is Alex Evans and I own this website. I have been in air purifier industry for several years now and nowadays I write about air purifiers, their features, benefits and downsides. Cheers!