Last updated on October 11th, 2022
This Air purifier isn't available anymore! Take a look at other air purifier reviews here.

With air pollution becoming a constant problem and the health problems associated with it, breathing cleaner is the need of the hour. But what makes it possible to breathe cleaner air? The answer is Air Purifier. However, there are so many products available and choosing one can be a problem. That is why I want to talk about the MOOSOO Air Purifier and tell you everything about what this product has to offer in this review.
MOOSOO Air Purifier is an excellent product if you are looking to get the best in the market. There are some great customer reviews about the product, and it's no surprise that it's rated 4.5 on Amazon. It's easy to handle and comes packed with unique features that can improve your indoor air quality. The product is also highly recommended for people with breathing problems, specifically Asthma.
The best way to find out about what this Air Purifier can do was to try it out. So after some extensive use, I can now give you the verdict. Here is the in-depth MOOSOO Air Purifier review that you have been looking for.
Before I dive into the review, here is a quick look at some of the pros and cons.
The Good
It comes with three filtration system
Turbo-air technology for better airflow
Three wind speed options
Low noise for fewer disturbances
It comes with night light features
Easy replacement of filters
It can filter up to five times an hour for one room
The Bad
Getting replacement filters can be difficult
Delivery options are limited
If you are unlucky, there are chances of receiving a damaged product.
MOOSOO Air Purifier Review
When there are lots of products in the market, choosing the best can be a daunting task. But the MOOSOO Air Purifier is tried and tested, so you will get to know what you pay for. If you haven't heard of the brand, it's worth mentioning that it is a brand trusted by many customers for its products. True to what it stands for, the products deliver in performance, and customers get their money's worth.
Judging by the customer reports, it drastically improved the air quality indoors and reduced some of the problems for asthmatic patients, and solved dust allergy problems for many. It's safe to say you can trust this air purifier of its CARB certification as well, and like many other purifiers, it does not produce ozone.
First impressions
I was skeptical about the MOOSOO Air Purifier, but I was surprised by the size once it arrived. For an Air Purifier, it looked pretty small with dimensions 9.45×7.01×20.16 inches, and taking it out of the box and lifting it was not a problem. Weighing at just over 3.6 kg's, I could carry it and place it anywhere I wanted with ease. The product also arrived on time and had no issues like broken parts or loose parts inside. It looked neat, compact, and a simple design that exuded a modern touch. First impressions are crucial, and I admit that the product fulfilled my expectations.

Built quality
Now let's talk about the build quality of the product. The MOOSOO Air Purifier has a robust built. Despite the small size, it comes with the current technology called turbo-air control, which is quite powerful. This thing can generate some exceptional airflow inside the room, and surprisingly, it does not make any disturbing noises. It stays stable even at the maximum speed and has no issues with noisy parts or vibrations.
The MOOSOO Air Purifier comes with simple buttons. There is a power button and four other buttons for sleep, wind speed, night light, and a filter replacement indicator. However, there is no remote feature. Nonetheless, it is pretty straightforward to use, which is excellent. The night light option is a great feature for those that want a bit more visibility at night. If you wish for calmer indoors, keeping the air purifier on sleep mode works fantastic. This feature is also perfect if for your baby. It helps your baby breathe healthier and sleep better.
The built quality is satisfactory. The outer stainless steel layers are robust enough to withstand bumps, and you can choose from two colors; white and black. Compared to most other air purifiers, the built looks premium and is a bang for the buck!
Filtration system
The real difference that can make an Air Purifier stand out is through the filtration system. No matter how well built the product is and how good it looks, if the air filter is not up to mark, there is no value in it. MOOSOO Air Purifier makes a statement when it comes to the filtration system. The HEPA Air Purifier System with Three Filter Filtration makes the product shine, and it truly delivers as advertised.

The filtration on this product goes through three layers which ensure that you get some of the best air quality indoors. The pre-filter captures all the incoming impurities like dust, smoke, pollen, pet hair, etc., while the Ture HEPA Filter takes care of all the harmful gases like dust mites and allergens. For what it's worth, it's safe to assume that about 90% of all impurities are taken care of by the filter. There is also a carbon filter, and the filters are ultra-fine, which can take care of anything from dust to pollen. To be a bit more precise, this filtration system can handle anywhere from 0.3 microns.
So does the filtration system improve air quality indoors? The answer is yes! I observed an instant change and also noticed that it could take care of pet dander as well. Having pets like dogs can cause indoor pollution because of their scalp, which is not visible. The MOOSOO Air Purifier absorbs these pollutants, so it is an excellent option for people with pet dogs.  The 1500 hours life service of the built-in HEPA filter also means that you can use it for a long time.
I also noticed that it could absorb a lot of smoke from the kitchen, which is excellent. Having a kitchen means frequent cooking, and it produces a decent amount of smoke which tends to stay indoors. But placing the MOOSOO Air Purifier made an immediate impact, and the amount of smoke started reducing. It captures all the impurities and filters them out. That applies if you smoke as well.
Room coverage

If you are curious about how much area this air purifier can cover, then here it is. As advertised, the MOOSOO Air Purifier lives up to its area coverage of 300 square feet. Many other air purifiers fail to satisfy customers in terms of area coverage, which is a big concern for buyers. Spending money on an air purifier that cannot cover a decent area is a bummer. But the MOOSOO Air Purifier delivers. I was happy with the area coverage and how effective it was in different corners of the room. The best way to find out is to place it on one end of the room and feel the difference from the other end.
Noise levels
Nobody likes a noisy piece of equipment indoors, and some air purifiers do make noise because of the in-built fan that keeps rotating. But what makes the MOOSOO Air Purifier shine is the low noise fan noise. Again, as advertised, this air purifier is ultra-quiet! You also have three different settings for the fan speed. So for optimum performance, you can keep it at maximum, and if you want calm, peaceful indoors and want to relax, you can select the low speed or sleep mode option. At lower speeds, the noise from the fan is as low as 25 dB, which is excellent! Even at maximum speed, you can expect the noise levels to be below 59 dB. So I was blown away by the noise level features of this product.
Delivery and performance
Overall, it's safe to say the MOOSOO Air Purifier is easily one of the best air purifiers you can find in the market. It satisfies what everyone looks for in an air purifier. The device is simple to use, gives you excellent filtration, covers a decent area in the room, and does not cause noise pollution. After about a month's use of the product, I observed that it took care of all the kitchen smoke. The air indoors felt a lot cleaner, and as a person allergic to dust, I found a significant reduction from constant sneezing.
Price
Price-wise, the MOOSOO Air Purifier is somewhere in the middle. It is neither too cheap nor too expensive. Air purifiers can cost as low as 45 USD and as high as 250 USD or more. So priced at just over 119 USD, it is affordable, and you get an excellent, well-rounded air purifier that can take care of your indoor air problems. I would highly recommend it if you are o the lookout to get one.
Manual
Like most other products, the MOOSOO Air Purifier comes with a manual that is easy to read and understand. It mentions the model number of the product and describes each button. You will find other specifications and features of the product such as the CARB certification, power supply, CADR value (Clean Air Delivery Rate), how to switch it on, how to adjust different speed levels, when to change the filter, etc.
How to use
The MOOSOO Air Purifier is probably one of the most straightforward air purifiers to use. Once the product gets delivered to you, all you have to do is open it, take it out, plugin, and switch it on. The easy buttons are self-explanatory, and you probably won't need to read the manual as well. However, keeping it on maximum filtration mode is crucial if you use it for the first time. It allows deep cleaning of the room and calibrates the in-built parts of the purifier to function well.
Maintenance
It is a crucial part of any device. Maintenance is vital and if you want the best out of the MOOSOO Air Purifier, remember to change the filters at least once in three or six months. The filters have a life span of 1500 hours, so it depends on the usage as well. But you don't have to keep track of it because it will notify you with a red light through the filter change button. Apart from that, there is practically nothing else to do! As long as you change your filters on time, it will keep the indoor air fresh and clean!
Frequently asked questions
With everything said and done about the MOOSOO Air Purifier, people can still have doubts and questions. So to clear things up, here are some of the answers to your queries.
Can I clean the filters myself?
No. The filters that come with the MOOSOO Air Purifier are not reusable. So cleaning them makes no sense and is not advisable. Replacing them is the only way.
Does it come with a warranty?
Yes, it does! The MOOSOO Air Purifier comes with a one-year warranty. Additionally, you can get a promo code or coupon for every purchase.
Is it like an air cooler?
No. Air cooler is different from an air purifier. An air purifier does not cool the room; it filters the air. So if you expect it to cool the room, it won't serve the purpose.
Does it reduce odors inside the room?
Yes. The MOOSOO Air Purifier can reduce odors. It takes care of odors from pets, carpets, smoke, and any other unpleasant smell.
Conclusion
So what do I think about the MOOSOO Air Purifier? I think it's worth every penny. Having a remote control feature would have been nice, but it does not take away that performance-wise; you can instantly feel the difference in the first few hours of usage. It doesn't cost a ton of money as well, which is excellent. Overall, you can't go wrong with this purifier if you want some of the best indoor air filtrations for your whole home at an affordable price!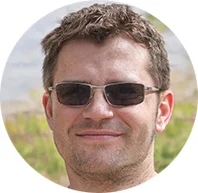 My name is Alex Evans and I own this website. I have been in air purifier industry for several years now and nowadays I write about air purifiers, their features, benefits and downsides. Cheers!