Last updated on August 4th, 2022
The main difference between Winix 5300-2, 5500-2 and 6300-2 air purifiers is their air filters.  Winix 5300-2, 5500-2 and 6300-2 are similar to each other in many ways (like utilizing True HEPA filter in each model, for example), yet there are some crucial differences that you should know about.
In this article I'm going to explore the differences between Winix PlasmaWave 5500-2, Winix 5300-2 and Winix 6300-2 HEPA air cleaners and give some hints on what air purifier you should get.
Winix 5500-2 vs 5300-2 vs 6300-2 Comparison Table
If you don't see the whole table, scroll it horizontally
| Model | Winix 5500-2 | Winix 5300-2 | Winix 6300-2 |
| --- | --- | --- | --- |
| Image | | | |
| Price | Under $250 | Under $200 | Under $200 |
| Color | Charcoal Gray | Gray | Charcoal Gray |
| Reason to Buy | Efficient long-lasting filter | Lower Price | None |
| Carbon Filter Type | Honeycomb-styled | Impregnated | Impregnated |
| Washable? | | | |
| Filter Life | 12 months | 3 months | 3 months |
Differences Breakdown
The table above listed the differences between the Winix 5500-2, 5300-2 and 5500-2. Now let's dive into the details!
Color
Each Winix model available in one color: 5500-2 comes in charcoal gray color, 5300-2 in gray and 6300-2 is also available in charcoal gray. These air purifiers aren't considered premium, so here you stuck with just one color option.
Carbon Filter
You may like charcoal gray or dislike it, but the filters make the difference in air quality in your home. 5500-2, 5300-2 and 6300-2 all utilize identical True HEPA filter with a lifespan of 12 months, yet Carbon filter is a completely different story.
Both Winix PlasmaWave 5300-2 and Winix 6300-2 utilize impregnated activated carbon filter. This is basically a piece of polyester foam that was impregnated by carbon pellets to capture pet odors, cooking smells and such. The filter looks like that:
The filter's efficiency depends on thickness. Both Winix 5300-2 and 6300-2 come with a genuine Carbon filter that is good at reducing odors, but they have 2 disadvantages compared to the Winix 5500-2's activated carbon filter:
This activated carbon filter lasts for 3 months only.
It can't be washed and if they do it, you may instantly throw you filter into a trash can as it becomes useless.
It means that every 3 month you have to change the carbon filter. And not all filters present on the market are genuine, some of them are literally spread smells instead of reducing them. This is a common problem not only for Winix air purifiers, but for many others as well. A situation when your filter runs out of life, the filters recommended by the manufacturer are temporarily out of stock and you buy another one that may have thousands of review to find out that it badly fits your air cleaner and smells badly is quite common.
I'm not saying that Winix 5300-2 or 6300-2 are equipped with bad air filters, no. But the situation described above might occur and you should be aware of it.
On the other hand, the Winix 5500-2 has totally different carbon filter that is evident in the filter structure and its features.
First off, the Winix 5500-2 comes with the honeycomb activated carbon filter. The name derives from the filter's structure itself: it designed to have many honeycomb-alike sections where activated charcoal powder sits:
This structure allows for a much, much higher concentration of activated carbon present in the filter, greatly increasing odor removal, fumes and volatile organic compounds (VOCs). It is a major improvement compared with the 5300-2 and 6300-2 carbon filter.
The second great advantage of the improved filter is it's lifespan: 3 months turned into 12! Well, that's what you can expect at low to middle pollution level at least. If the Winix 5500-2 air purifier runs 24/7, the lifespan reduces to 6 months. But that's still twice as much compared with the 5300-2 or 6300-2!
The final difference is that you can wash the 5500-2's carbon filter. It has a solid structure compared with the previous model and even after several cleaning procedures remains your champion of clean air.
This is an extremely big difference between the Winix PlasmaWave 5500-2 and 5300-2/6300-2 and this is the sole reason why you should prefer 5500-2 over the 5300-2 or 6300-2. But let's not ride before the hounds and take a look at the remaining differences.
Price
Retail price for Winix 5500-2 and 5300-2 is 249.99 and 199.99 respectively. On a surface it makes sense: the better model priced higher and offers better air filtration.
In reality, you can grab either air purifier with a large discount. And sometimes, the discount percentage for 5500-2 is monumentally large, so the final price is lower than for the 5300-2!
On the other hand, the 6300-2 is not supported by the Winix company anymore. Some time ago the manufacturer sold refurbished versions of the 6300-2 air purifier for $89.99, but they are not available anymore. You may find some sellers on Amazon, but the Winix 6300-2 retail price will be way higher if you buy from them.
Warranty
Winix offers 2-year warranty for the both 5500-2 and 5300-2 models. It applies to the air cleaning units, not the air filters (pre-filter, HEPA, Carbon).
The refurbished version 6300-2 comes with 1 year warranty.
5500-2 vs 5300 vs 6300: Final Words
Hands down, the Winix 5500-2 is a clear winner in this comparison. The major selling point of this air purifier is the efficient AOC Carbon filter, a great improvement over the 5300-2 and 6300-2 odor filter. It not only makes the difference in air quality, but also greatly reduces maintenance costs. For that you can take a look at my Winix 5500-2 air purifier review where I go into more details about operational costs, room coverage and general overview.
Winix 5300-2 major reason to buy is lower price compared to the 5500-2. But as I mentioned earlier, at a discount price both models costs almost the same amount of money (the difference lies in 10-20 bucks) and sometimes you can get the better 5500-2 cheaper than 5300-2. I can only recommend getting the Winix 5300-2 if it will save you up to $100 at least.
Winix 6300-2 is no more manufactured and supported by the company. There is no point buying this air purifier, unless you can get it cheaper than $100 or so. And do not forget to buy at least year's supply of filters – you will need a lot of them.
This is what I wanted to share with you about differences between Winix PlasmaWave 5500-2, 5300-2 and 6300-2 air purifiers. Peace!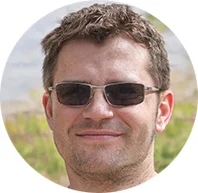 My name is Alex Evans and I own this website. I have been in air purifier industry for several years now and nowadays I write about air purifiers, their features, benefits and downsides. Cheers!