Last updated on June 10th, 2022
The Shark company has been present on the market for some time now, but only in 2021, they have entered the air purifier market with their two air cleaners: Shark 4 air purifier and Shark 6 air cleaner. They both were marketed for large rooms, with 1000 and 1200 square footage and priced at $349 and $449 respectively.
At the launch, the Shark air purifiers received mixed reviews mostly for broken air quality features and missing CADR ratings. I've decided to take a look at this air purifier myself too, so now I'm presenting to you my reviews of both Shark 4 and Shark 6 air purifiers.
Specifications
Shark 4 Air Purifier
Shark 6 Air Purifier
Image
Model Number
HE401
HE601
Advertised Space Coverage
1000 sq. ft.
1200 sq. ft.
Filter Efficiency
99.97%
Filtration Technology
2-stage air filtration technology: True HEPA plus Odor Guard
Filter Life
6 months for True HEPA filter (check price)
6 months for True HEPA filter (check price)
CADR Ratings
133 (Smoke, Pollen, Dust)
160 (Smoke, Pollen, Dust)
Speed Settings
4
Number of Fans
4
6
Auto Mode
Timer
Sensor
Particle Sensor
Noise Level
58 dB
63 dB
Remote
Power
67 Watt
80 Watt
Weight
17.9 pounds
20 pounds
Dimensions (L x W x H)
17″ x 8.9″ x 24.29″
17″ x 8.9″ x 32″
Warranty
2 years on unit
2 years on unit
Price

Best Deal on HE401

Best Deal on HE601
My Shark 4 & 6 Air Purifier Review
What's in the Box
When I got my package from Amazon, I have received the following:
Shark air cleaning units HE401 and HE601
Remote controls for both models
Both air purifiers have already installed HEPA filter
User manuals weren't included in the package, but they are found on the official website. Click here to access the Shark air purifier 4 user manual or here for the Shark 6 manual.
Filtration technology
Both Shark air purifiers do not add anything new into the world of air cleaning technologies, they aren't packed as much as the newly released Air Health Skye. Both models feature the next procedure to clean air in a room:
True HEPA filter (99.98% efficiency for particles down to 0.2 microns) that targets tiny particles.
Activated Carbon filter: it is built-in into the HEPA-filter and has a honeycomb-type layer with activated carbon pellets to reduce household odors (smoke, kitchen smells, pets, etc.).
What immediately caught my eyes is the lack of a pre-filter. In my many other reviews, I criticize air purifiers for not having this essential part in modern air cleaning units and Shark isn't an exception here. You see, pre-filter has 2 major functions:
It is usually designed to capture larger particles (hair, dust) and can be vacuumed or washed later.
It prolongs the life of other HEPA and Carbon filters located further in the air filtration process.
So Shark air purifiers not only lack the additional filter that can greatly improve air quality, but also expose Truer HEPA/Odor filter to dangerous particles that may greatly reduce its lifespan. The Shark says their filter should last 6 to 12 months; I can't verify or deny these claims as I only recently bought my air purifiers. The Shark's HEPA filter isn't washable, so in case it dies quickly maintenance costs will skyrocket (about it later).
Merging the True HEPA filter with the Carbon one is also a somewhat dubious decision. It's not uncommon, but having separate filters may not only reduce maintenance costs but also gives an option to customize an air purifier so it works at the maximum efficiency level, removing both allergens and odors.
Controls and Operation
Controlling the Shark air purifier is very simple, even a baby can do that. All controls are located at the top of the air cleaning unit and they also have prompts describing what this or that button does.
Both Shark 4 and Shark 6 air purifiers have an auto mode that uses an air particle sensor to detect air pollution levels and based on that information the Shark starts running at one of four speeds. At the maximum speed, the Shark HE401 produced 58 decibels whereas the Shark HE601 sound was at 63 decibels. This is a normal noise level for the price.
The Air Info button will show air quality on the top screen. Auto mode can be disabled by selecting the speed manually (low, medium, high, maximum) by pressing the button on the left. Filter Life button shows in hours how much longer the filter is going to live. The Shark air purifiers lack sleep mode, but they have an interesting option to reduce or increase the brightness of the front display screen and the top control panel.
The button on the right allows to set up a timer between 1 hour to 12 so the air purifier will shut itself off automatically.
The Shark air purifiers come with remote control. It has the same functions: turn on/off, auto mode on/off, brightness and fan speed adjustments, air info and timer settings.
Overall, both Shark air purifiers are super easy to operate.
Suitable Room Size for Shark Air Purifiers
That's where the problem begins to appear. Shark air purifier 4 (HE401) is advertised to cover 1,000 square feet of space and the Shark 6 (HE601) is up to 1,200 sq. ft. But the reality is different.
You see, these air purifiers aren't verified by the Association of Home Appliance Manufacturers (AHAM) which independently rates air purifiers by Clean air delivery rate (CADR) for smoke, dust and pollen. The manufacturer also didn't bother to specify the maximum airflow of the products, which has left many wondering what is the CADR of the Shark air purifiers?
Thankfully, we know that 1,000 and 1,200 square feet are based on 1 air change per hour. It will allow us to easily calculate CADR using the simple formula: ACH multiply by ceiling height (standard 8ft) and divide by 60. Next is the CADR rating for the Shark 4 and Shark 6 air purifiers:
Shark 4: 133 CFM
Shark 6: 160 CFM
In short, this is extremely low. Compare that with the 246 CADR ratings of the Coway Mighty air purifier and Winix PlasmaWave 5500-2 or 320 CFM of the Honeywell HPA300. And these air purifiers are priced less compared with the Shark air purifiers!
Low airflow means a lower number of air changes per hour (ACH). This is yet another metric to find out whether the air purifier is worth the money or not. At least 4 air changes per hour are required for an air purifier to be able to handle allergies or asthma.
Here are two tables for Shark 4 and Shark 6 air purifiers room coverage based on ACH. You can also calculate ACH for your room using this calculator.
Room Size for Shark air purifier 4
| | | |
| --- | --- | --- |
| Room size | How long does it take to clean a room | ACH |
| 200 sq. ft. | 12 minutes | 5 |
| 250 sq. ft. | 15 minutes | 4 |
| 500 sq. ft. | 30 minutes | 2 |
| 1000 sq. ft. | 1 hour | 2.1 |
Room Size for Shark air purifier 6
| | | |
| --- | --- | --- |
| Room size | How long it takes to clean room | ACH |
| 240 sq. ft. | 12 minutes | 5 |
| 300 sq. ft. | 15 minutes | 4 |
| 600 sq. ft. | 30 minutes | 2 |
| 1200 sq. ft. | 1 hour | 1 |
As you can see from the data above, Shark air purifiers are good in small rooms 200-300 sq. ft. in size. Their effectiveness decreases greatly in larger rooms and 1,000 or 1,200 sq. ft. of space is out of the question.
See Also:
Maintenance Costs
Shark Air Purifier 4
Replacement Filters: ~$80 for the True HEPA/Odor replacement filter (check availability) every 6 months.
Electricity Costs: ~$3 per month running 12 hours per day at maximum speed. Use our Energy Consumption Calculator to estimate electricity usage and costs of the Shark air purifier based on your local electricity rates.
Total Costs: ~$200 per year.
Shark Air Purifier 6
Replacement Filters: ~$100 for the True HEPA/Odor replacement filter (check availability) every 6 months.
Electricity Costs: ~$4 per month running 12 hours per day at maximum speed. Use our Energy Consumption Calculator to estimate electricity usage and costs of the Shark air purifier based on your local electricity rates.
Total Costs: ~$250 per year.
Pros & Cons
The Good
Sleek design
Very easy to operate
The Bad
Lacking pre-filter
Low CADR
Expensive replacement filters
Costly maintenance
Shark Air Purifier 4 vs Shark Air Purifier 6
The major differences between Shark 4 and 6 air purifiers are presented in the table down below:
| | | |
| --- | --- | --- |
| | Shark 4 Air Purifier | Shark 6 Air Purifier |
| Image | | |
| Model Number | HE401 | HE601 |
| Room Coverage (4 ACH) | 250 sq. ft. | 300 sq. ft. |
| CADR | 133 | 160 |
| Number of Fans | 4 | 6 |
| Noise Level | 58 dB | 63 dB |
| Power | 67 Watt | 80 Watt |
| Weight | 17.9 pounds | 20 pounds |
| Dimensions (L x W x H) | 17″ x 8.9″ x 24.29″ | 17″ x 8.9″ x 32″ |
| Price | Check on Amazon | Check on Amazon |
All in all, the Shark HE601 air purifier is a bit more powerful than the Shark 4 and it uses a bit more electricity and is a little noisier.
Best Alternatives
Here I present to you the best alternatives to Shark air purifiers. Some of them are cheaper, whilst others offer medical-grade air cleaning for the buck.
Winix PlasmaWave 5500-2: Cheaper and Better
Compared to the Shark air purifier, Winix PlasmaWave 5500-2 has a 50% higher CADR rating (proved by AHAM) but is offered at a 50% cheaper price! Plus it has an additional pre-filter for better air cleaning and the carbon filter is washable, which greatly reduces maintenance costs. Great air purifier by all accounts!
Best Deal on PlasmaWave Winix 5500-2
Levoit Core 600s: Best Value for the Price
Levoit Core 600s is an embodiment of the latest developments in the air purifiers industry. The Core 600s has an extremely high airflow at 410CFM that covers rooms up to 635 sq. ft. although the air purifier can do the job even in larger spaces. Supports Alexa and can be controlled via the app. And another good thing? It is still cheaper compared to any Shark air purifier!
I recommend you to check my Core 600s review, I go into way more details about its features there.
Tracs Air Purifiers: Large, Powerful, Expensive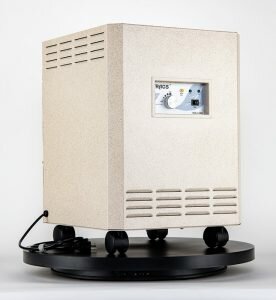 But what about American-made air purifiers, are they any good? Yes, but prepare to spend a lot! For several hundred bucks you'll get a portable medical-grade air purifier made out of solid steel that will last for decades.
Tracs offers 2 portable air purifiers: one has a Carbon pre-filter plus a true HEPA filter and the other one employs UV-C lights, but it is more expensive. Check out my reviews for more details about these sturdy air cleaners.
FAQs
Is Shark True HEPA filter washable?
No, you can't wash the filter.
Can I use 3rd party replacement filters with the Shark air purifier?
I have never found any 3rd party filter that will fit into the unit. Remember, the filter has to be sealed inside and if it is not, some amount of air will bypass the filter, reducing the air cleaning efficiency rate.
Wrapping Up
I cannot recommend buying either the Shark 4 or the Shark 6 air purifier. They both are advertised for large rooms but fail to deliver clean air in large spaces. They can clean air in small 200 to 300 square feet spaces, eliminating bacteria, dust and smoke, but the same can be said about brands like Coway, Winix or Honeywell that offer more for a smaller price.
In addition to that, replacement filters for Shark are costly at 80 to 100 bucks per piece. Depending on usage, the filter might run out quickly and you end up spending the same amount of money spent on the air purifier each year just replacing the filters.
I know many people experienced broken air quality sensors (in some cases it wasn't connected to the power source), but I guess that problem was fixed for now. But paying $300 (Shark air purifiers are often sold at a discount) for the air cleaning unit that has high maintenance costs and offers less than $200 air purifiers seems like an unnecessary expenditure for me. Yes, the Shark's design is sleek and the unit is super easy to control but is it worth the price? I say no.
If you truly need an air purifier for a large room whatever the cost, you better look at the Tracs air purifiers or Airdog air cleaners. They are quite expensive (the Tracs makes their air cleaning systems in the USA which raises production costs for obvious reasons), but are capable of improving air quality in large and extra large spaces.
If you want to spare some buck on air filtration, better take a look at Winix air purifiers (5500-2 is exceptionally good), Coway (Airmega is a popular series), Levoit (huge range of air purifiers, I reviewed some of them) or Blueair True HEPA air purifiers (also reasonably priced).
P.S. Shark has released their new air purifier – HE102. Check out the review here.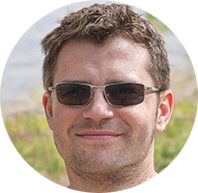 My name is Alex Evans and I own this website. I have been in air purifier industry for several years now and nowadays I write about air purifiers, their features, benefits and downsides. Cheers!